We have Twitter based plugins/extensions for both WordPress and Joomla. This tutorial will help to create twitter app step by step. Few of our extensions/plugins need two keys 'Api Key' and 'Api Secret Key' (Uses Twitter Connect using Connect button) and few need more two keys 'Access token' and 'Access token secret'. So, let's learn how to create twitter app step by step and use as need.
Login to Twitter and go to https://developer.twitter.com/en/apps
Click on Create New Application button and it will take you to new screen for giving application name etc. For minimal, you need to put App Name and App Description, follow other information what you have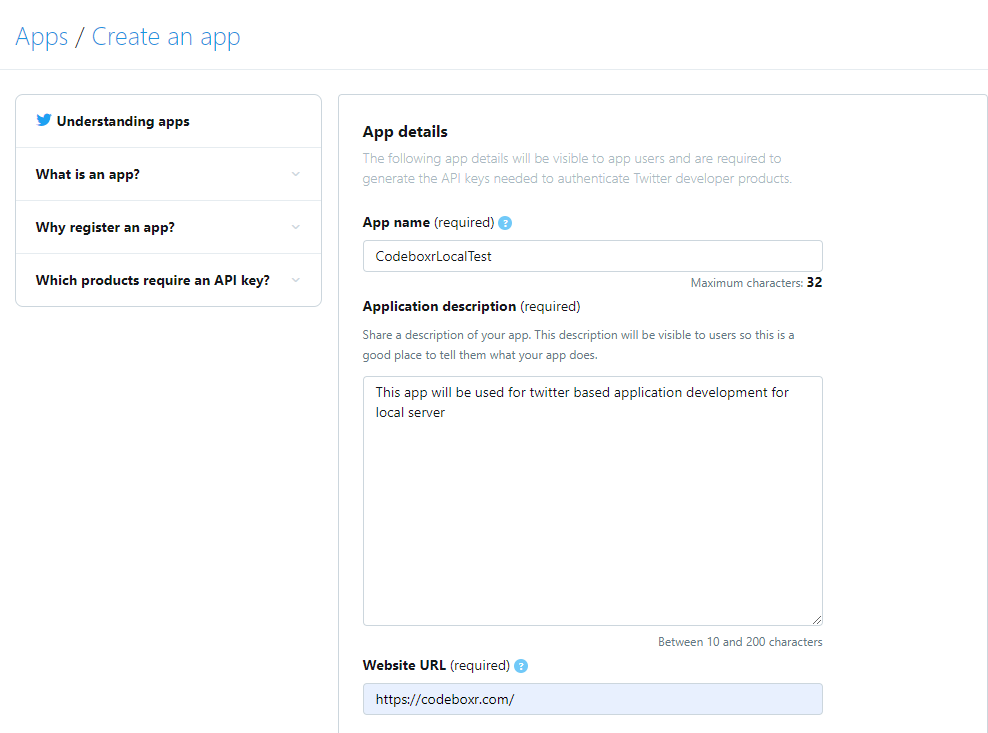 Some more fields for terms and conditions page url if you have any, they are optional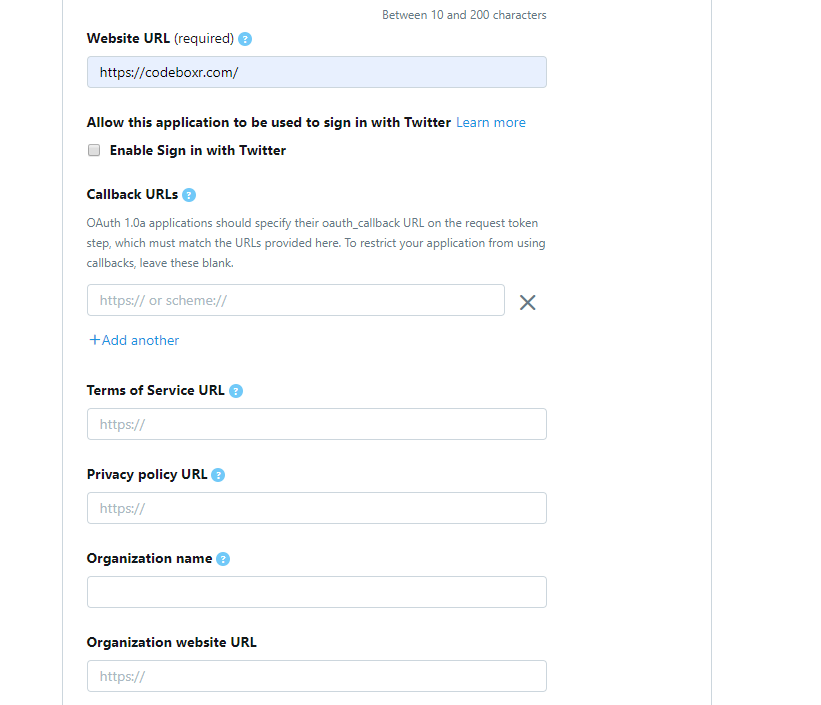 Then at last of this page why you are creating this app and what it will do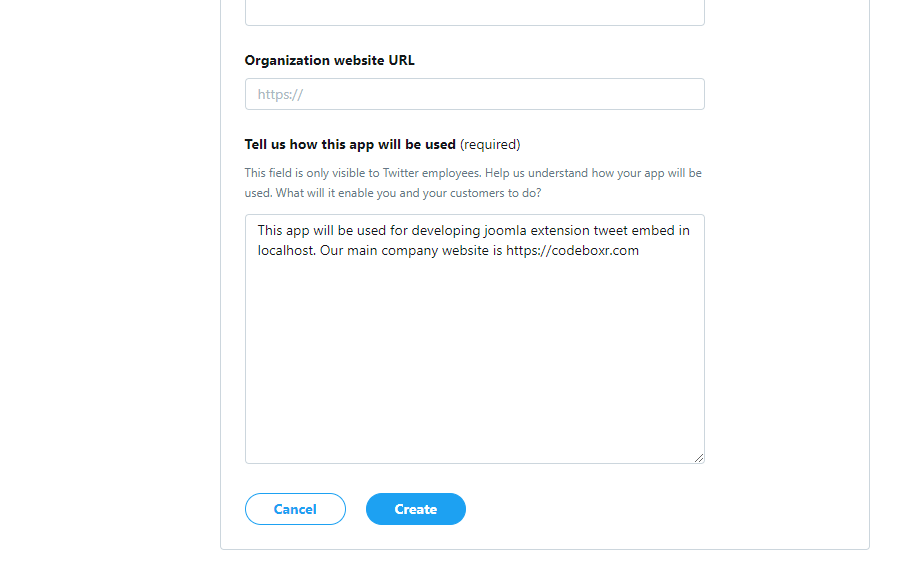 Then click create, and it will show a popup if all ok.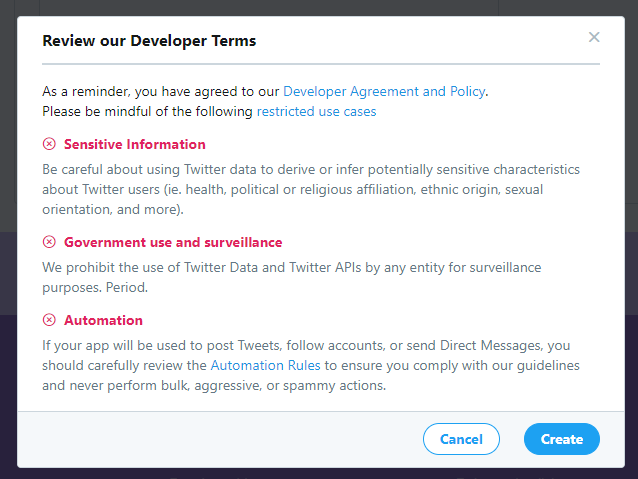 Then you will see something like this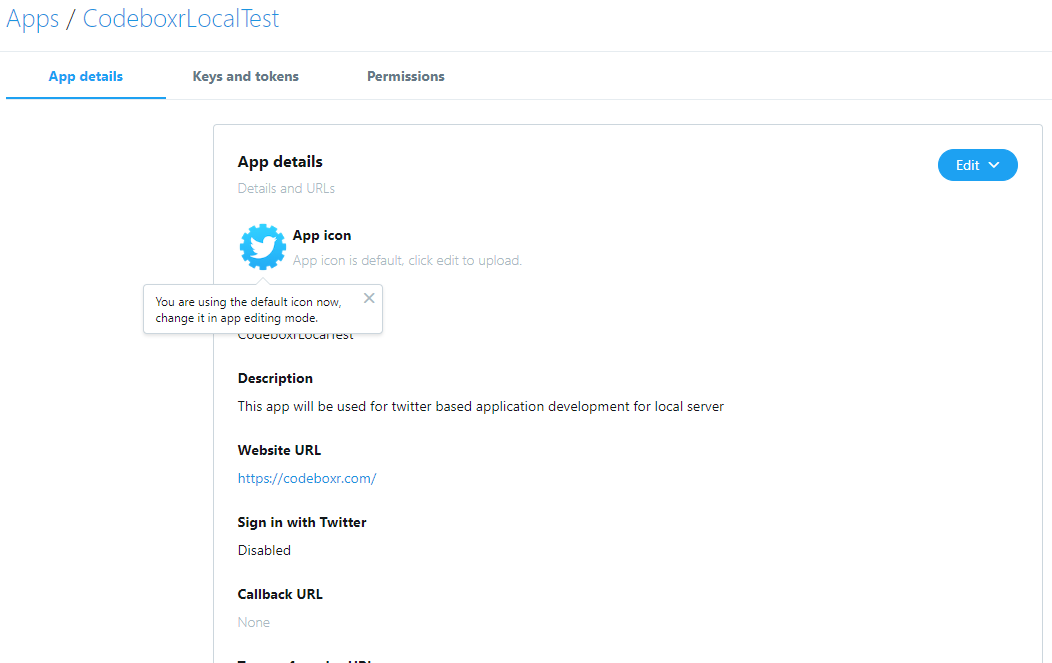 Now you need to copy the 2 Keys or 4 Keys. I have red marked the 4 keys if it helps to understand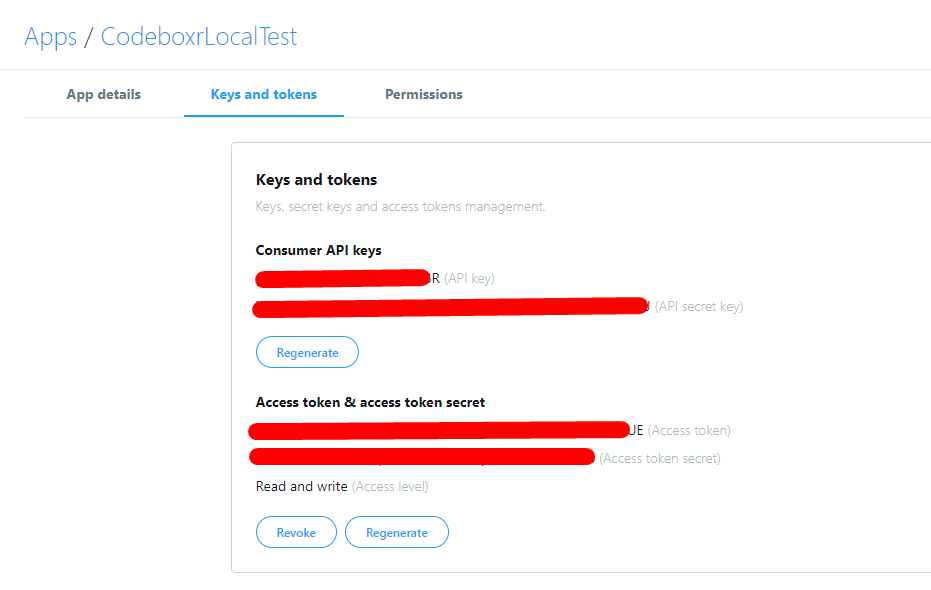 If you need to change permission for this app, most cases read permission is enough.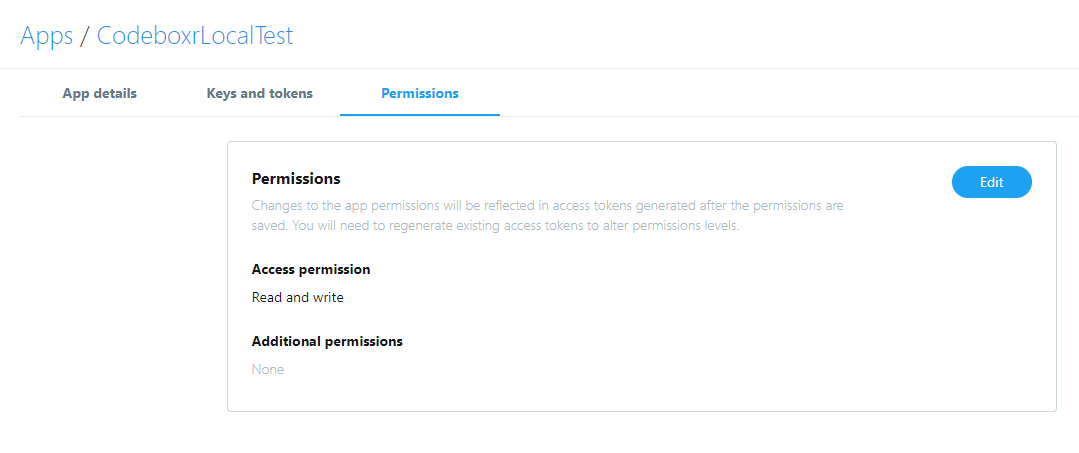 Please note that, in some of our extensions or plugins you may not see the Twitter Connect button there will be two more fields called "Access token & access token secret", Copy those two information from the twitter app and use in our plugins/extensions.
Check all of our Joomla Extensions and WordPress Plugins