WordPress like Easy Access Admin menu for Joomla Front end and Admin
Easy Access Admin Menu is our another unique and innovative product for Joomla to bring the WordPress like admin menu to the front end (as well as in the backend) for easy access.
Version 1.3 Joomla 2.5 compatible
Awesome Features
The menu is collapsible like Worpdress Admin menu
All Major Menu and Brings them Floating on Left Side
Visible Both on Frontend and Backend once Logged-in
Full Control to Style-match with your Joomla Site
Flexible and Easy to Use
Icons Color Style
Joomla Default
Dark
Orange
Red
Blue
Green
Others
Collapsible like WordPress Admin Menu
K2 Support
Most Used Admin Menus are Set in First Level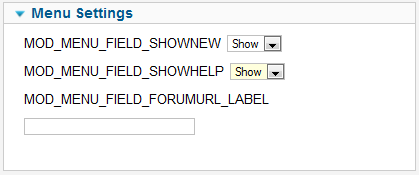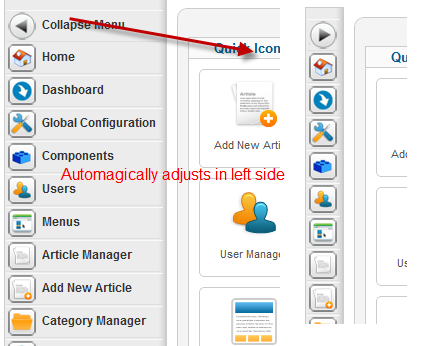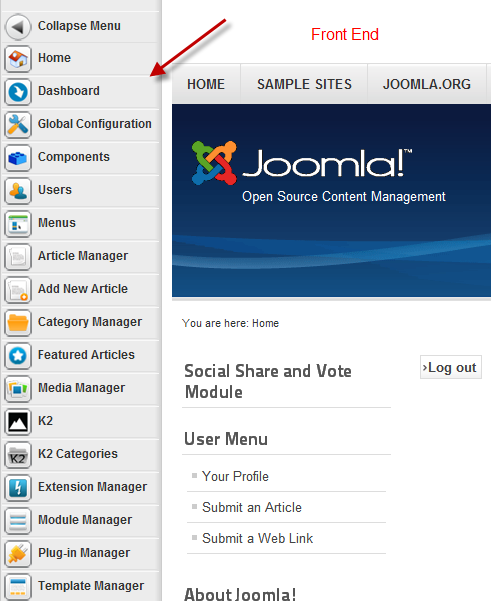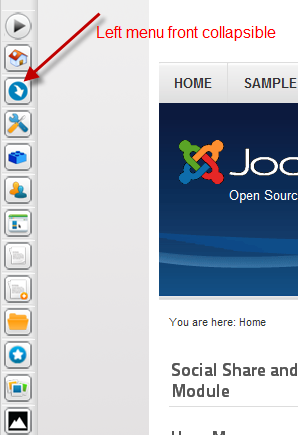 Setup is as Easy as 1-2-3
1. Install the plugin in Your Site
2. Select Style and Position
3. Save and Enjoy
Play with the available options related to styling and design
Available Options
Basic Options
Remove On Popup Yes/No
Remove From RSS Yes/No
Remove From Ajax Yes/No
Disable for Mobile Device Yes/No
Icon Style
Menu setting
Menu Field Show new Show/Hide
Menu Field Show Help Show/Hide
Menu Field Forumurl Label Text input


Buy & Download
Easy Access Admin Menu (like Wordpress) v 1.3 for Joomla 2.5
Free Download Now
Version 1.3 Joomla 2.5 compatible GPL2 License
Download link will be e-mailed automatically to your paypal id after payment is done. You may download it for a maximum of 5 times from the link and may use is for unrestricted domains.