Easy Access Admin Menu is our another unique and innovative product for Joomla to bring the WordPress like admin menu to the front end (as well as in the backend) for easy access.
Many Joomla administrator have difficulty browsing the top menu as many things are hidden within, so we have created this solution that iconify all major menu and brings them floating on left side, visible both on frontend and backend once logged in.
The  menu is collapsible like Worpdress Admin menu. After activating the whole Joomla admin top menu gets auto adjusted in admin panel left or home page left with default admin or front end template. When expanded it auto adjusts the main settings area.
For styling purpose we have added different icons beginning with Joomla native icons as well as customized icons which comes in Joomla logo colors such as black, blue, green, orange and red to suit your taste. Since K2 is frequently used, hence we have added both K2 and K2 Category on the menu itself.
You may take a look at its front end from the images below.


Joomla Version Support:

License: GPL2 (See the license)
Features:
Auto adjust with joomla 2.5 default admin template
Auto adjust with any joomla 2.5 front end/site template
Six color styles for first level icons

Joomla Default
Dark
Orange
Red
Blue
Green

Collapsible like wodpress admin menu
K2 support
Main components or most used admin menus are set in first level
Enable disable for ajax
Enable disable for popup
Enable disable for mobile
Enable disable for rss
Admin Screenshots
To keep things simple our Admin section of this System plugin is kept pretty simple and clean. Once you install and enable the system plugin, upon entering its settings you will see the following screen to adjust: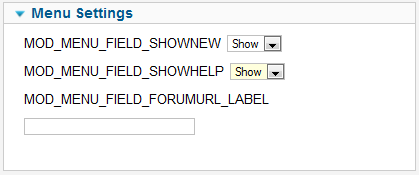 Download
Download link will be e-mailed automatically to your paypal id after payment is done. You may download it for a maximum of 5 times from the link and may use is for unrestricted domains.


Easy Access Admin Menu (like Wordpress) v 1.2 for Joomla 2.5

Size: 247.9 KiB | Hits: 1
Added: August 2, 2012 | Last Updated: August 2, 2012
USD 25.00 / Download

Have any question ?
Please contact us for any query or suggestions, download problem or further customization proposal.