Add Custom Taxonomy Filter for Built-in or Custom Post Type Listing in Admin
Custom Taxonomy Filter in WordPress Admin Panel Post Listing Plugin will solve or help to add custom taxonomy filter/dropdown for built-in or custom post type listing in Admin panel or dashboard.
Wordpress Approved Version 1.2 Wordpress compatible Download
Awesome Features
Supports all post types including built-in and custom post types.
Supports all taxonomy including custom and built-in taxonomy types.
Works for WordPress 3.0+.
Options
Enable/Disable for any post type
Flexible & Easy to Use
Enable/Disable any taxonomy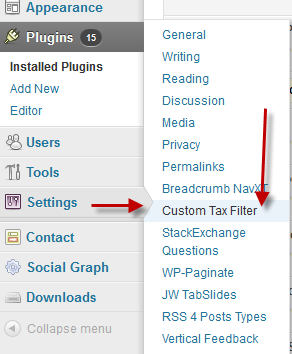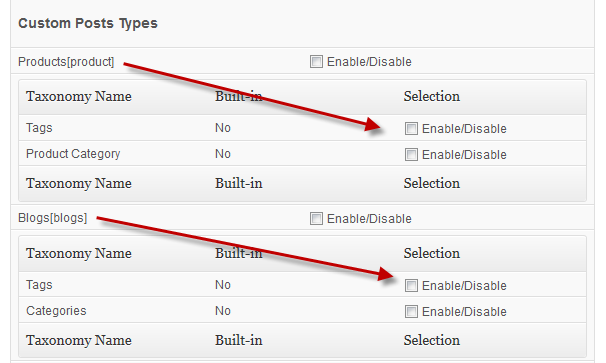 Known Issues & FAQ
Q 1. Custom Taxnomy filter is not working for custom post type
Ans. We faced such issues and found most of the time custom post type and custom taxnomy is not added in proper wordpress hook. Another known issue and solution is:
1. For creating custom post type we recommend any developer and theme designer at first follow wordpress codex's tutorial about custom post type and then another details tutorial about how to create the custom post types with all possible parameters and hooks.
2. Please make sure 'query_var' param is set to 'true'
Here is an example: