Attractively Show Various Dribbble Shots On Joomla Site
A smart module to display Dribbble shorts within joomla site. Create user experience just like Dribble environment with super flexible customization.
View Live Demo JED ApprovedVersion 1.2 Joomla 1.5 & 2.5
Awesome Features
Displays Dribbble Shots from Dribbble profile
Attractive Animation
Advance Caching – J1.5 and J2.5 specific different caching technology for better performance
Control # of Shots
5 Shots Type
User Shots
User following Shots
 Dribbble Popular Shots
Dribbble Everyone Shots, and
Dribbble Debuts Shots
Show Count
Likes
Comments
Views, and
Reboinds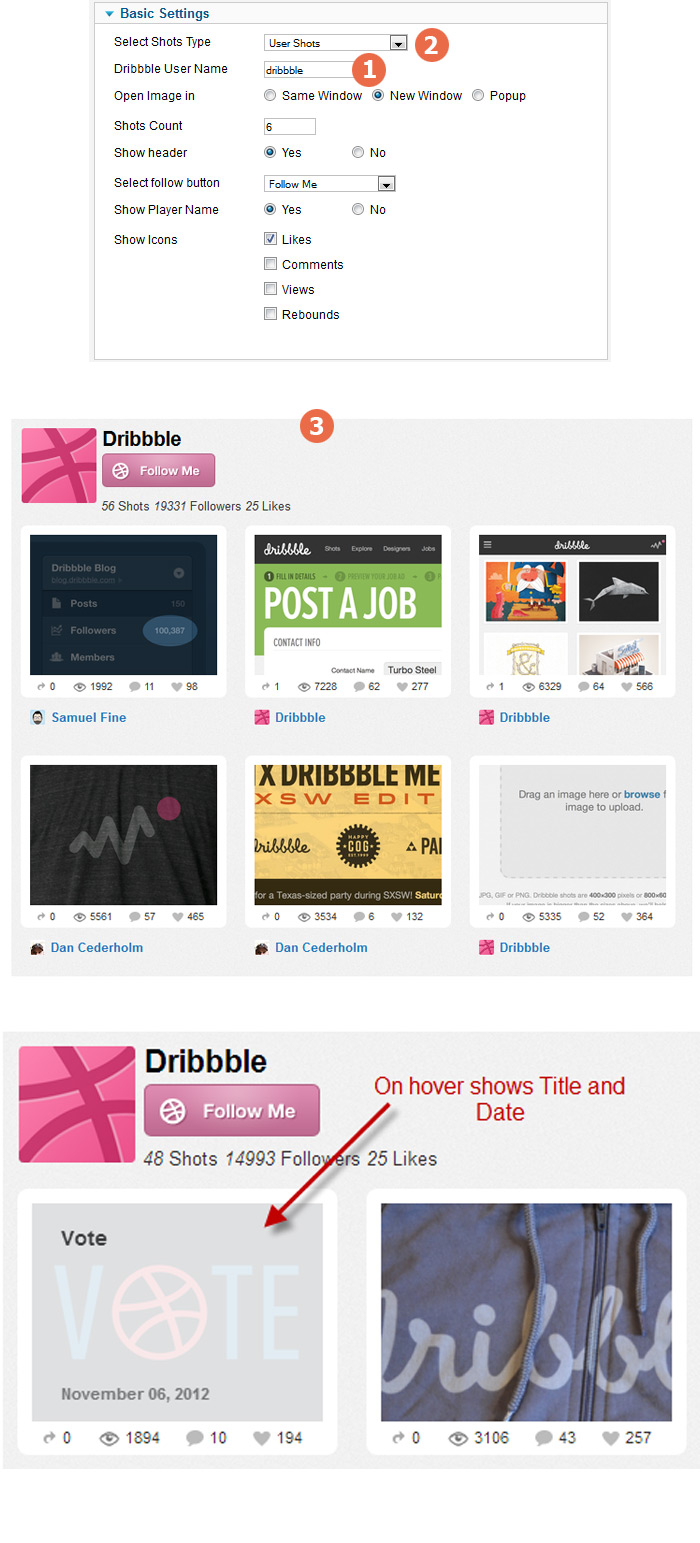 Setup is as Easy as 1-2-3
1. Put your Dribbble User Name
2. Select Shots Type
3. Save and enjoy
Play with tons of other options related to styling, layouts and theme
Available Options
Basic Settings
Select Shots Type
Dribbble User Name
Open Image in
Shots Count
Show header
Select follow button
Show Player Name
Show Icons
Advanced Options
Alternative Layout
Module Class Suffix
Caching
Cache Time
Download
Enhanced Dribbble Shots Module v1.2 for Joomla 1.5 and j2.5

Size: 29.5 KiB | Hits: 0
Added: November 19, 2012 | Last Updated: April 4, 2013
USD 19.00 / Download

Version 1.2
Joomla 1.5 & 2.5
GPL2 License
Note: Download link will be e-mailed automatically to your paypal id after payment is done. You may download it for a maximum of 5 times from the link and may use is for unrestricted domains.