Dribbble Shots On Joomla Site
A smart module to display Dribbble shorts within joomla site. Create user experience just like Dribble environment with super flexible customization.
View Live Demo JED Approved Version 1.6 Joomla 2.5 & 3 compatible Download GPLv2 or later
Awesome Features
Displays Dribbble Shots from Dribbble profile
Flyout control Options
Full Control to Style-Match with Your Joomla Site
Packed With Full Customization Options
Works with any Joomla Templates
Styling Option
Flyout style (fade in/out, slide in/out)
Custom Vertical Placement
Gradient style options
Choose color (with color picker) for preview background and border
Large thumbnail photo preview on mouse hover
Box Styling
Backgound Color of Mainbox
Backgound Color of Tooltip
Border Color of Tooltip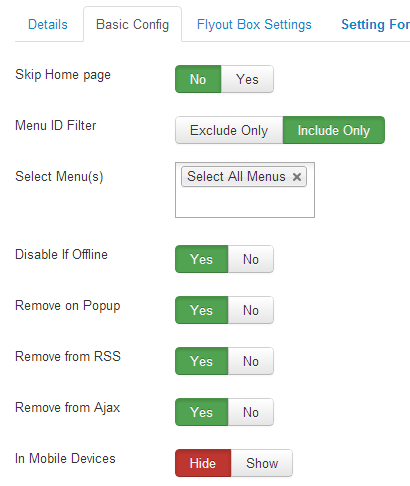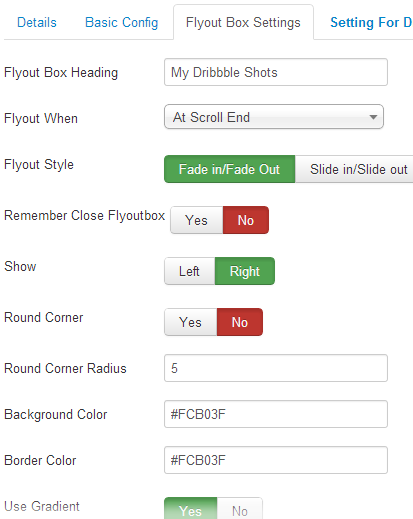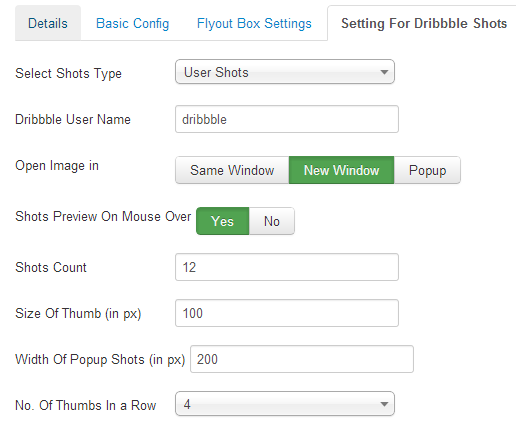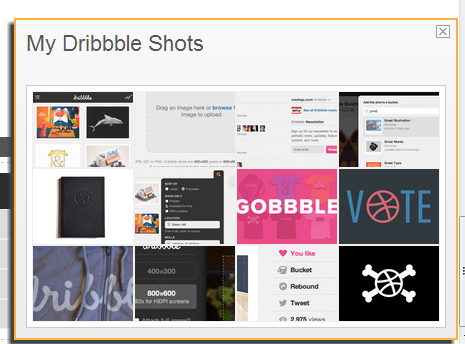 Setup is as Easy as 1-2-3
1. Put your Dribbble User Name
2. Select Shots Type
3. Save and Enjoy
Play with the available options related to styling and design
Available Options
Basic Configuration
Skip Home page Yes/No
Menu ID Filter
Disable If Offline
Remove On Popup Yes/No
Remove From RSS Yes/No
Remove From Ajax Yes/No
In Mobile devices Yes/No
FLyout Box Setting
Flyout Box Heading
Flyout Style
Remember Close Flyoutbox Yes/No
Round Corner
Round Corner Radius
Background & Border Color
Gradient Start & End Color
Dribbble Shots Setting
Select Shots Type
Dribbble User Name
Open Image in
Shots Preview On Mouse Over
Shots Count
Size Of Thumb (in px)
Width Of Popup Shots (in px)
No. Of Thumbs In a Row
Screenshots for Joomla 2.5
Download link will be e-mailed automatically to your paypal id after payment is done. You may download it for a maximum of 5 times from the link and may use is for unrestricted domains.