Attractively Show Various Dribbble Shots On Joomla Site. Smart and Fast
Fixed Vertical Dribbble Shots Display Plugin is a cool addition to our growing Joomla extensions in official Joomla Extension Directory. Dribbble being a very popular choice for professionals of creative skills, we have decided to give them another creative way to express their beautiful shots vertically, floating on the side of Joomla site.
View Live Demo JED Approved Version 1.3 Joomla 1.5 & 2.5 compatible
Awesome Features
Show Dribbble Shots With Highly Customizable Features
Fixed Vertical control Options
Full Control to Style-Match with Your Joomla Site
Packed With Full Customization Options
Works with any Joomla Templates
Styling Option
Open image in Same, New, Popup
Shots Count input
Styled Pre-set Fixed Vertical Icons
Customize Thumbnail background Color
Customize Tooltip Background and Border Color
Others
Smooth load and expandable view
Shotbox size control
Height and width of Popup control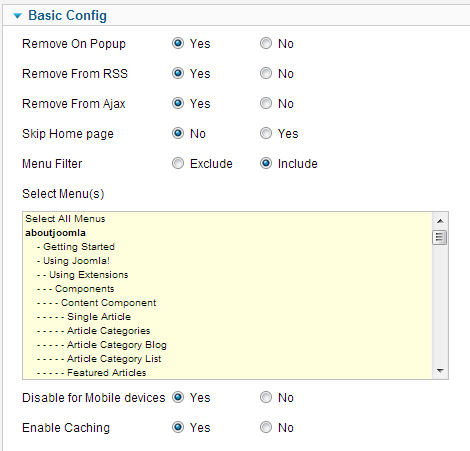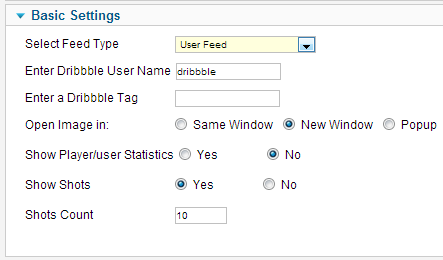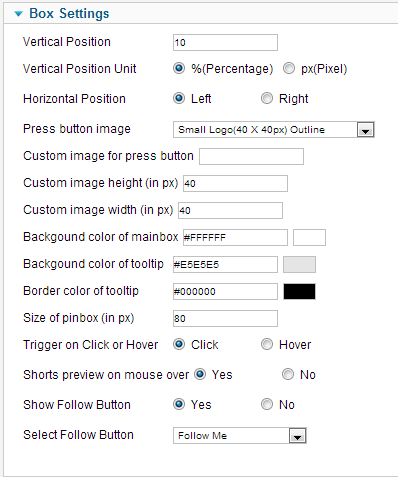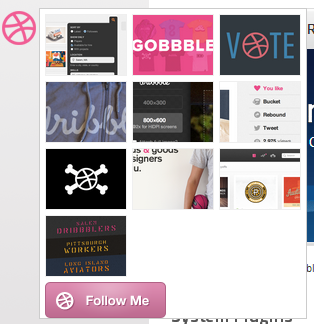 Setup is as Easy as 1-2-3
1. Put your Dribbble User Name
2. Select Shots Type
3. Save and Enjoy
Play with the available options related to styling and design
Available Options
Basic Configuration
Remove On Popup Yes/No
Remove From RSS Yes/No
Remove From Ajax Yes/No
Skip Home page Yes/No
Menu ID Filter
In Mobile devices Yes/No
Basic Setting
Select Feed Type
Enter Dribbble User name
Enter a Dribbble Tag
Open Image Options
Show Player/user Statistics
Show Shots Yes/No
Shots Count Yes/No
Box Setting
Vertical Position
Vertical Position Unit
Horizontal Position Left/Right
Press Button Image
Custom Image for press Button
Custom Image Height and Width
Custom Background Color of Mainbox
Custom Background & Border Color of Tooltip
Size of Pinbox (in px)
Trigger on Click or Hover
Shots Preview on Mouse Over
Show Follow Button


Buy & Download
Dribbble Shots Display Fixed Vertical Button V1.3 J2.5

Size: 99.8 KiB | Hits: 0
Added: December 9, 2012 | Last Updated: December 9, 2012
USD 15.00 / Download

Version 1.3 Joomla 1.5 & 2.5 compatible GPL2 License
Download link will be e-mailed automatically to your paypal id after payment is done. You may download it for a maximum of 5 times from the link and may use is for unrestricted domains.