Linkedin Display within Joomla. Flexible & Responsive
All your linkedin personal account or company page's update inside module position on your joomla site. Simply give your Linkedin account's ID, select style and enjoy. Saves your coding time without any tweaking of template and give you freedom to use in any position.
View Live Demo JED Approved Version 2.0 Joomla 2.5 & 3 compatible Download GPLv2 or later
Awesome Features
Works For Company's and Personal profile
Shows Updates almost Instantaneously in Real Time with Advance Caching
Full control to style-match with your Joomla site
Supports Animation
Works with any Joomla Template
5 Built-in Themes
Clean
Gray
Dark
Metro Single Color, and
Metro Multi Color (random)
5 Built-in Layouts
Simple listing
Auto-Height Grid (Masonry)
List with Vertical Scroll
Animation, and
Timeline

Video Demo

Available Options
Basic Options
Feed Item Header Yes/No
Follow Me text in Header
Profile Headline/Company Description
Linkedin Profile
Number of Update
Related Time Yes/No
Profile Picture Show/Hide
Profile Picture Type
Show Shared Update Show/Hide
Layouts Setting
Select Fixed or Full and Fluid Width
Control box width
Choose your own color with Metro Theme
Metro Timeline Bar Color
Use Round Border [Yes/No]
Use Gradient [Yes/No]
Wrapper Border [Yes/No]
Wrapper Background [Yes/No]
Scroll Settings
Input for Scroll Height
Custom Vertical Bar & Knob Color
Animation
Control animation count
Transition and fade time
Advanced Option
Module Class Suffix
Caching
Module tag
Bootstrap Size
Header tag and Class
Module Style


Buy & Download
Type
Joomla 2.5
Joomla 3.x
J2.5 & J3.X Bundle


* RECOMMENDED

Module + Authentication Plugin Packed
Flexible And Responsive Linkedin Update Display Module v2.1 for Joomla 2.5.x

$20.00 Add to cart

Flexible And Responsive Linkedin Update Display Module v2.2 for Joomla 3.x

$20.00 Add to cart

$30.00 Add to cart
View Live Demo Version 2.0 Joomla 2.5 & 3 compatibleGPLv2 or later
Download link will be e-mailed automatically to your paypal id after payment is done. You may download it for a maximum of 10 times for one year from the link and may use is for unrestricted domains.
Details User Guide
Installation guide:
The extension you buy it needs a per-requisit zip which link given already
Now install the pre-requisit zip and the extension zip
you need to create linkedin App, for this follow this tutorial
How to get company ID see this Link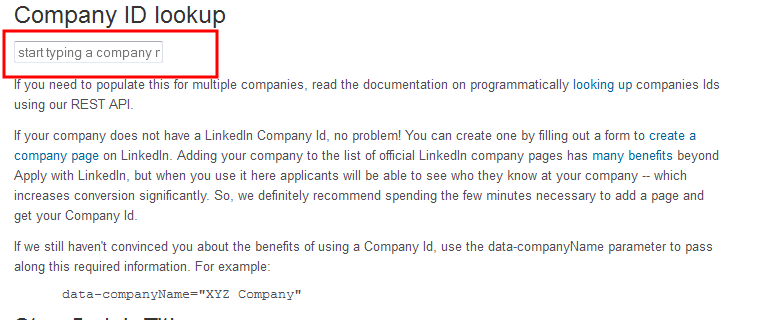 Write your company name here, wait for a while and you will get the Company ID. As like these image.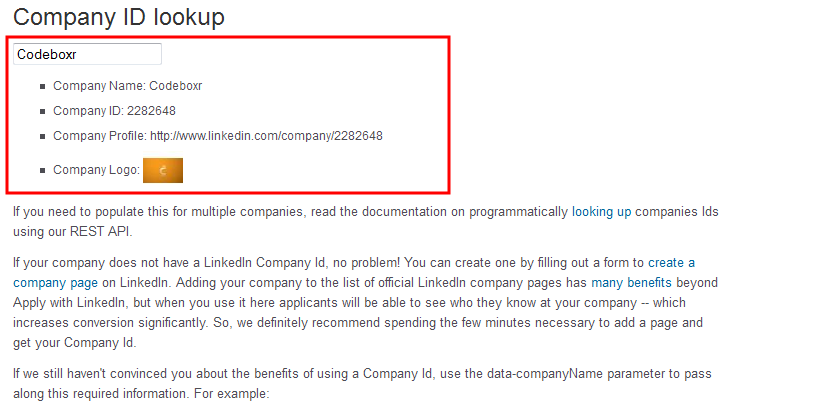 Now in the basic configuration section give the consumer key and consumer secret and connect with linkedin.
See the other options what you like and configure.
Want to check more screenshots , please check this facebook album from our Facebook page.