Replace Default Joomla Icons/Logos with Your Own Brand in Seconds. No Tweaking of Template / Code Is Required
An pioneer and very popular system plugin to replace all Joomla default icons both on front-end and back-end (admin area). Easy to use and highly customizable. Works with any Template and need no knowledge of coding. Its one of the Most Rated extension on Joomla Directory.
View Live Demo JED Approved Version 1.1 Joomla compatible
Awesome Features
A System Plugin to Brand or Customize Your Joomla Site's Admin
Branding for both Front-End and Back-End
Light Weight Plugin that Works with all Template
Full control to style-match with your Joomla site
Flexible and Easy to Use
Branding Options
Replace Default Joomla with your own Logo Everywhere
Custom Site Logo
 Custom Login Logo
Custom Lock Image and On/Off
Footer Branding
Styling Options
Control for Own Logo Size Width and Height
Padding of Header
 Background Image control: Adjust Vertical and Horizontal Position
Control for Text and Background Color

Video Demo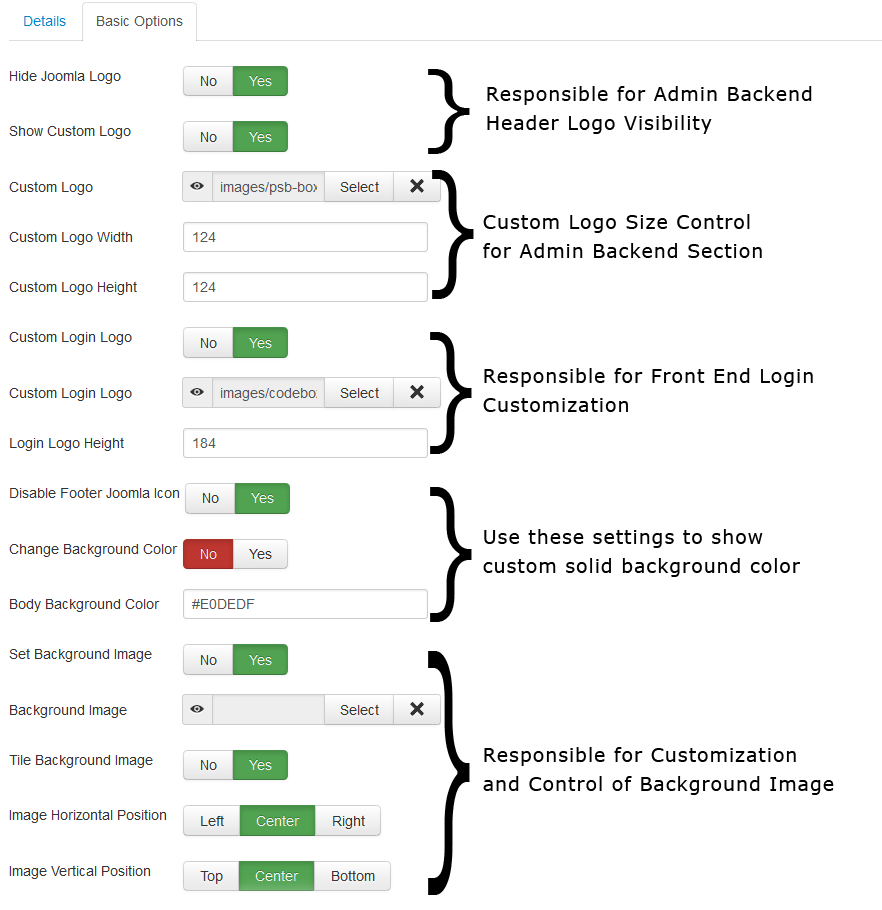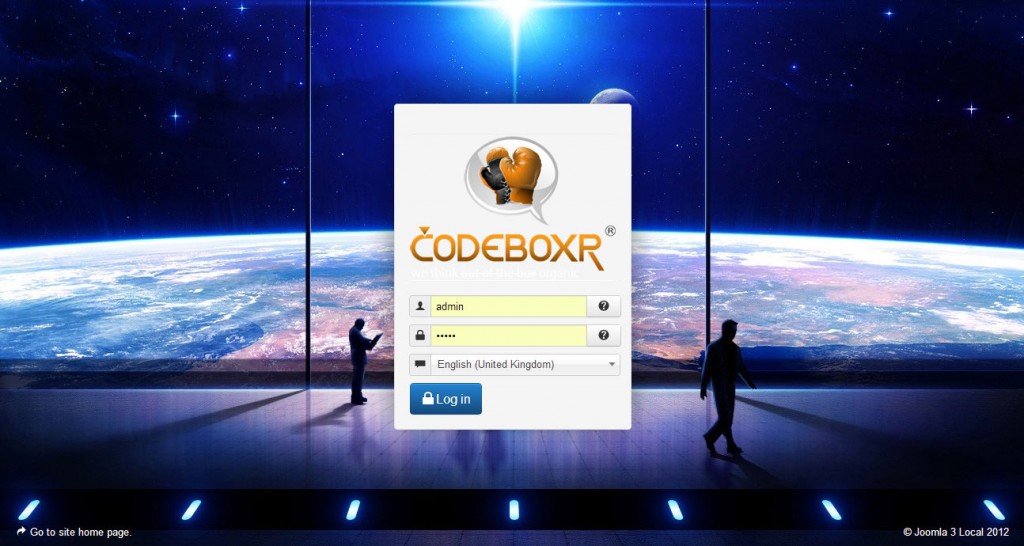 Setup is as Easy as 1-2-3
1. Get Ready with Your Branding Logo
2.  Install the Plugin, Add Logos and  Images
3. Save and enjoy
Play with the available options related to styling and design
Available Options
Basic Setting
Hide Joomla Logo Yes/No
Show Custom Logo Yes/No
Custom Logo
 Custom Logo Width
Custom Logo Height
Login Page Branding
Custom Login Logo Yes/No
Login Logo Height
Disable Footer Joomla Icon Yes/No
Custom Background Color
Body Background Color
Custom Background Image with Positioning
Tile Background Image Yes/No
Custom Image Horizontal and Vertical position
Footer Branding
Show Footer Text On/Off
Follow in this way : Go to joomla admin panel, module manager, filter module by Administrator (default modules are listed for frontend "site"), select module position footer and then you will find a
module for joomla version number, please disable the module.


Buy & Download
Admin Branding Reloaded v1.5 for Joomla 3.x (j3.2.3 compatible)

Size: 4.6 KiB | Hits: 387
Added: October 11, 2012 | Last Updated: March 30, 2014
USD 33.00 / Download

Are you looking for Admin Branding for Joomla 1.5 and 2.5?
Admin Branding for Joomla J1.5 version 2.0 (18.2 KiB, 457 hits)
Free Download Now
Admin Branding v2.2 for Joomla J2.5

Size: 4.8 KiB | Hits: 462
Added: September 15, 2011 | Last Updated: October 27, 2013
USD 33.00 / Download


Admin Branding for Joomla Bundle for J1.5.x , J2.5.x & J3.x(j3.2 compatible)

Size: 26.2 KiB | Hits: 196
Added: June 11, 2012 | Last Updated: November 17, 2013
USD 55.00 / Download

Version 1.1 Joomla compatible GPL2 License
Download link will be e-mailed automatically to your paypal id after payment is done. You may download it for a maximum of 5 times from the link and may use is for unrestricted domains.