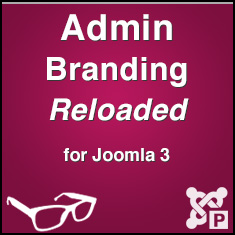 Admin Branding Reloaded is the Joomla 3.0 ready version of our pioneering Plugin Joomla Admin Branding. This is fully compatible version with the latest release of Joomla 3.0.
Ever wondered how to replace the default (and boring) Joomla logo on administrator log-in of Joomla? or how to replace the default Joomla logo at the Admin section header?
This plugin allows you to do that without any tweaking of code in template. You can even do what Joomla templates will not allow you to do. This is a very light weight plugin that doesnt conflict with your site template. Very easy to use.
Joomla Version Support:
License: GPL2 (See the license)
Product Version: 1.0
Watch how it works: Live Video Demo
Features
Back End Admin Control
Hide Joomla Logo Yes/ No
Show Custom Logo
Control for Custom Logo Width and Height
Front End Login Control
Custom Login Logo
Logo Height Control
Disable Footer Joomla Icon
Custom Background Image
Background Image control: Adjust Vertical and Horizontal Position
Want more? Let us know via our contact page and we're ready to customize according to your need.
Admin Section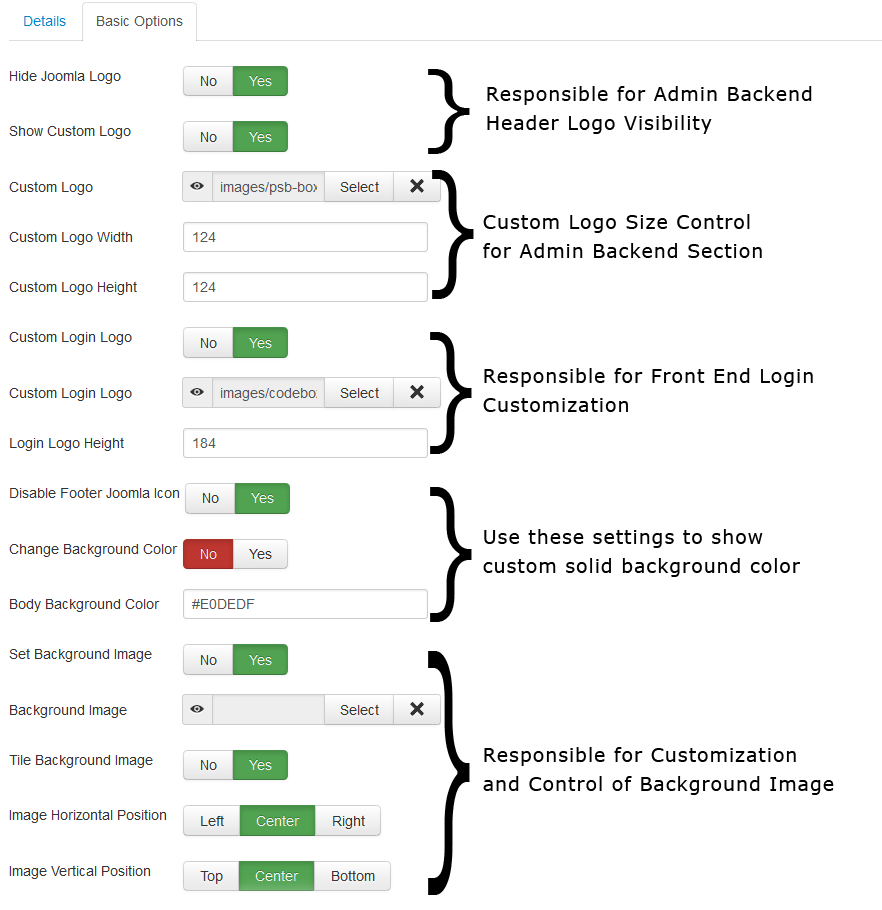 Download
Admin Branding Reloaded v1.1 for Joomla 3.0

Size: 3.4 KiB | Hits: 35
Added: October 11, 2012 | Last Updated: May 14, 2013
USD 27.00 / Download

Are you looking for Joomla 1.5 and 2.5 versions? Click here.
Have any question ?
We do custom development for any Joomla / WordPress Extensions or Plugins. Please contact us for any query or suggestions, download problem or further customization proposal.