Display Your Linkedin Resume & Full Profile for Drupal. Smart & Fast
How to display your Linkedin profile as a resume in your Drupal site? Yes we made this possible. With "Linkedin Resume & Full Profile Display for Drupal" module you can show your Linkedin Resume/ Full Profile in your Drupal site with hresume supported different styles.
View Live Demo Version 1.0
Awesome Features
Display Your Linkedin Profile
Easy to use and customize
Enable "Linkedin Full Profile View" feature for: Specific User Groups.
Style Options
4 Pre-loaded styles to use from
Adjust different resume sections in the order you like
Turn on and off any sections
Others
Use Linkedin API and authenticate method
Print Resume easily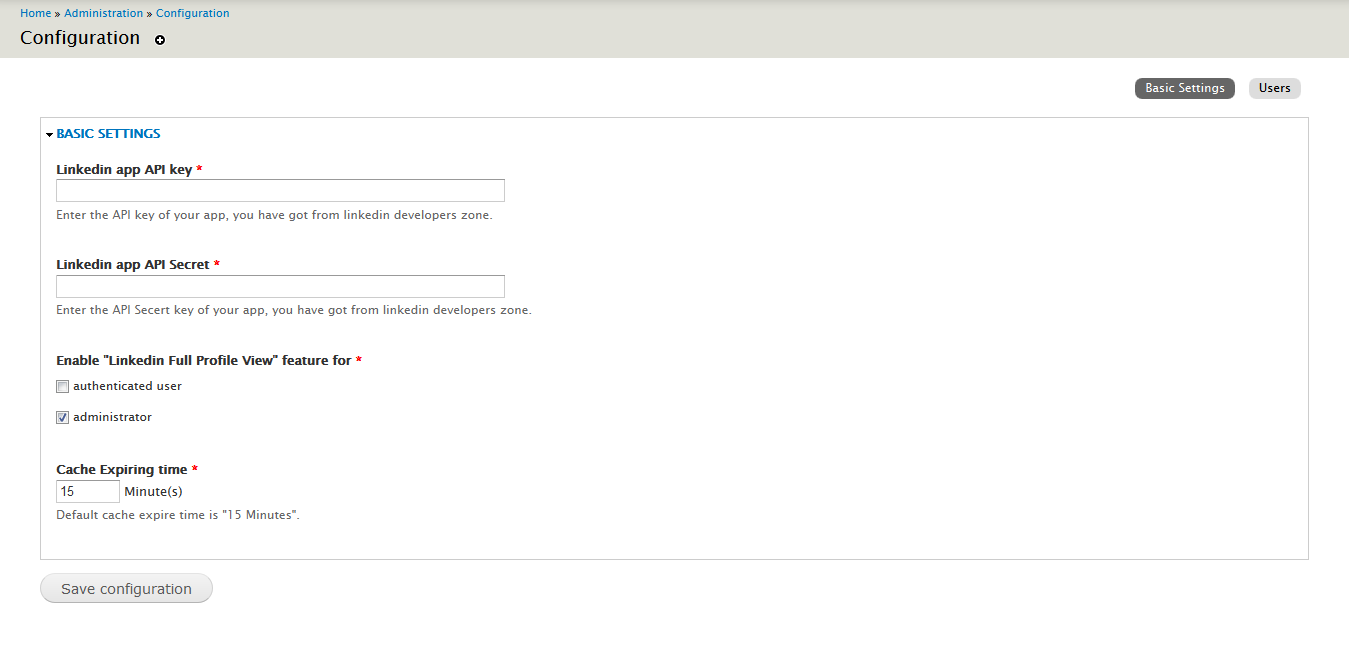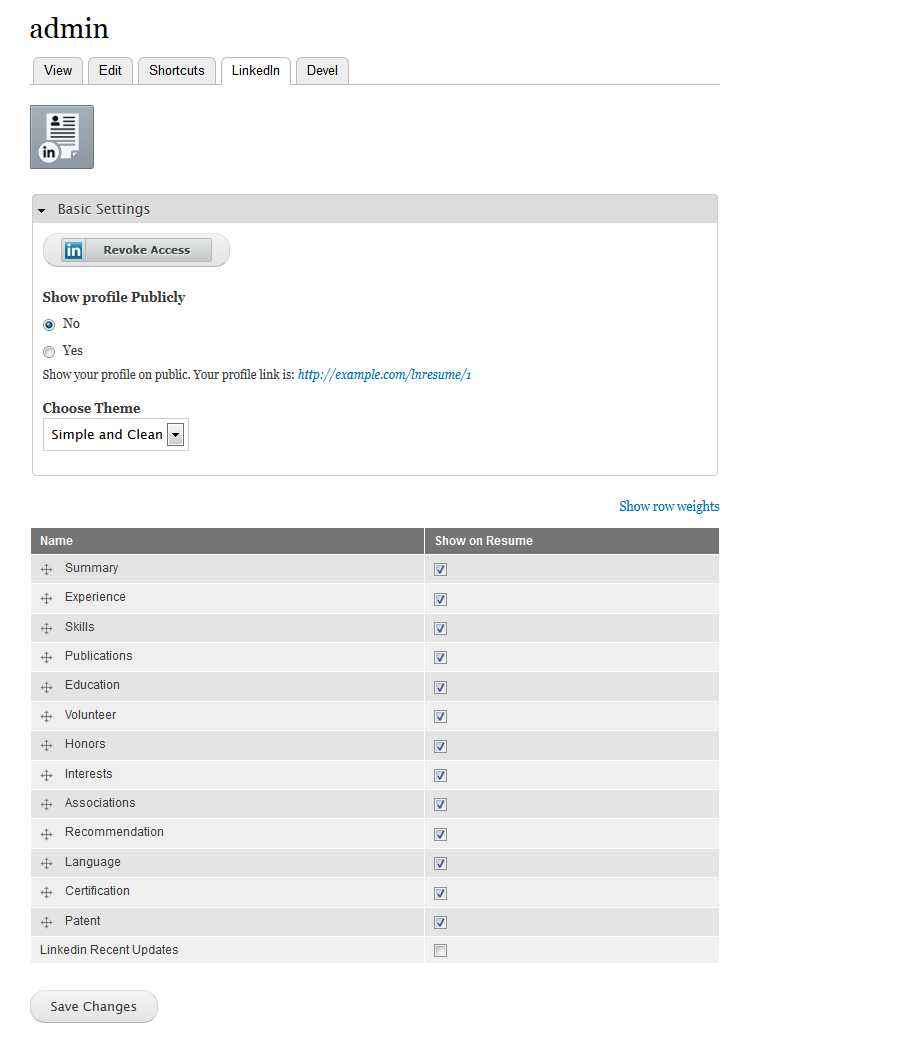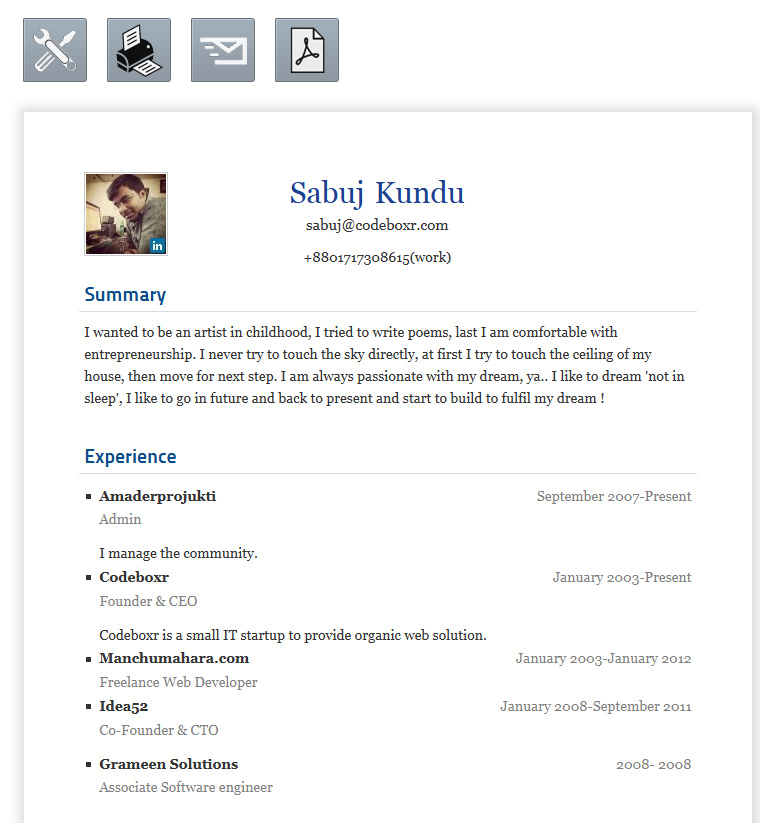 Setup is as Easy as 1-2-3
1. Put your Linkedin User Name
2. Select Style and Position
3. Save and enjoy
Available Options
Basic Setting
Linkedin app API key
Linkedin app Secret
Enable "Linkedin Full Profile View" Future for
Cache Expiring
Linkedin Revoke Access
Show Profile Publicly
Choose Theme
Show Row Weights
Summary Yes/No
Experience Yes/No
Skills Yes/No
Publication Yes/No
Education Yes/No
Volunteer Yes/No
Honors Yes/No
Interests Yes/No
Associations Yes/No
Recommendation Yes/No
Language Yes/No
Certification Yes/No
Patent Yes/No
Linkedin Recent Update Yes/No

Buy & Download
Linkedin Full Profile Display V1.0 for Drupal 7
USD 25.00 / Download

Download link will be e-mailed automatically to your paypal id after payment is done. You may download it for a maximum of 5 times from the link and may use is for unrestricted domains.