Includes Custom Post Types in RSS
RSS Feed Manager for Custom Post Types is a WordPress plugin that will give you custom control to show custom post types in RSS feed; By default WordPress shows only posts in/via RSS feed but it doesn't show pages or any other custom post types in RSS feed.
View Live Demo Wordpress Approved Version 1.1 Download GPLv2 or later
Awesome Features
Display Your Custom Post Types in RSS Feed with Default Posts
Simple and Fast
Works for Wodpress 3.0 & 3.0 +
Options
Custom Plugin Option
All Categories have Enable/Disable Option
Others
Custom Post Type
Default Post Type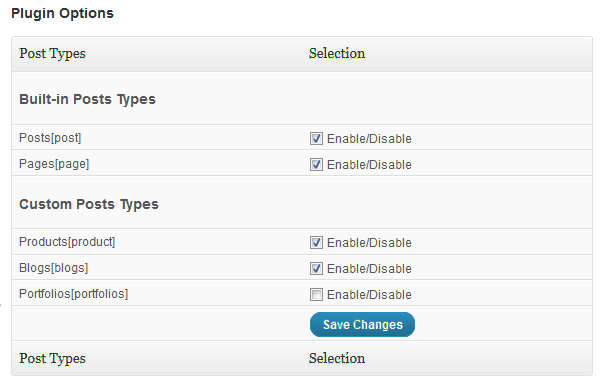 Setup is as Easy as 1-2-3
1. Install the Plugin in Your Site
2. Select Options
3. Save and enjoy
Available Options
Built-in Post Type
Posts Enable/Disable
Pages Enable/Disable
Custom Post Type
Products Enable/Disable
Blogs Enable/Disable
portfolios Enable/Disable

Download link will be e-mailed automatically to your paypal id after payment is done. You may download it for a maximum of 5 times from the link and may use is for unrestricted domains.