Your Video Channel inside JomSocial
My Video Channel is a JomSocial plugin that enables a user to showcase their video of Youtube or Vimeo in their profile page. This plugin can grab videos from Youtube Playlist, Youtube Channel, Vimeo Channel, Vimeo Group and individual Vimeo User accounts.
View Live Demo JED Approved Version 1.6 Joomla 3 compatible Download GPLv2 or later
Awesome Features
Display Your Video Channel in JomSocial
Highly Customizable
Option to Limit Your Videos to Display
Responsive Design Dynamically Responses
styling Options
Show Videos as Thumbnails or Slideable Playlist
Custom Thumbnail Size
Sustom Background and Border Color of the Video Thumbnail Box
Detail Control Over Slideable Playlist
Advanced Options
Set Visible Items Limit of Slider Item
Simple Iframe or Modal Popup Based Video Display
Transition Style From a List of Transition Effects
Controllable Animation Mode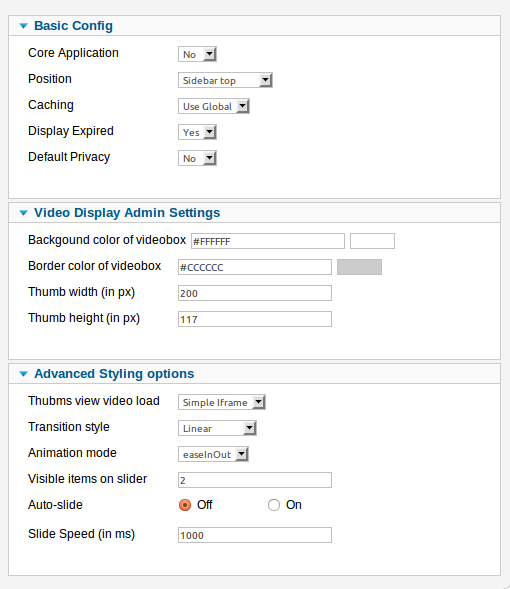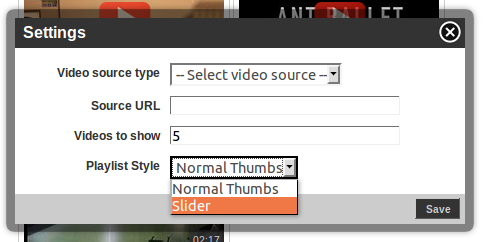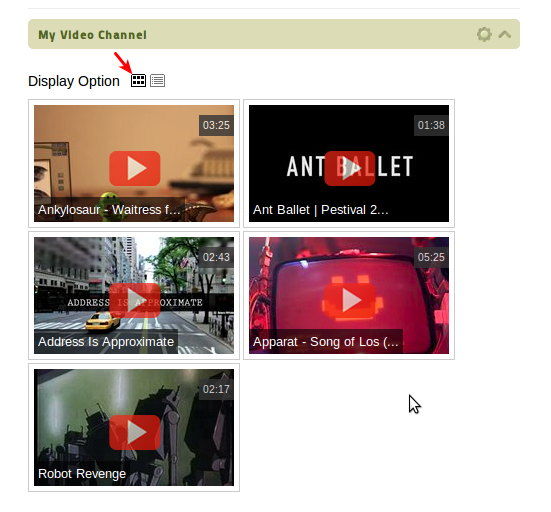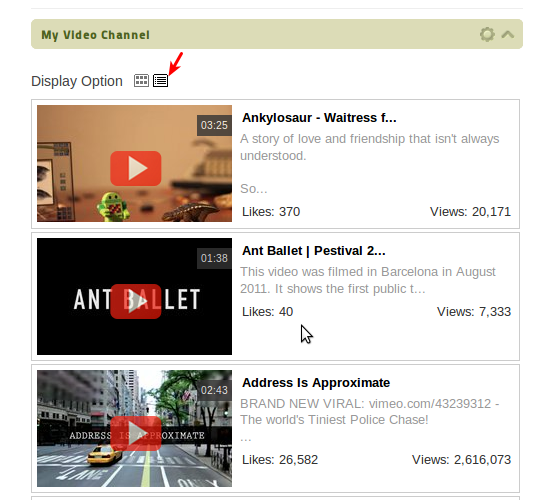 Setup is as Easy as 1-2-3
1. Put Your Dribbble User Name
2. Select Position
3. Save and enjoy
Play with tons of other options related to styling, layouts and theme
Available Options
Basic Configuration
Core Application
Position
Caching
Default Expired
Default Privacy
Video Display Admin Setting
Background Color of videobox
Border Color of Videobox
Thumb Width (in px)
Thumb Height (in px)
Advanced Styling Option
Thumb View Video Load
Transition Style
Animation Mode
Visible Items on Slider
Auto-Slide
Side Speed (in ms)

Note: Download link will be e-mailed automatically to your paypal id after payment is done. You may download it for a maximum of 5 times from the link and may use is for unrestricted domains.