5 Awesome Shopping Cart Extensions For Joomla
Online shopping is becoming more popular day by day. The number of Joomla shop extensions is also growing up. But with many shopping carts to choose from, how do you find the right one for your Joomla site? This guide will walk you through 5 of the best awesome Joomla ecommerce extensions currently available.
We're going to cover many details of each cart from their cost to their complexity and their support to whether or not they're ready for Joomla 3. If you are a seller using Joomla, you will absolutely need a good shopping cart extension for your Joomla business website. You might wonder where you could find it. To help you, I have already made a list of 5 awesome well-known shopping cart extensions on Joomla Extension Directory. I also installed and tested all on my localhost to make sure they run well.
1. VirtueMart : Free download
Includes : Component, Module, Plugin
Extension : 3.x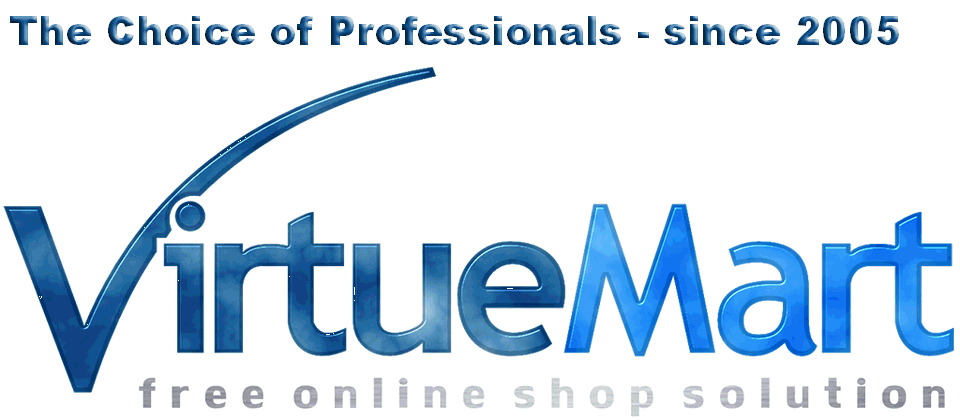 VirtueMart is a highly configurable and customizable multi-language shopping cart solution for Joomla 2.5 and 3 with a large number of additional extensions. Everyone using version below 3.0.8 should update to the latest version as soon as possible for security reasons.
VirtueMart`s strength is in its community support. The forums are excellent. If you're willing to Google you issue, you'll most likely find that someone has already resolved it in the forums. You may have to get your hands a little dirty with altering code, however if you're happy diving into the FTP and altering lines of code based on forum suggestions, then you can pretty much mold VirtueMart to your will. VirtueMart comes with a lot of functionality as standard, and there are also a number of VirtueMart extensions floating about on the JED. Visit http://extensions.joomla.org/extension/virtuemart
2.Hikashop: Free download
Includes: Component, Module, Plugin
Extension: 3.x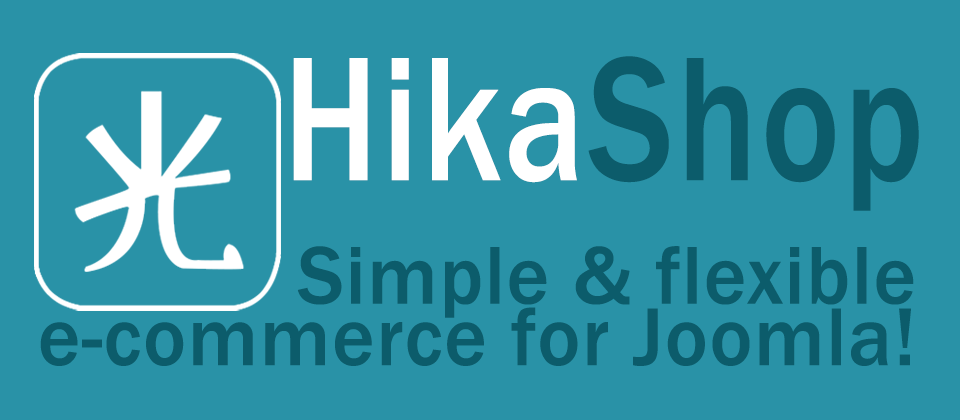 HikaShop is an E-Commerce extension for Joomla 1.5, 2.5 and 3.x. It is built for simplicity and flexibility. HikaShop also has a wide range of marketing tools, but also powerful statistics displayable on your HikaShop dashboard to help you manage your store. It provides advanced taxes, zones, languages and currencies management for worldwide sales as well as advanced customization capabilities of your online shop in order to meet your website ecommerce needs.
HikaShop is highly customizable checkout process. It`s Checkout steps reduced as much as possible to increase transformation. Multiple currencies, with auto conversion based on currencies rates. Product prices manageable in several currencies with quantity rebates Powerful dashboard. Coupons and discounts is one of the best feature of hikashop. it collects user address from custom fields so that it can solve any problem In the field of Payment and shipping plugins more than 60 payment plugins to handle online credit card payments system. Visit: http://extensions.joomla.org/extensions/extension/e-commerce/shopping-cart/hikashop
3. redSHOP : Free download
Includes: Component, Module, Plugin
Extension: 3.x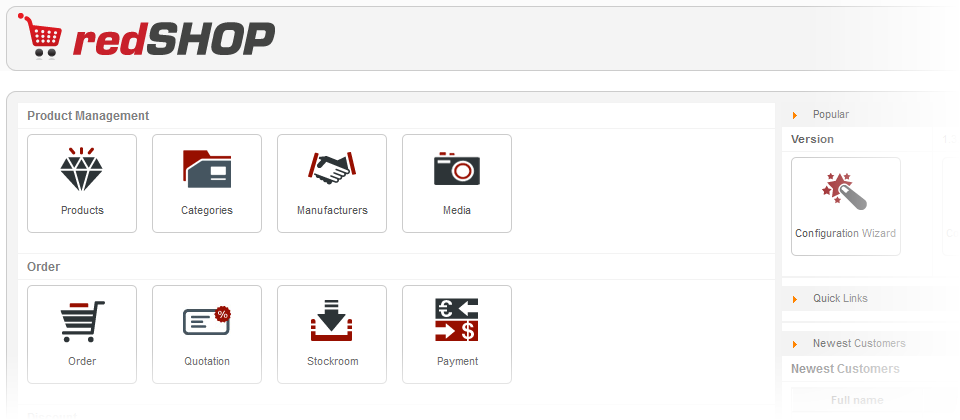 RedSHOP is an attractive shop with a range of features, but with a slightly different pricing structure. You get the base package for free, and then just buy the particular features (modules and plugins) that you want. If you only want a small number of features, this could work well. Be sure to price up all the features that you want before you invest in RedShop to make sure that it's the right price for your budget.
This is the most advanced webshop system ever created for Joomla – It is light years ahead of any other webshop or cart component for Joomla. So what is redSHOP? redSHOP is a Content Creation Kit style of webshop/ webshop tool where you got the most access ever given to any user to completely style around and change their webshop, without a lot more knowledge than HTML and a bit of CSS. redSHOP offers never earlier seen functionality in webshops – redSHOP offers functionality only seen in software with licenses costing more than up to 1000 times more than a 12 Month Pro Subscription costs. Visit: http://extensions.joomla.org/extensions/extension/e-commerce/ shopping-cart/redshop
4. JoomShopping : Free download
Includes: Component, Module, Plugin
Extension: 3.x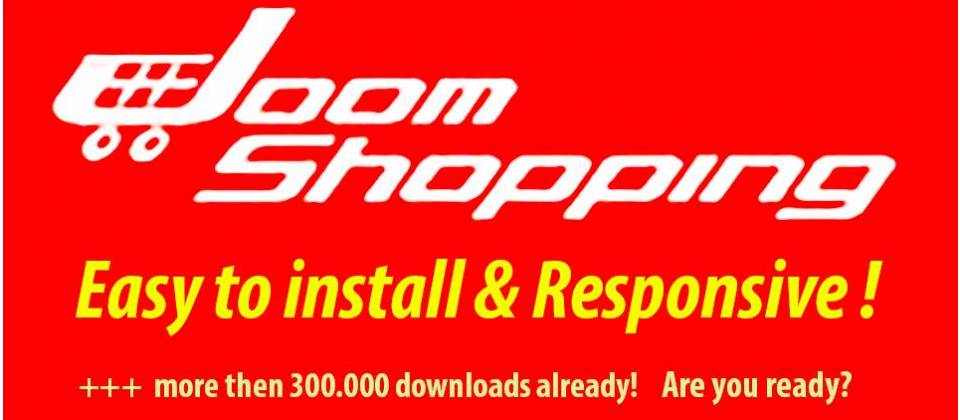 JoomShopping Online Store, responsive! For Joomla 1.5, 1.6, 1.7, 2.5 and 3.xx is the most easy to use OnlineShop for Joomla. More than 300.000 new Online Shop Users in 3 years! On the Website you find also demo online store installation and links to shops which was created with JoomShopping Shop.joomShopping is a lightweight, user friendly, quick and simple solution to getting a shop up and running in no time.
The Shop can be used for selling different products. There are also functions in the online store for selling music files or videos. Products can shown with text, pictures in the online store and also audio or video files can be added to description in the shop. Other online store features: Customized PDF Bills. Modules for easy integration of payment providers and also import and export of datas are available.
The shop is special for those users who have also the target to get a good listing in Search Engines because JoomShopping was created from Web Designer with many years of Search Engine Optimization. The Online Shop sourcecode of the shop is written in high quality for easy adding features and for stability and high security. The JoomShopping Shop / Online Store Support Forum you find on the website and there is also video installation manual for free of charge. Visit: http://extensions.joomla.org/extensions/extension/e-commerce/shopping-cart/joomshopping
5. J2Store : Free download
Includes: Component, Module, Plugin
Extension: 3.x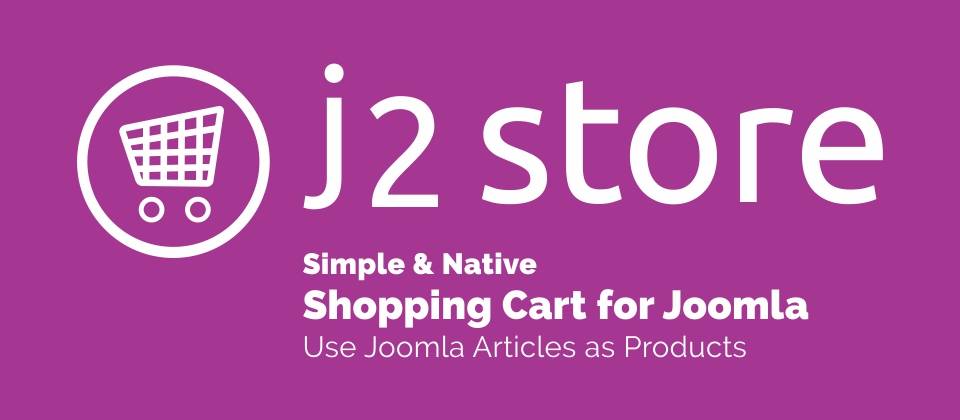 J2Store is a smart, native Joomla shopping cart. It extends articles as products and lets you to turn articles into full fledged products. No overhead to the site. No clumsy registration process. Just straight out-of-the-box. Use your default Joomla content. Save your time. Launch your online store quickly. Use articles as products, define zone based tax rules, create product variants and do more. J2Store makes it all possible Sell any type of products including Digital Goods with J2Store.
It turns articles as products. J2Store integrates with article and adds e-commerce feature. It works many kinds of product type such as simple, configurable, variable, downloadable. It has added Shortcode to display to cart anywhere in the article and in custom html module. Visit: http://extensions.joomla.org/extensions/extension/e-commerce/shopping-cart/j2store
What's your favorite? Let us know in the comments section below!
If You are looking for a module to showcase as slideshow of your VirtueMart products on the sidebar of Joomla site, Our Codeboxr Product Display for VirtueMart will enable you to proudly display your products on the Joomla site.
Joomla Custom Development

We have more than 100 extensions approved in official Joomla extension directory, which makes us one of the leading Joomla extension developer in the world. We are expert in developing system plugins, module and components. [Click here to learn about our Joomla Extension Services]
WordPress Custom Development
We are long time WordPress geek and we mean it. To convince you, our plugin author page in WordPress.org plugin directory is enough. So we are keeping it short and let's see what type of custom development services we provide for wordpress.[Click here to learn about our WordPress Custom Services]