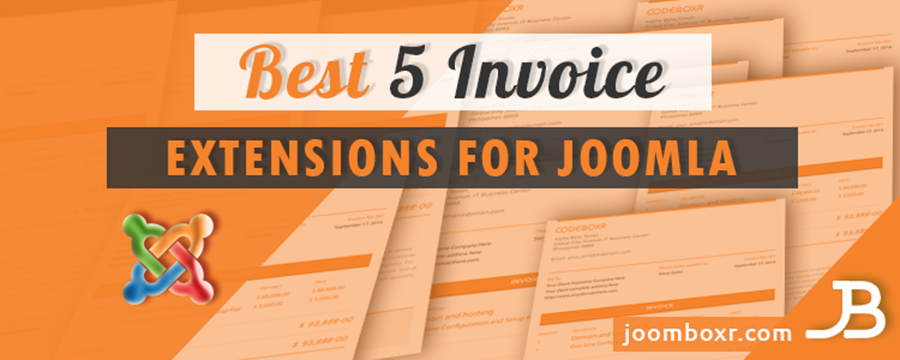 Now we are living at the age of modern technology and most of the daily activities are happened via online. It is also called the age of E- commerce because clients are now interested to buy their necessary goods via online basics. In this reason joomla has created a lots of invoice extension directory to serve the client's need. Many invoice extensions directory are available in joomla site now. Invoice plays an important role between the owner and the client as a document. In previous owner used manual invoice to sell their products but now they are using digital invoice with the help of joomla extension directory.
An invoice is a commercial document issued by a seller to a buyer, relating to a sale transaction and indicating the products, quantities, and agreed prices for products or services the seller has provided the buyer. Payment terms are usually stated on the invoice. These may specify that the buyer has a maximum number of days in which to pay, and is sometimes offered a discount if paid before the due date. The buyer could have already paid for the products or services listed on the invoice. From all invoice extension directory i have selected best 5 which are given below.
1.ccInvoices : Price – Paid download
Includes : Component, Plugin
Extension : 3.0


ccInvoices is one of the popular invoice extension directory in joomla site. This billing extension comes with an easy to understand configuration. Important options such as a custom invoice number, currency symbol, currency format and more. Billing a customer more than once? Selling the same product or service over and over? With the items and customer database, add default information once and easily include them into future invoices.
When you e-mail invoices to your customers they can pay them online – without logging into the website. This makes it easy for your customers to make payments to you and research proves this increases the percentage successful payments! If users do decide to login, which is optional, they will see a full list of all invoices ever sent to them and can download or send the invoices to themselves via email.
Some features : Live update: update notifications and easy to use one-click update functionality directly in your Joomla! administrator! Never miss another update! Greatly improved user interface, converted to Twitter Bootstrap user interface framework, with more improvements coming, Easy to use footer to quickly get access to manual, support and the extension information, New: search invoices by date range etc. Visit: http://extensions.joomla.org/extension/e-commerce/billing-a-invoices/ccinvoices
2. nBill Lite : Price – Free download
Includes : Component
Extension : 3.0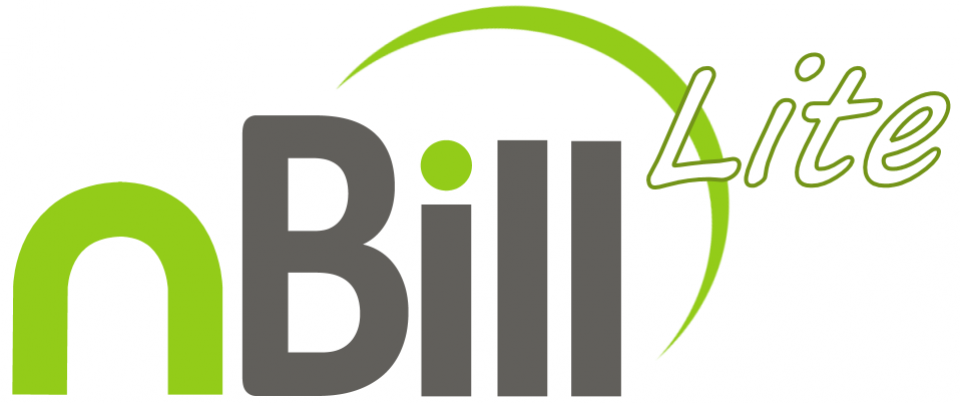 nBill Lite is a major update which introduces mobile friendly invoicing, QR codes, sales graphs, and support for the new EU VAT rules from 1st January 2015. nBill Lite is a cut-down version of nBill (the online billing system), which includes features for creating ad-hoc invoices that can be paid for online. It allows you to create client records for the people you want to bill, or import them from a CSV file or from your Joomla user records. You don't have to create a client record though, nBill Lite includes support for billing someone on a one-off basis even if they are not a registered client.
You can create invoices with an unlimited number of line items, and email them to your client who can then pay the invoice online using a payment gateway (all of the payment gateways and language packs that work with nBill standard edition also work with the Lite edition). If you are based in the UK you can even use the GoCardless gateway for Direct Debits where your client can pre-authorise you to help yourself to payment directly from the customer's bank account whenever you invoice them (no credit card needed). Visit: http://extensions.joomla.org/ extensions/ extension/e-commerce/ billing-a-invoices/nbill-lite
3. Invoice Manager : Price – Paid download
Includes : Component, Plugin
Extension : 3.0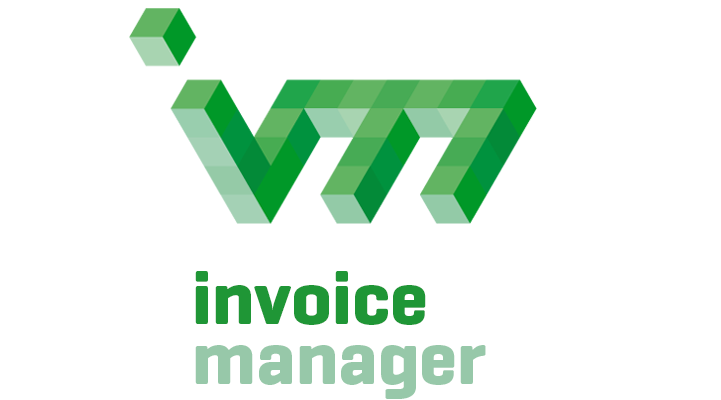 Invoice Manager is a simple and useful Invoice Creator and Manager System for Joomla. Receive PayPal & Authorize.Net payments, create your invoices. If you run a small online business or a real store and want to have all your client's invoices stored in your Joomla website, this is the extension for you. Split the bills into multiple payments. Manage your contacts and create invoices that your customers can view online and receive to their e-mail accounts.
It allows you to manage all your invoices in the backend as the site administrator, with lots of useful functions like publishing facilities, sending invoices using the e-mail, setting your invoice templates and taxes, managing your contacts information and more. You can define your own taxes and discounts to apply to some of your invoices, and you can create your own invoice templates to make them look and feel the way you want, using your company details and logo and any layout you can imagine using the WYSIWYG editor. And it is 100% Joomla 2.5 & 3.x compatible. Visit: http://extensions.joomla.org/extension/invoices
4.HikaInvoices: Price – Paid download
Includes : Component, Plugin
Extension : 3.0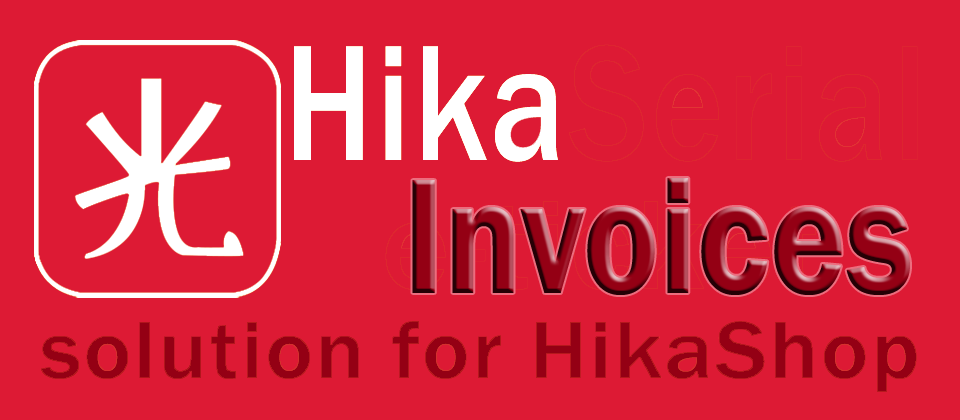 HikaInvoices allow you customizing invoices but also helps you doing the european tax MOSS declaration per EU countries. The invoices but also other document can be customized to include all European mandatory information such as the European tax note information relative to the VAT law and articles that justify the application of specific computation. The MOSS tax computation consists in reporting of the tax per countries and for some countries producing the XBRL file for an automatic reporting.
In addition, the HikaInvoices includes the SAF-MOSS export that is used to verify the compliance with European tax law 2015 and its application for the Electronic Services. HikaInvoices includes a multi site synchronization for the consolidated invoices MOSS reporting and tax export. Visit: http://extensions.joomla.org/ extensions/extension/extension-specific/hikashop-extensions/hikainvoices
5. PayInvoice : Price – Paid download
Includes : Component
Extension : 3.0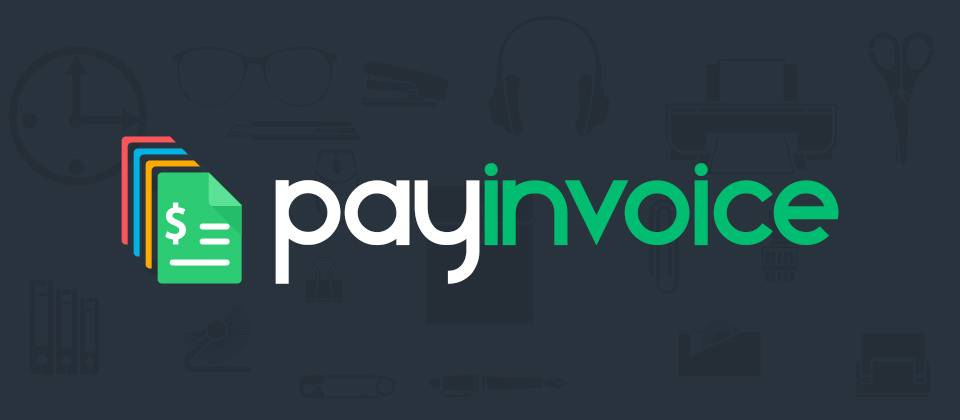 Keeping track of your finances is one of the most important aspects of managing a business, and invoicing tops that list. Our component "PayInvoice" is simply the best suited invoicing system that fulfills basic needs for any small entrepreneur or a large scale business owner. This user-friendly invoicing system allows you to build strong and reliable system for managing all your invoicing needs. Its integration to a number of payment gateways provides an entry level ecommerce platform to anyone starting up with online business.
Some features : Painless Billing, Guest Checkout, Secure Transactions, Information Compilation at the Dashboard, Multiple Currency Support, Frontend Dashboard, Multiple Export, Payment Gateways, Quick refund will be possible, Offline Payment, Client Database etc. Visit: http://extensions.joomla.org/extensions/extension/e-commerce/billing-a-invoices/payinvoice
What's your favorite? Let us know in the comments section below!