Note: This tutorial is compatible for our different joomla extension which has instagram feature like
1. CBX Insta Photo Display for Joomla
2. My Social Timeline
3. Instagram Photo Display for WordPress
For the above two you get download file which is a package installer. So, after install you should get a system plugin installed called "Codeboxr OAuth2 Helper System Plugin(cboauth2helper)", pls enable this manually if you use instagram. Now follow the below guide about how to create instagram app.
Keep in Mind
The instagram user who will connect must
Create the instagram app and his/her
Instagram username must be used in extension setting
Follow the below guideline strictly to make it work properly
Step1: You are almost there!
In this page using the word "clients" or "client" we mean 'app'. Example: Client Id -> App key, Client Secret -> App Secret
Go to instagram developer portal
If you already have any client/app created previous then go here Manage Clients(apps) or create new client/app
Step2: Create the app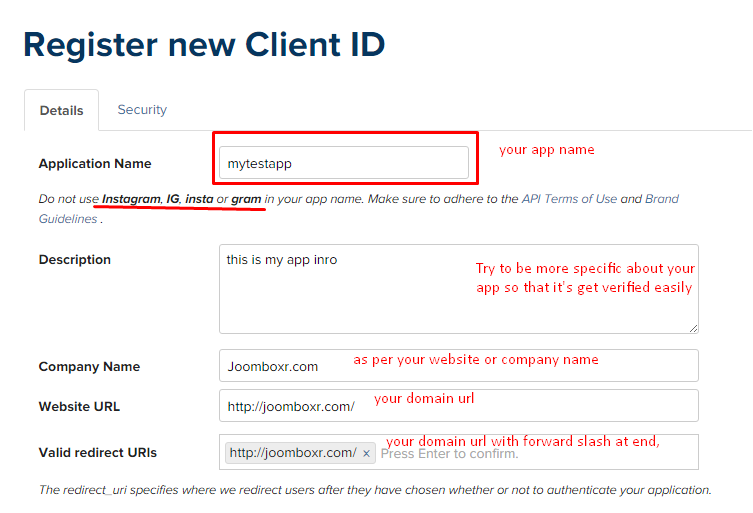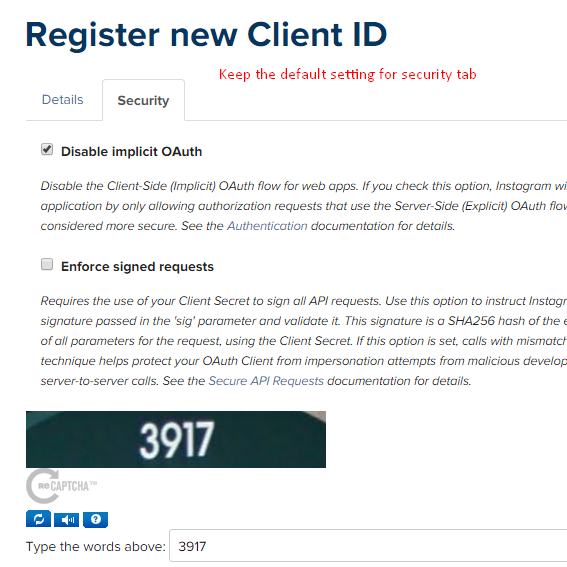 If app is created suuccessfully then you will see the below screen.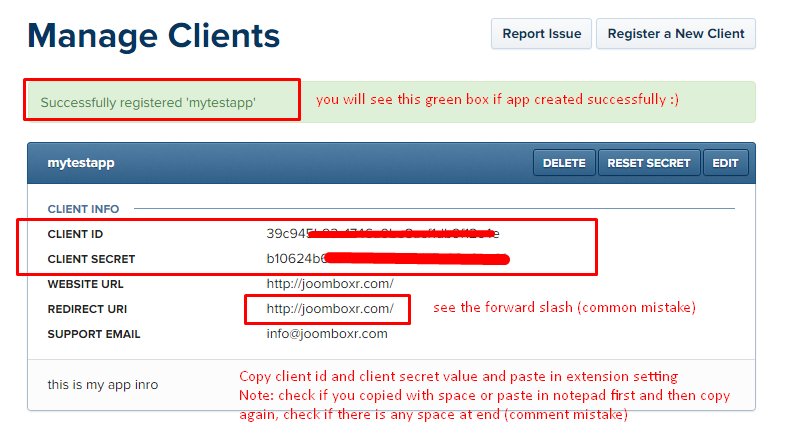 Common Mistakes:
The redirect url should have forward slash(/) at end as per our extensions
Do not use Instagram, IG, insta or gram in your app name.
Fill the captcha code properly :P
Step3: Sandbox Mode (You will start to feel discomfort from this step :( )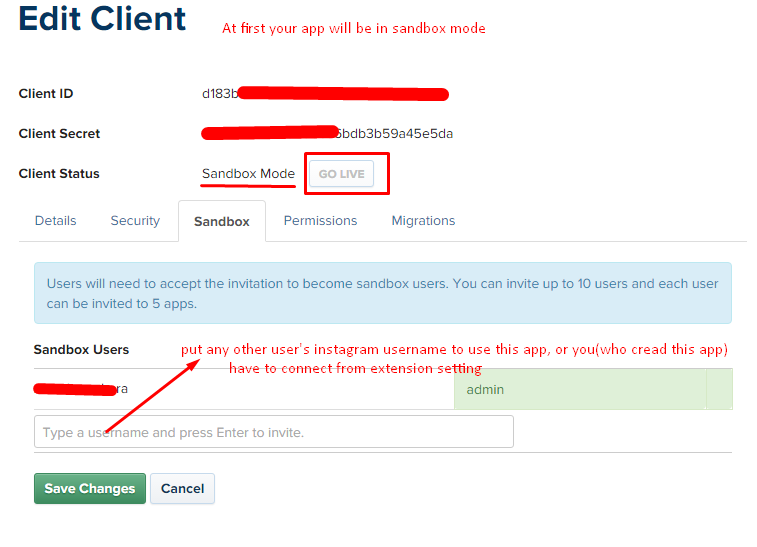 New Instruction: Please note you don't need to go live , your app will work in sandbox mode and it's the only way and you don't need to submit request for any permission.