Step by Step Twitter Application create tutorials:
Login to Twitter and go to https://dev.twitter.com/apps
Step 1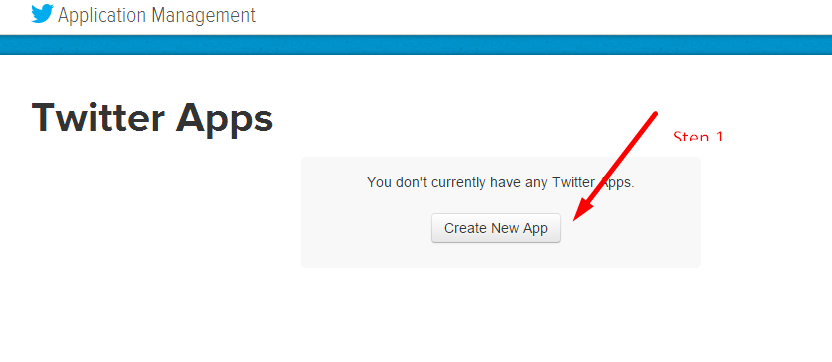 Click on Create New Application button and it will take you to new screen for giving application name etc.
Step 2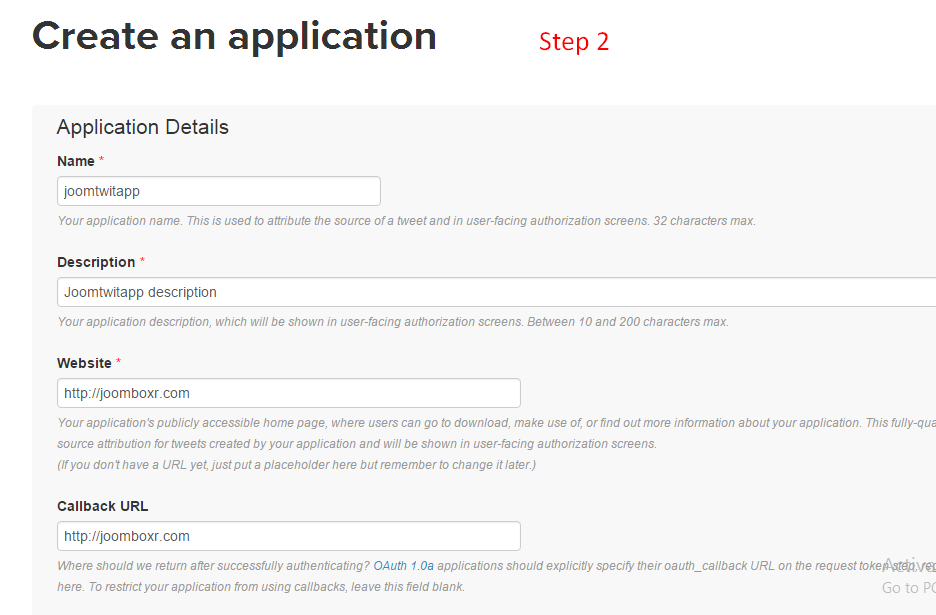 In this step: put app name , app description, site url and redirect url (put your site url for this moment)
Step 3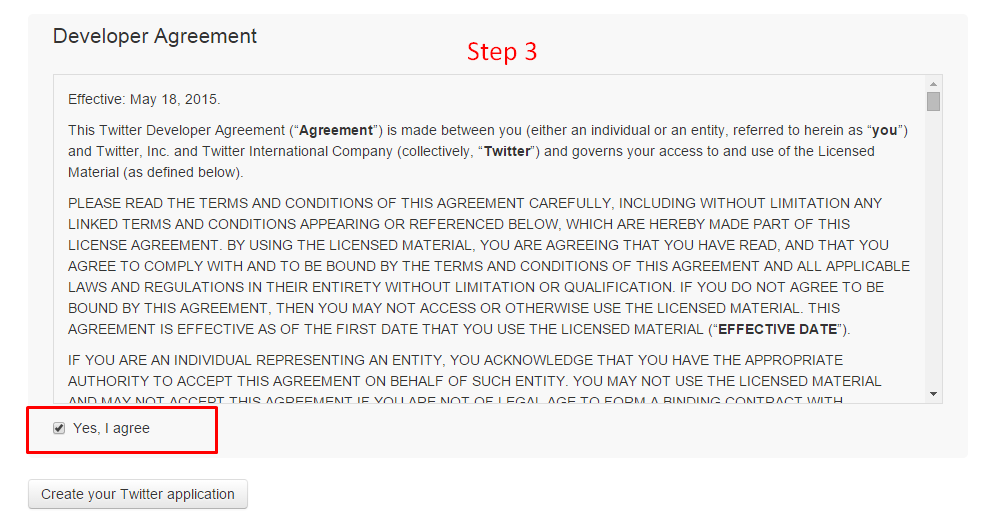 Just agree the agreement as there is no other choice!
Step 4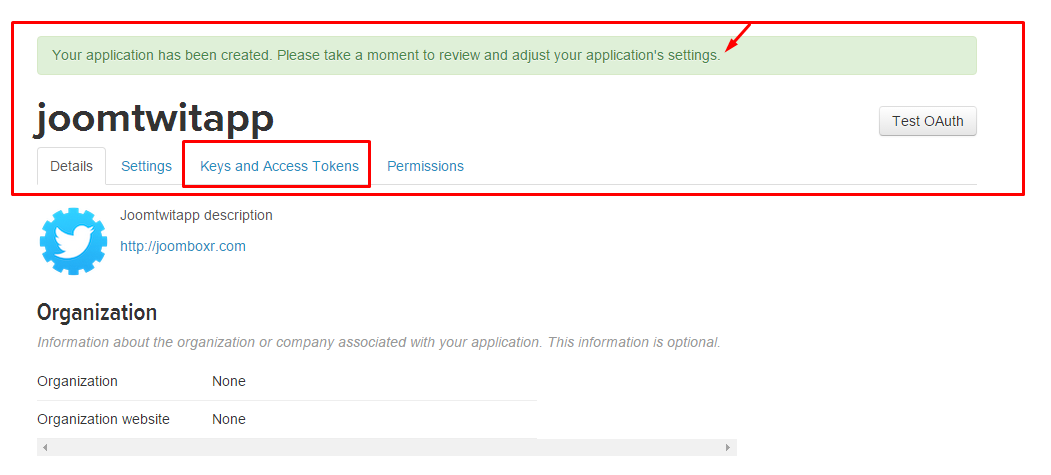 If step3 goes well then your app will be created , now you can check the settings, keys & access token, permissions etc as need. For most cases you need api keys (public key and private key) and you need to set permission as at least read, if you app needs to send tweet on behalf of any user then 'Read and Write', if you app also handles the direct message system then choose 3rd one "Read, Write and Access direct messages"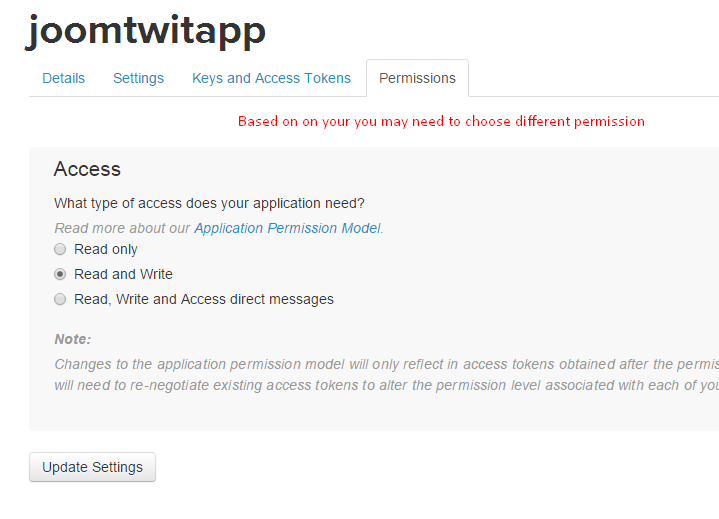 Step 4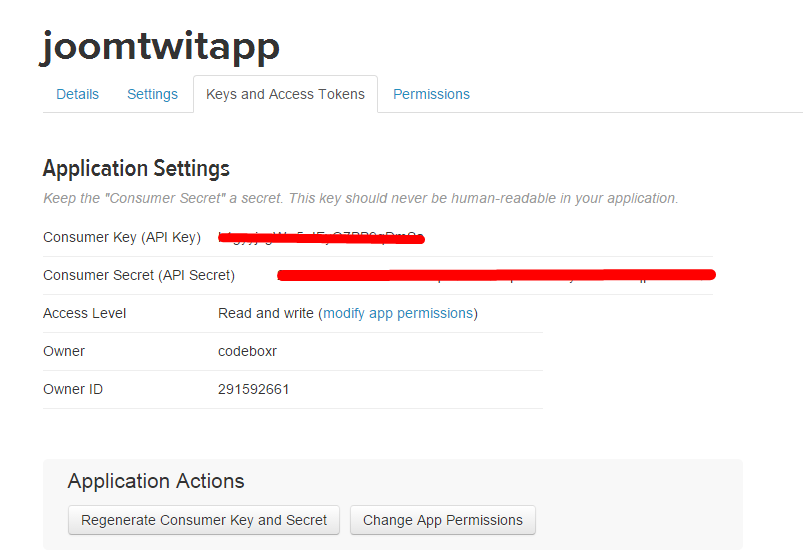 From the tab "Keys & Access Tokens" copy the "Consumer Key" and "Consumer Secret" which is api key and secret you may need to use twitter app.