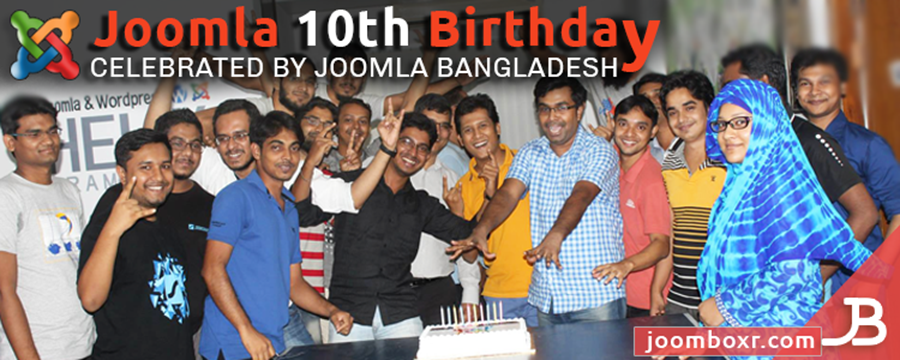 Joomla Bangladesh community celebrated Joomla! 10th birthday. The event was organized by specially Codeboxr, JoomShaper & ThemeXpert at JoomShaper office on 17th August in 2015.
.
Joomla ! started its journey from 17th August in 2005. It`s a long way that joomla reached in recent position and created an awesome platform to build up our web site more popular. Joomla! is one of the most popular open source CMS currently available as evidenced by a vibrant and growing community of friendly users and talented developers. Since Joomla! is based on PHP and MySQL, you can build powerful applications on an open platform, anyone can use, share, and support it easily.
Joomboxr brand's owner company Codeboxr started it's journey near 2011 with some free & premium joomla extensions and still working on this platform. We strongly believe with the concept of joomla – the open source and the community.
Let`s build a better web using Joomla and all together, let's spread the love of joomla!, let's have the spirit of joomla!
Once again, happy birthday Joomla!