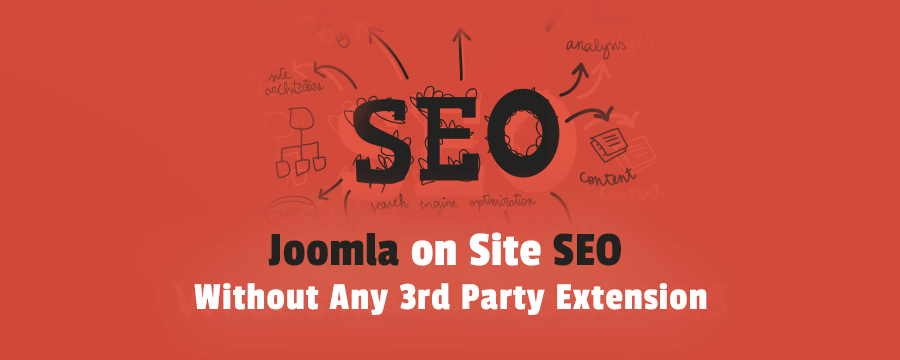 Joomla comes with a great feature that it has built in on site seo feature. You don't need any 3rd party extension to use this seo feature. In this article we will try to help you catch this if you want to do seo inside joomla but you don't know how to. We assumed that you know the very basic of SEO tags like- title, meta keywords, meta description etc.
Global Configuration for SEO Meta data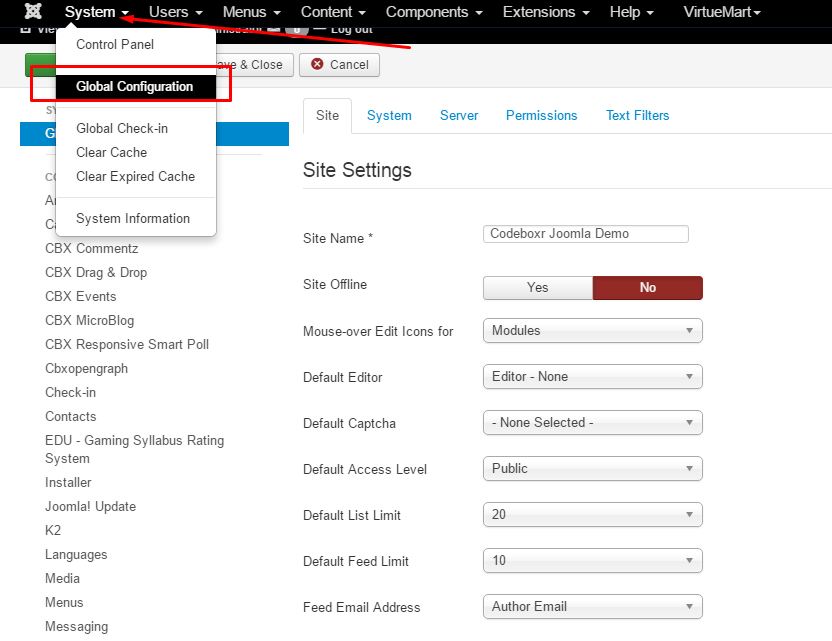 At first we need to start with configuring the global meta data setting. Login to joomla admin, go to top menu ->System->Global Configuration
Checklist to review global configures:
Site Name
Site Meta Description
Site Meta Keywords
Robots Index,Follow
Content Rights
Show Author Meta Tag
SEO Settings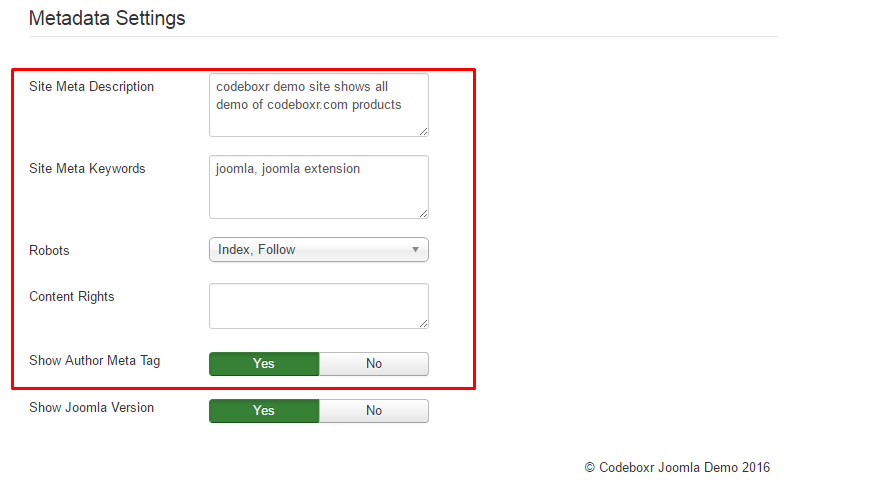 Site Name
Site name you should have filled before while installing joomla but check again now it's final. Try to keep it short or not too long
Site Meta Description
Here meta description is global. Write 2/3 lines of summary for your site. Not more than 100 char per line. Search engines like google has length limitation to show meta description. It also differs in mobile and desktop version of it's search engine's result display.
Site Meta Keywords
Meta keys are comma separated keywords. Think some keywords that best describe your site and put them using comma. Meta keywords length are suggestion 100 to 255 characters.Though google doesn't care about meta keyword now a days.
Robots Index,Follow
The options for Robots Index,Follow is self explaining. If you want search google to index, if the link should be follow or no follow.
Show Author Meta Tag
Enable if you want to show author meta tag.
SEO Settings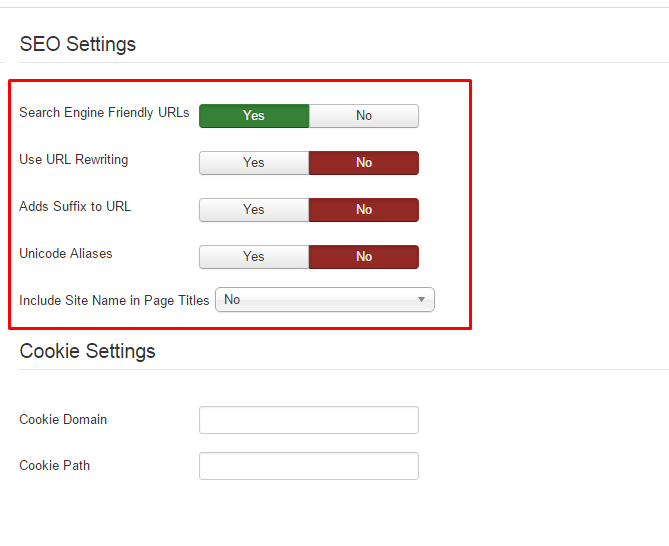 By default joomla urls are ugly or query url. If you want search engine friendly url or clean human readable url then try the seo setting as need.
Category Configuration for SEO Meta data
Joomla core content manager Com_Content component has this seo option in all possible area and can be override. If you check any category edit same type seo config is there which is used to when we show category layout in frontend.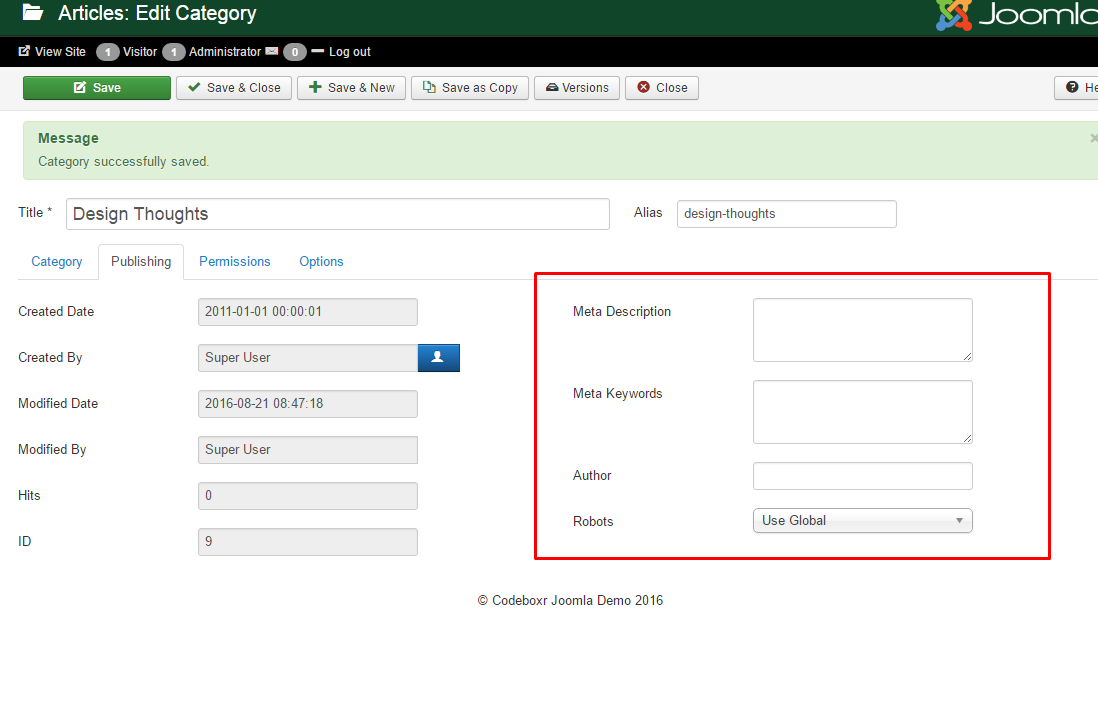 Menu Configuration for SEO Meta data
Override from menu for category. In below screenshot we showed an example.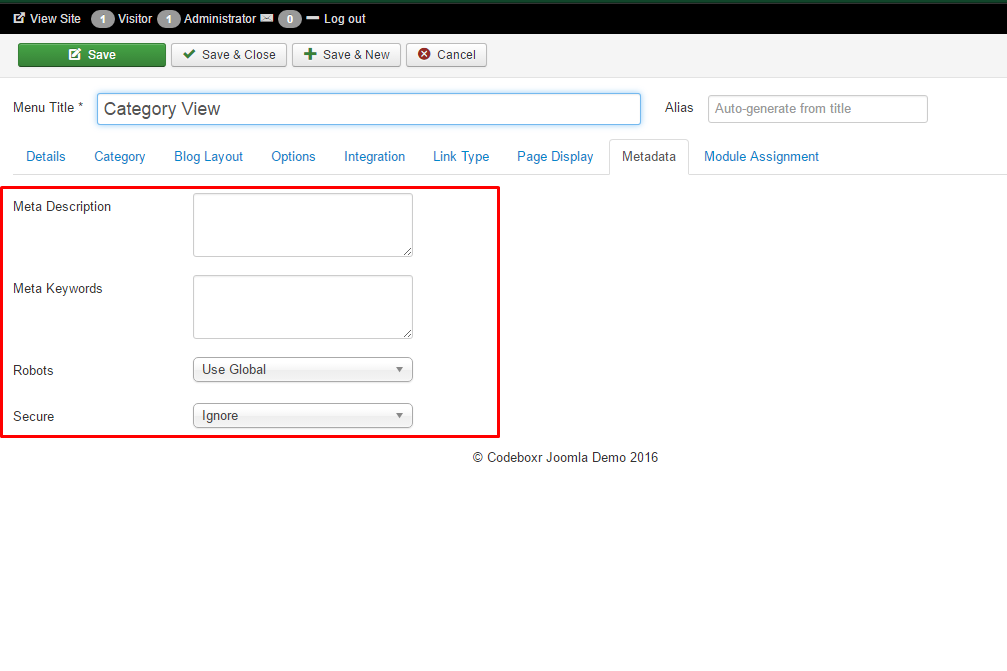 SEO Meta data input for Article
Com_content article has the same type seo meta data option which mostly used for showing seo meta meta for any article. If you link any single article using menu you can override this from menu setting, otherwise seo meta data from individual article is used.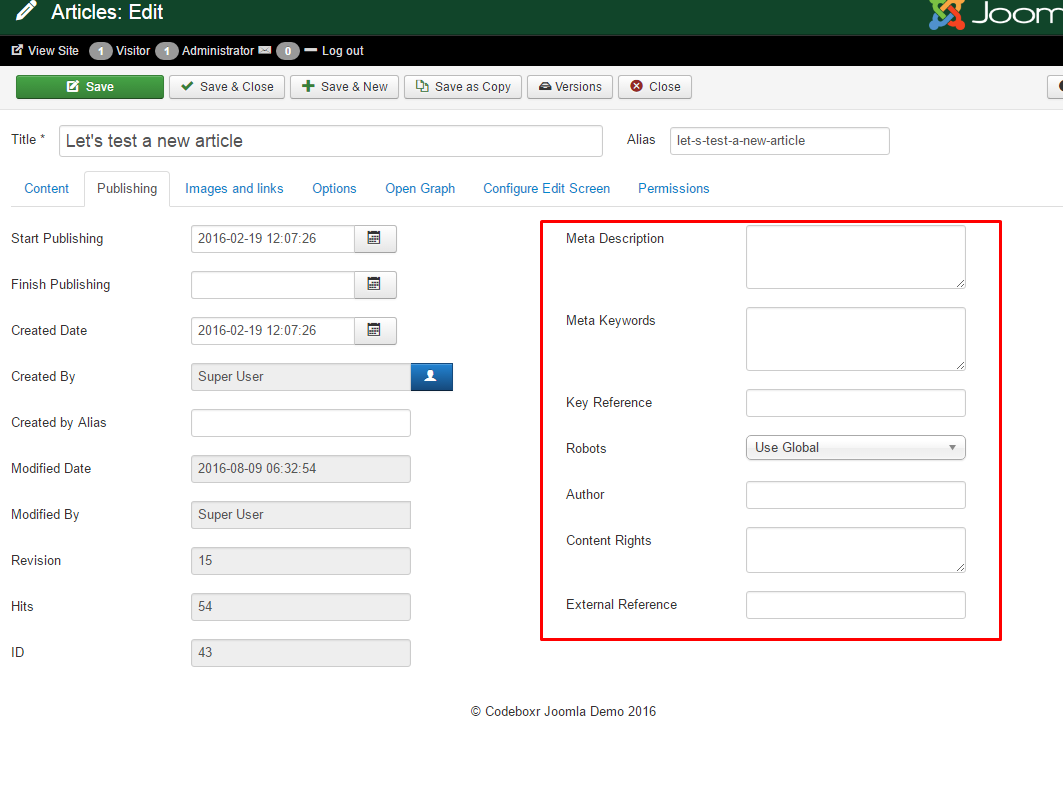 Another final screen how those meta tags are injected in in frontend or site html head tag which search engines read.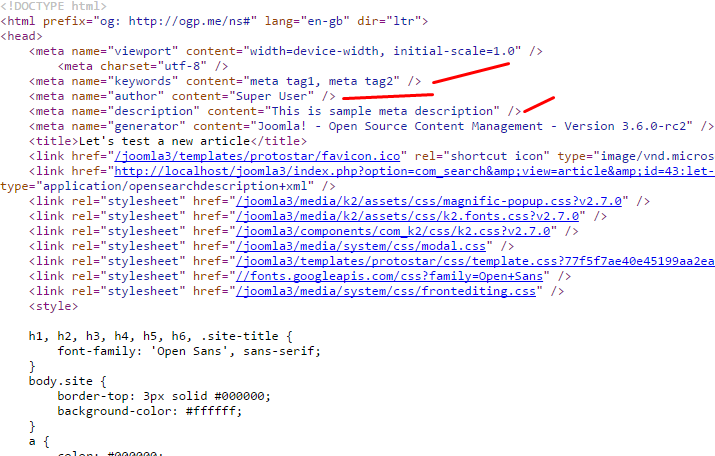 From now, you will not hire a seo but you will be seo hero for your own joomla site and do the seo work own.


BTW, at codeboxr we do custom joomla based development service, back to you us if you need any