AdminZ is clean, flat and minimalistic psd admin template.It has 32 different pages and all of them are made by following twitter bootstrap grid system. Each file has it's own layers well organized which makes them easy to modify. All those properly named layer helps to understand the contents while changing something in here.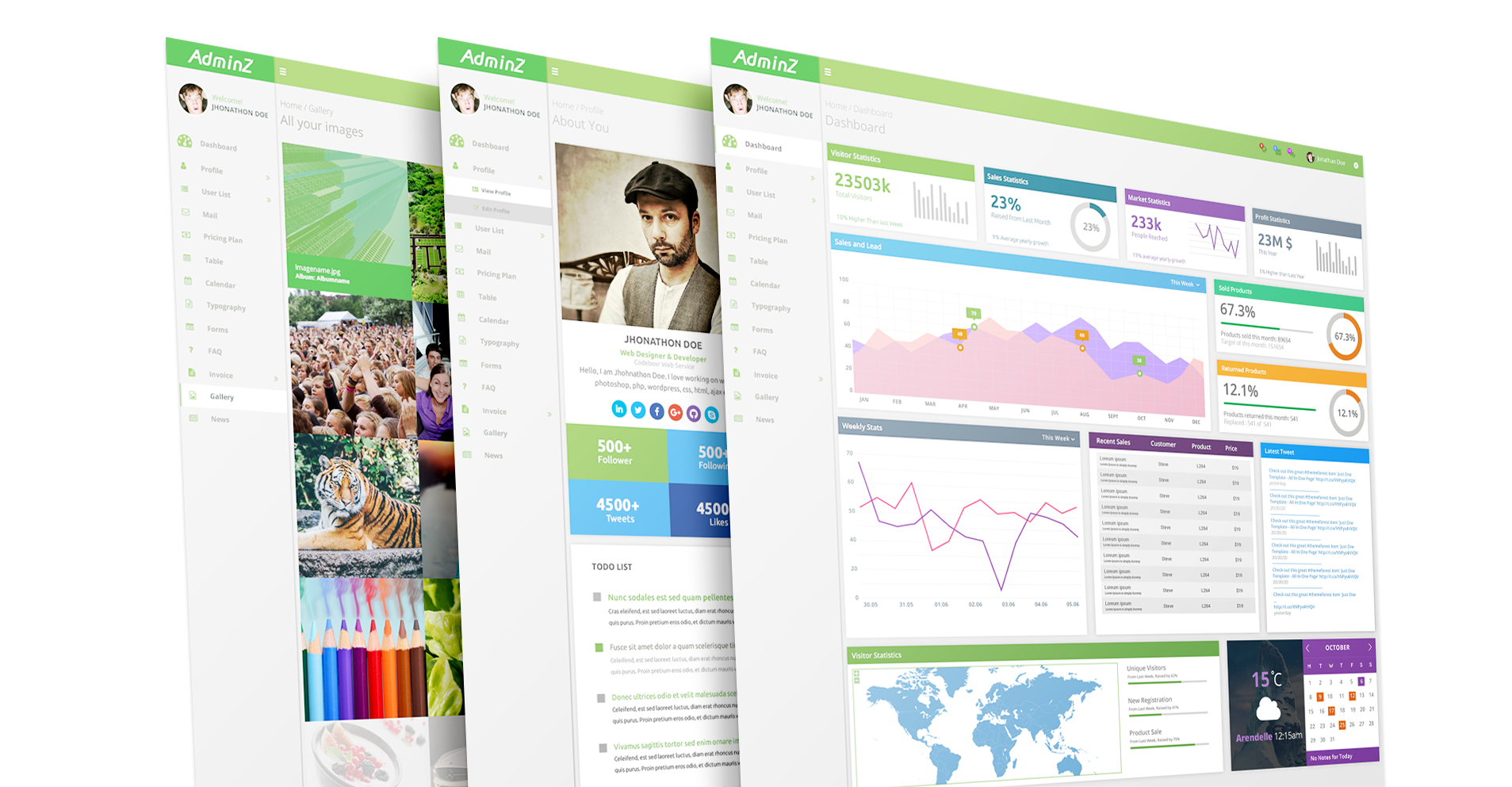 Key Features
Clean, Unique & Modern Design
32 Different Pages
Bootstrap grid followed
Easy to customize
Home Page/Dashboard
Login Page
Signup Page
Reset Password Page
Profile -About Page
Profile -Photos Page
Profile -Posts Page
User -Add new Page
User -Edit-basic Page
User -Edit-avatar Page
User -Edit-contact Page
User -Edit-social Page
User -Edit-setting Page
User -List Page
Mail -Inbox Page
Mail -Inbox Full mail view Page
Mail -Compose Page
Pricing -style-1 Page
Pricing -style-2 Page
Table Page
Calendar -month view Page
Calendar -week view Page
Calendar -day view Page
Typography Page
Inputs / Forms Page
FAQ Style1 Page
FAQ Style2 Page
Invoice Page
Gallery Style1 Page
Gallery Style2 Page
News -List Page
News -Edit Page
News -Preview Page
Others View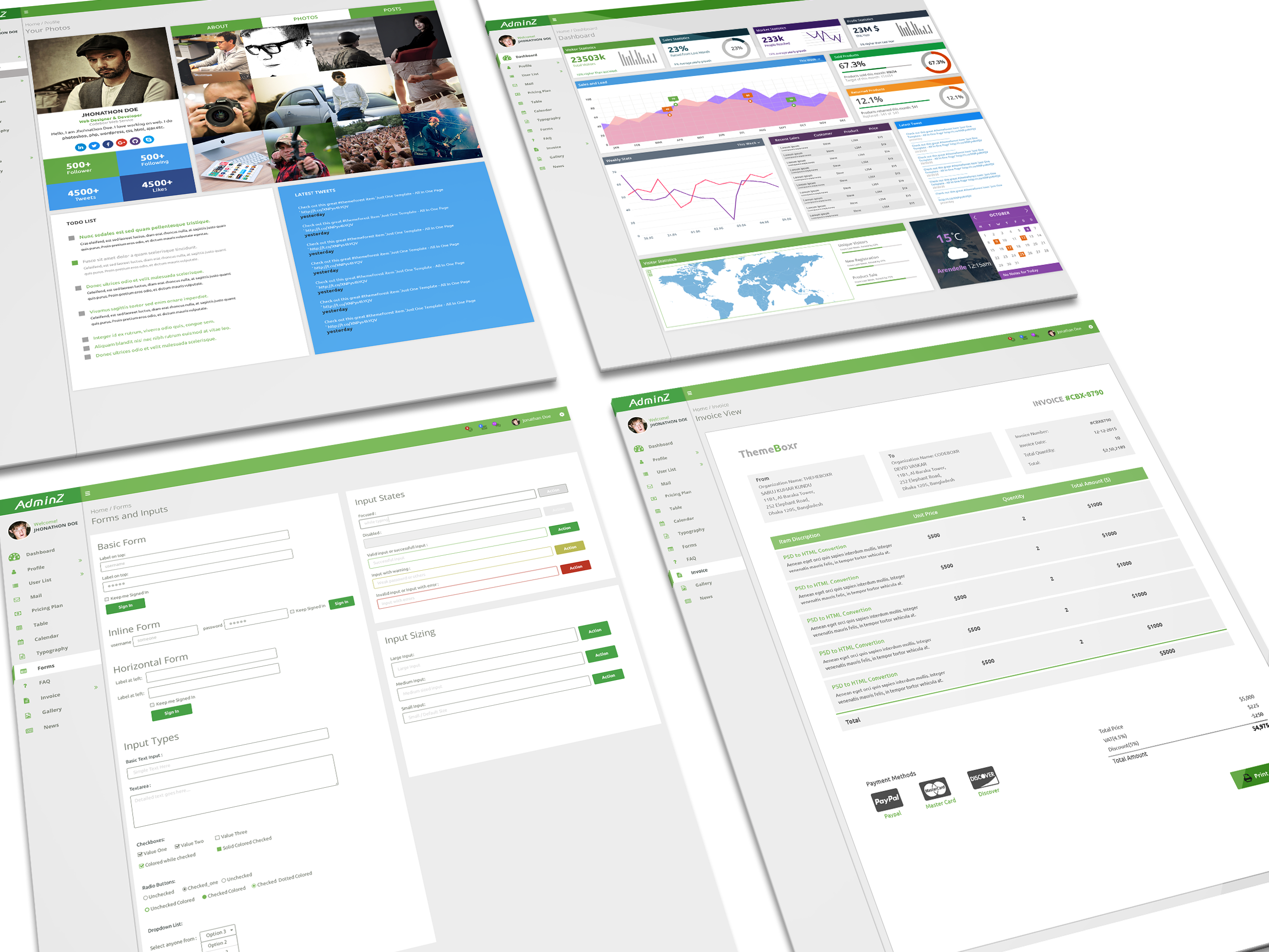 Support Policy
Support is very straight forward: One year support for one domain. You can use for any number of websites as you want, but one purchase = one year one domain support. Subdomain will be counted as another domain. In bold, we count, installation – One support purchase = One installation in any live or intra-net site.