Responsive & Flexible Countdown for #Wordpress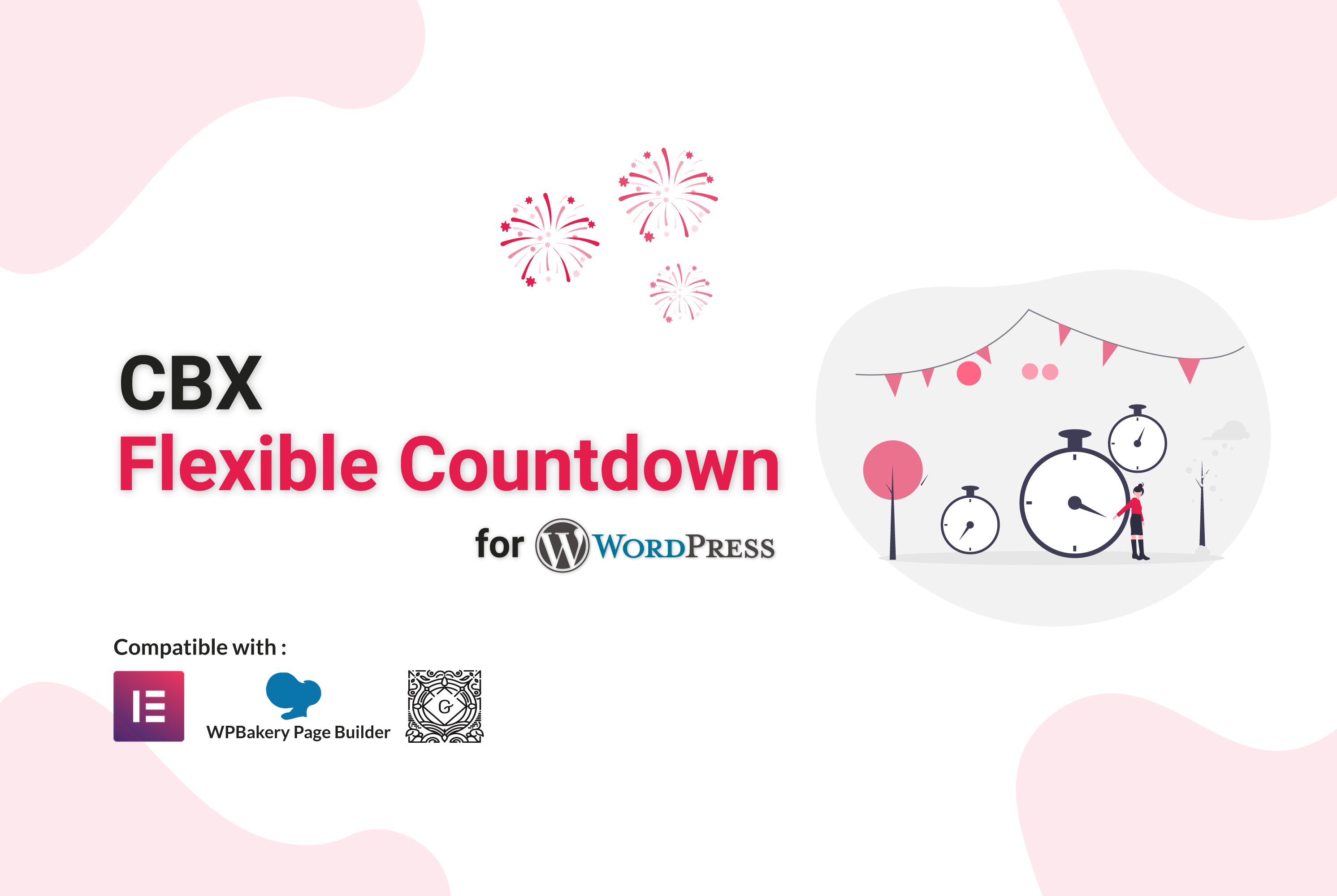 Different types of countdown styles are packed in
a single countdown plugin with all flexible option to customize from the plugin options panel.
Download Demo WP Dir Listing Version 1.7.3
Three Countdown Styles
Light (Step Countdonwn).
Circular Countdown
KK(Text Based)
Flexible Options
Event Start Date
Event Start Hour
Event Start Minute
Count Number Color (On Responsive)
Integration
Widget
Shortcode
Custom Function call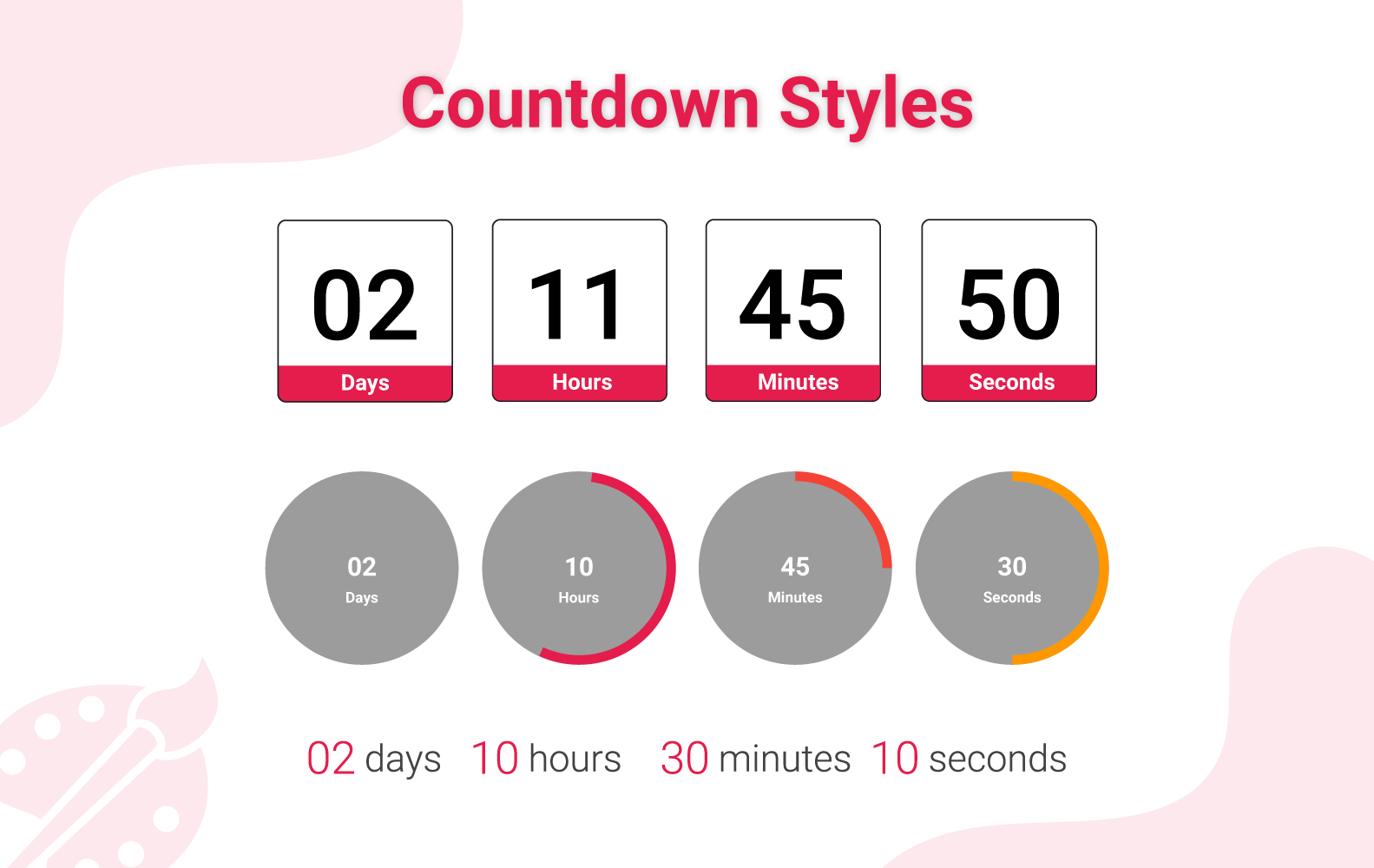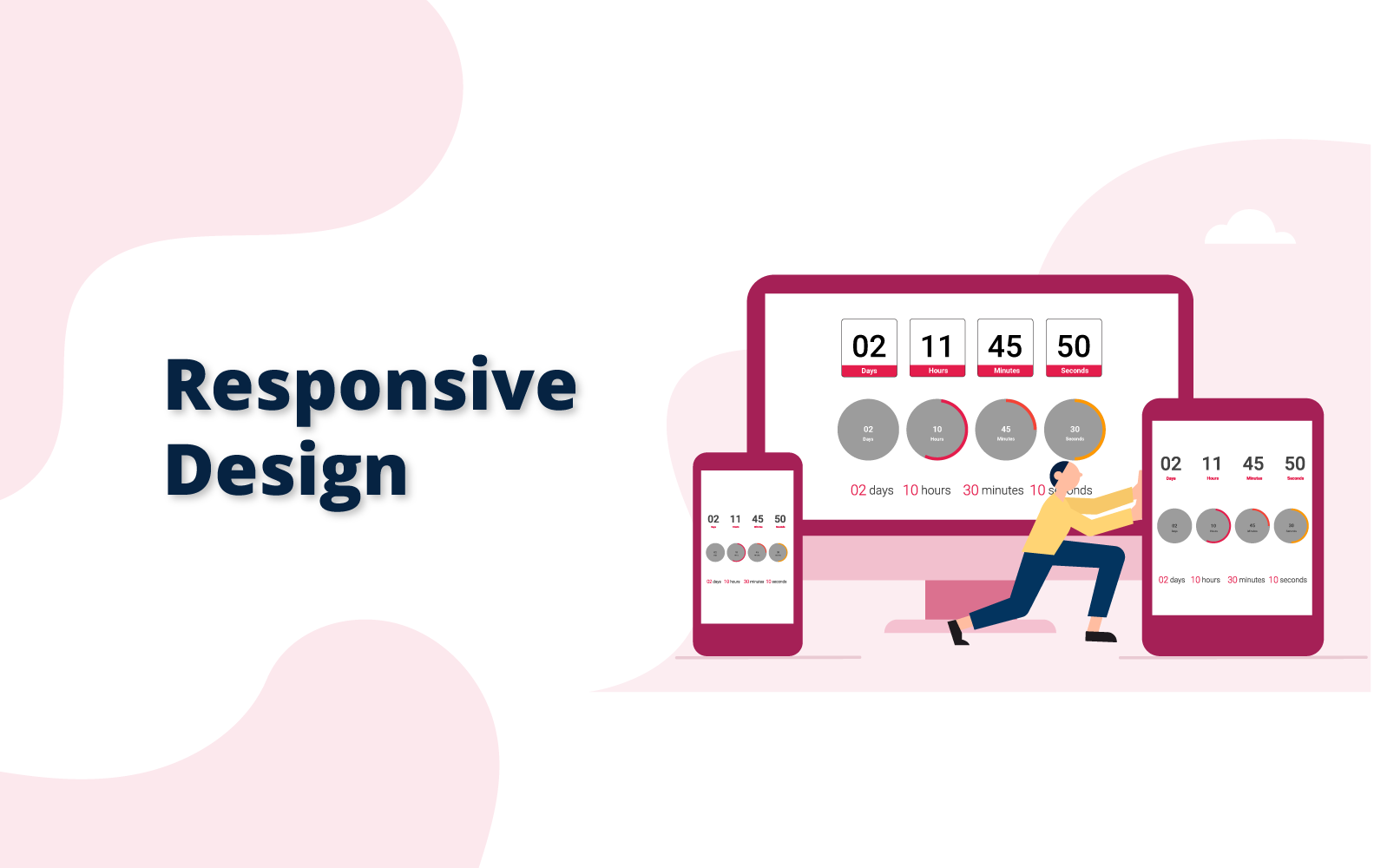 Light Countdown Specific Option
Text Color (On Responsive)
Event Start Minute
Responsive at the Best
Responsive from Desktop to Mobile
Special Widget position responsive optimize
Works in all device
Circular Countdown Specific Option
Background Color
Count Number And Text Color
Text Color (On Responsive)
Seconds Border Color
Minutes Border Color
Hours Border Color
Days Border Color
KK Countdown Specific Option
Countdown Font Size
Countdown Number Color
Countdown Text Color
Install & Usages
Install and activate like any other wordpress plugin.
Go to Setting from wordpress left menu, then "CBX Countdown Setting"
Check the settings, they are visually easy to understand
Using Shortcode
Shortcode: The most simplest shortcode is [cbfccountdown] which will use the other setting from the plugin
setting
Any kind of data format Date format: mm/dd/yyyy
Details shortcode usaes are in below table
sr.
shorcode params/ function args
default
light countdown
circular countdown
kk countdown
description
01
type
light
light/
cbfc_light
circular/
cbfc_circular
kk/
cbfc_kk
countdown style
02
date
none
default
default
default
up-to countdown date. format: mm/dd/yyyy
03
hour
0
default
default
default
up-to countdown hour. max-value: 23
04
minute
0
default
default
default
up-to countdown minutes. max-value: 59
05
numclr
#333
#333
n/a
n/a
countdown number color for light countdown
06
secbclr
#7995d5
n/a
#7995d5
n/a
border color of seconds for circular countdown
07
minbclr
#acc742
n/a
#acc742
n/a
border color of minutes for circular countdown
08
hourbclr
#ecefcb
n/a
#ecefcb
n/a
border color of hours for circular countdown
09
daysbclr
#ff9900
n/a
#ff9900
n/a
border color of days for circular countdown
10
bgclr
#9c9c9c
n/a
#9c9c9c
n/a
background color for circular countdown
11
fontclr
#ffffff
n/a
#ffffff
n/a
countdown number color for circular countdown
12
textclr
#ffffff
#ffffff
#ffffff
n/a
text color for light and circular countdown
13
kkfsize
30
n/a
n/a
30
font size for kk countdown
14
kkfclr
#3767b9
n/a
n/a
#3767b9
countdown number color for kk countdown
15
kktextclr
#666333
n/a
n/a
#666333
text color for kk countdown
Widget
Go to widget manager.
Drag the widget "Flexible Countdown" in any sidebar, save once and refresh the
page(recommended).
Now configure the widget as need and check in frontend sidebar.
Pro Version
We tried to inegrate the plugin with 6 most popular event plugin to show the event count for any event date
Supported Plugins:
New Features:
Optional Event plugin selection and event id selection from widget
If the pro addon plugin is active the shortcode will support two extra params(see below) as well as our direct function call will support same type param or argument extra. If the extra params plugin and id is used then it will override the provided date , hour, minute via shortcode or widget and will show from the relevent plugin as selected
[cbfccountdown type="kk" plugin="plugin slug here " id="xx" category="xyz"][/cbfccountdown]
plugin = 3rd party event plugin, possible values are the-events-calendar, events-manager, the-events-calendar, my-calendar ,event-organiser, events-made-easy
id = event id from the selected plugin.
category = event category slug or id or name (different for different plugin, see below)
The Events Calendar – use category slug
Event Organiser – use category slug
Events Manager – use category slug
Events Made Easy- use category name
My Calendar – use category id
Note: If id is missing then automatically nearest future event will be shown, if category slug is used then nearest event from that category will be used, if id is present then category will be ignored and only that specific event will be shown. this is common for both widget and shortcode.
Buy & Download
CBX Flexible Event Countdown for WordPress V1.7.3
Free Download from WordPress Plugin Directory
CBX Flexible Event Countdown Pro Addon for WordPress V1.0.5
$15.00Add to cart
Support Policy
Support is very straight forward: One year support for one domain. You can
use for any number of websites as you want, but one purchase = one year one domain support.