Freedom to Use Any Module in Flyout Position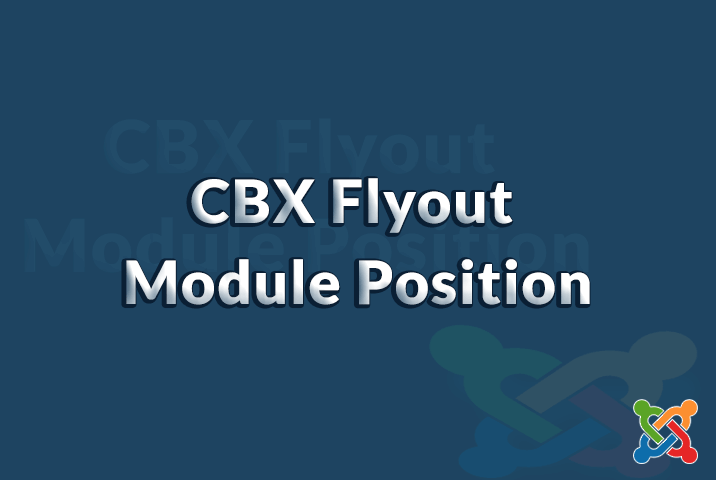 Grab attention to anything important. Flyout
Module Position is a great system plugin for Joomal that allows you to load any module from your site in it.
You have full control of the flyout looks and style which makes it very easy to blend the flyout and its
content with rest of the site.
Demo Download JED Listing Version 2.3 GPLv2 or later
Awesome Features
Displays any Module or Modules in Flyout
Full Control of the Flyout Looks and Style
Full Control to Style-Match with your Joomla site
Flexible and Easy
Flyout Styling
Flyout Control Timing & Style
Custom Flyout Width
Custom Background & Border Color
Custom Gradient
Load module as Modal(New V2.1)
Performance
No use to JavaScript, so Never Slowdown site
Mobile Device Compatible
Advanced Caching
Setup is as Easy as 1-2-3
1. Put the Plugin in Your Site
2. Select Module by ID, Style and Module position
3. Save and enjoy
Play with the available options related to styling and design
Usage
1. You may view individual module's id by going to Module Manger.
2. Input this id or multiple ids (separated by comma) in Module Settings area of the plugin
Available Options
Basic Configuration
Skip Home page Yes/No
Menu ID Filter Exclude/Include
Menu ids
Disable If Offline Yes/No
Remove On Popup Yes/No
Remove From RSS Yes/No
Remove From Ajax Yes/No
In Mobile devices Yes/No
Caching
No use of javascript / jquery to slowdown your site
Uses advanced caching for high efficiency
Buy & Download
Flyout Module Position v2.2 for Joomla 3.x
Single Site Support License:
$12.00Add to cart
Two Site Support License:
$20.00Add to cart
Five Sites Support License:
$30.00Add to cart
Demo Version 2.3 GPLv2 or later
Need more Convincing?
JED Listing
We have Served 1000s of Global Clients
Secure Transactions with Paypal