Display Linkedin Job updates Inside Your Joomla Site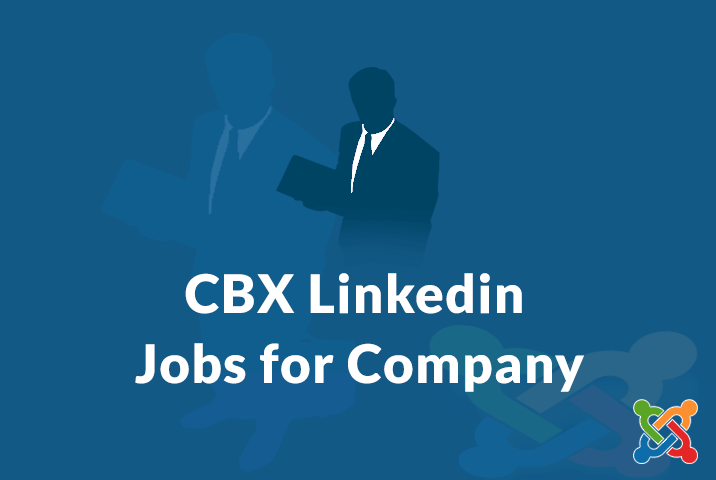 A smart and intuitive module to show job Opportunities from Linkedin Jobs for any company. Simply give your company's Linkedin ID, Select module
position and enjoy. Bring the power of Linkedin within your Joomla site with no hassle of modifying
template.
Download JED Listing Version 2.0 GPLv2 or later
Awesome Features
List All Linkedin Jobs
List Your Company Jobs
Default Module parameters
Language selection option.
Custom Options
Custom Module Position
box and browser never hang to load
Avoid adding js in Nroaml JS mode
Others
Flexible Setting
Light Weight
Easy to Use
Setup is as Easy as 1-2-3
Put Your Linkedin Company ID
Select Your Module position
Save and enjoy
Play with the available options related to styling and design
Usage
To get your company Name or ID
After login or from home page, go from Companies->Your Company
Or any company you follow
Again if you are advance user and own the company profile in
linkedin then Click the admin tools in company profile page and then mouse hover on delete, see the
status bar for your exact company id.
Again you can go here, Type
your company name , example "Codeboxr", hit enter, click "Get Code", See the value in data-id , For
codeboxr it will show "2282648"
Available Options
Basic Configuration
Module Class Suffix
Choose a display mode
Company Name or ID
Add Linkedin JS Yes/No
JS Adding Method Sync/Async(Lazy loading)
Language Code
Module Assignment
On all pages
Only on the Pages Selected
On All Pages Except Selected
No Pages
Buy & Download
CBX Linkedin Jobs for company module for joomla J3.x Version 2.0

$0.00Add to cart
JED Listing Version 2.0 GPLv2 or later
Support is very straight forward: One year support for one domain. You can use for any number of websites as you want, but one purchase = one year one domain support.