A Futuristic Twitter Display within Joomla. Flexible, Responsible.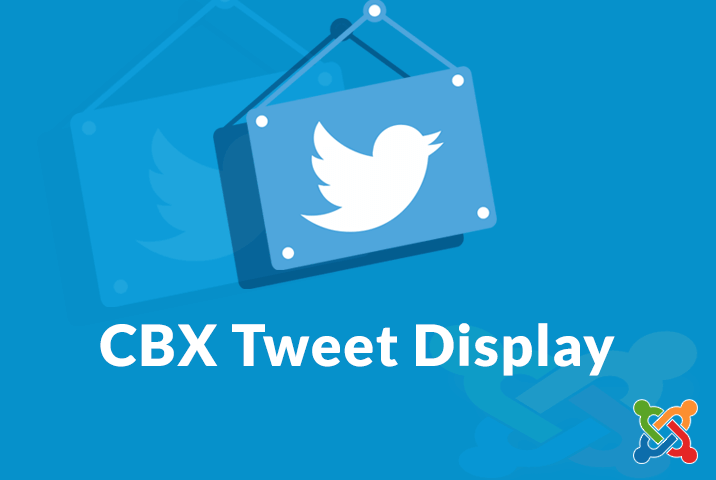 All your twitter personal account or company page's update inside module position on your joomla site. Simply give your twitter account's ID, select style and enjoy. Saves you coding time without any tweaking of template and gives you freedom to use in any module position.
Download Demo JED Listing Version 3.1 GPLv2 or later
Awesome Features
Display Twitter account personal or company's
Shows Updates almost Instantaneously in Real Time
Full control to style-match with your Joomla site
Supports Animation
Works with any Joomla Template
5 Built-in Themes
Clean
Gray
Dark
Metro Single Color, and
Metro Multi Color (random)
5 Built-in Layouts
Simple listing
Auto-Height Grid (Masonry)
List with Vertical Scroll
Animation
Timeline
Vertical Ticker
Available Options
Input for Twitter Username
Input for Number of Tweet
Feed Item Header [Yes/No]
Input for Stream Count
Custom Text for Follow Button
Show Profile Picture [Yes/No]
Profile Picture Type [Twitter Icon /Profile Pic]
Tumb Type [Small/Medium]
Date Type [Relative/ Specific/ Both]
Media Popup Type [Twitter Bootstrap/Joomla Legacy]
Linkify Status [Yes/No]
Show Media [Yes/No]
Layouts
Select Fixed or Full and Fluid Width
Control box width
Theme selectable: Clean, Gray, Dark, Metro Single Color, Metro Multiple Color
Choose your own color with Metro Theme
Metro Timeline Bar Color
Layout selectable: List, Auto Height, List with Vertical Scroll, Animation, Timeline
Use Round Border [Yes/No]
Use Gradient [Yes/No]
Wrap Border [Yes/No]
Wrapper Background [Yes/No]
Twitter Connect Settings
Input for Twitter Consumer Key
Input for Twitter Consumer Secret
Get your Consumer Key and Secret from here. Follow our easy tutorial how to create twitter application.
Social Authentication Plugin is included in the download zip.
Scroll Settings
Input for Scroll Height
Vertical Bar & Knob Color
Animation
Control animation count
Transition and fade time
Setup is as Easy as 1-2-3
1. Put Your Twiter User Name
2. Select Style and Position
3. Save and Enjoy
Play with the available options related to styling and design
Buy & Download
Flexible And Responsive Tweet Display v3.0 for Joomla 3.0
Single Site Support License:
$20.00Add to cart
Two Site Support License:
$35.00Add to cart
Five Sites Support License:
$60.00Add to cart
Demo JED Listing GPLv2 or later
Support Policy
Support is very straight forward: One year support for one domain. You can use for any number of websites as you want, but one purchase = one year one domain support.