A Supper Flexible Content Module Position for Your Joomla Site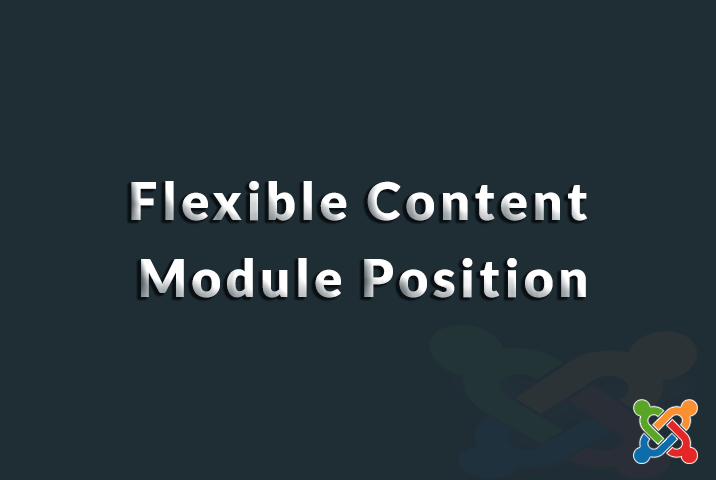 Are you looking for a solution to add a separate & custom module above or below your content, such as articles? Flexible Content Module Position is a content plugin which will allow to add module(s) in article in different ways. It offers tons of flexibility & customization options.
Demo JED Listing Version 3.0 Download GPLv2 or later
Awesome Features
Display module inside article in flexible way
All Common Article Manager Support

Content (Com_Content)
K2 (Com_k2)
Virtuemart(com_virtuemart)
Zoo (Com_zoo)

Packed With Full Customization Options
Works with any Joomla Templates
Module(s) injection
Module position name(s)
Module id (s)
Use Comma Separator for Multiple Module Position Name or Multiple Module ID
Position Name or Module ID Both can be Used
Possible Module positions
Note: All component doesn't support all type position/hook. We handled this featured with care.
After Title
Before Content
After Content
onPrepare Before
onPrepare After
Per component hook configuration
Basic Configuration
Select Menu
Start Level
End Level
Show Sub-menu Items
Advanced Option
Menu ID or Item ID restriction
Component Selection
Works with Module Id or Module Position
Category Filter
Show/Hide For mobile
Multiple Module or Positions
Setup is as Easy as 1-2-3
1. Install the plugin in Your Site
2. Config Plugin Settings
3. Save and enjoy

Play with tons of other options related to styling, layouts and theme
Buy & Download

Flexible Content Module Position v2.8 for J3.x
Single Site Support License:
$12.00Add to cart
Two Site Support License:
$20.00Add to cart
Five Sites Support License:
$30.00Add to cart
Demo Version 3.0 GPLv2 or later
Support is very straight forward: One year support for one domain. You can use for any number of websites as you want, but one purchase = one year one domain support.
Customer Reviews
Flexible Content module position: Very functional extension

I used this to: my personal help with my business

- Hamza