Use Google Drive as Joomla Media Manager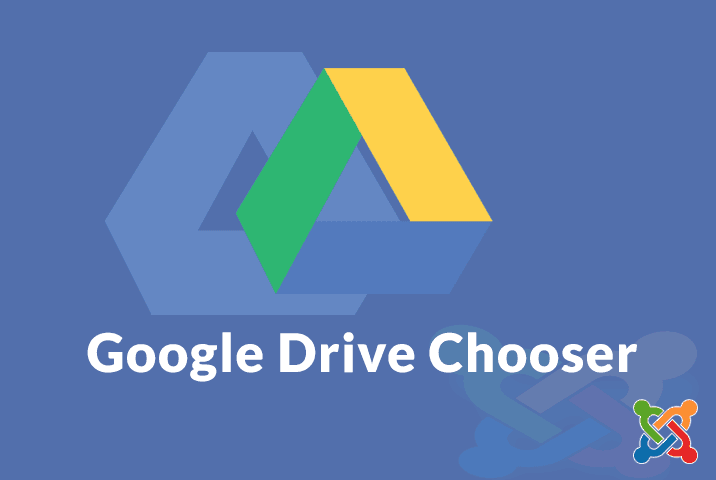 A great tool to use Google Drive as Media File Manager for Joomla. If you're a Google Drive user and at the same time Joomla enthusiast with this Editor Plugin you can choose any file from your Google Drive account directly into Joomla Content Editor. What's more? It allows you to preview the file and everything is visual.
Demo Download JED Listing Version 1.7
Awesome Features
Add any files from Google Drive via Authenticated Editor Plugin
Works right at the Content Editor
Compatible with Any Kind of Editor
Visual Style
Easy popover image view and Click Interface
Image Files has Large Thumbnail Preview
Other Type Files Shows with Unique File Type Icon
Secure
Uses Secure Authentication
Use Official Google Drive Chooser API
Easy and Flexible to Use
Support Policy
Support is very straight forward: One year support for one domain. You can use for any number of websites as you want, but one purchase = one year one domain support.
Setup is as Easy as 1-2-3
1. Install the Plugin in Your Site as regular joomla plugin. Go to plugin manager , filter by plugin type editor-xtd, find the plugin titled "Button- Google Drive Chooser", enable and go for edit
2. Create App in google api projects console and Collect Developer Key and Client ID for Google Driver Picker Api(click here – to create project). See bellow for details about how to create the api keys.
3. Put developer key and client id and save, see there is a button under editor named "Google Drive" with google drive icon
4. Click the button "Google Drive" , it will popup google drive with all items, pick as you need and click select. It will show the picked items under editor. Click any item listed under editor to insert into editor. Photos, video, audio or any document like doc, pdf, forms, presentation can be added or picked. If you place any google drive item in shared folder then then picker will create downloadable link as well as with regular edit url for documents and video files. For picture there will be 4-5 thumbs size
As things changes time to time the google app creation for google drive screen changed and we creates a tutorial with series photos which will guide you you directly.