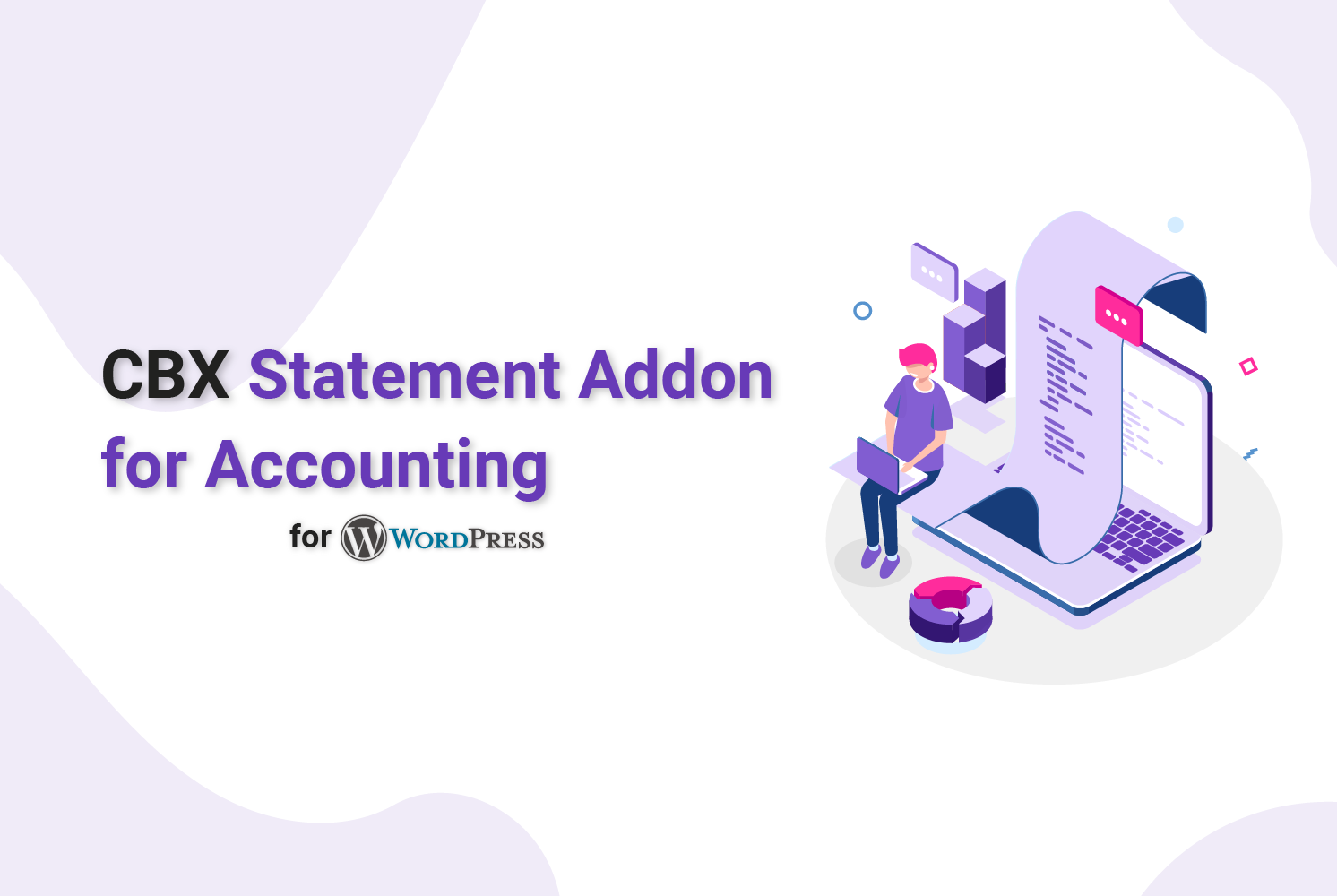 Statement Generator addon for CBX Accounting plugin
This is an addon plugin for CBX Accounting, a simple but powerful accounting solution for SME inside wordpress. Statement Addon for CBX Accounting plugin helps to generate statement, has option to export as xls and PDF.
There are lots filter options like filter by category or individual income/expense category, bank accounts, date range, vendor/client filter etc. Statements are generated as simple as possible with best readability.
Download Version 1.1.8 GPLv2 or later
Technical Feature List
Integrates with core plugin CBX Accounting Plugin
Create statement
Filter by date range
Filter by Category
Filter by Individual Income & Expense Category
Filter by Accounts
Filter by Vendor and Clients(Dependency plugin CBX Accounting Vendors & Clients)
Export as csv, xls, xsls format. Need cbxphpspreadsheet plugin for excel export.
Export as PDF
Display breakdown as per category
Display breakdown as per account
New Permission/User Capability Set
statement_cbxaccounting – controls the access statement menu. To set role and permission we recommend plugin User Roles and Capabilities
Buy & Download
CBX Accounting Statement Addon Version 1.1.8
Download all pro addons together
Setup is as Easy as 1-2-3
1. Download the plugin , you will get as zip
2. Go to wordpress dashboard plugin manager
3. You have this plugin installed before, at first deactivate and delete the plugin
3. Install the new zip plugin from the plugin manager "Add New" plugin feature and activate.
3. Check the menu "Income Statement" under "CBX Accounting"
Support Policy
Support is very straight forward: One year support for one domain. 1 purchase = 1 year X(X =1,2,5 as you purchase) domain support. Subdomain will be counted as another domain. For testing development domain or site can be used and will not be counted as different domain. In bold, we count, installation – One support purchase = One installation in any live or intra-net site.