Top 10 Marketplace for Infographics
WHAT IS AN INFOGRAPHIC?
Information graphics or infographics are graphic visual representations of information, data or knowledge intended to present complex information quickly and clearly. (credit) An infographic is a representation of information in a graphic format designed to make the data easily understandable at a glance. People use infographics to quickly communicate a message, to simplify the presentation of large amounts of data, to see data patterns and relationships, and to monitor changes in variables over time. (credit)
Below are top 10 infographics marketplace from where you may buy and sell great infographics.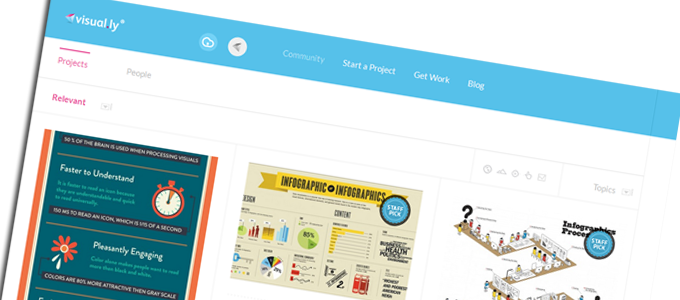 Visual.ly was inspired by the founders' time at Mint.com.Visual.ly is structured as both as a showcase for infographics as well as a marketplace and community for publishers, designers, and researchers. Visually's mission is helping create visual content that rises above the noise. Visually platform seamlessly connects designers, journalists, animators and developers with clients, featuring cloud-based collaboration tools that allow to deliver high-quality content at unprecedented scale and speed.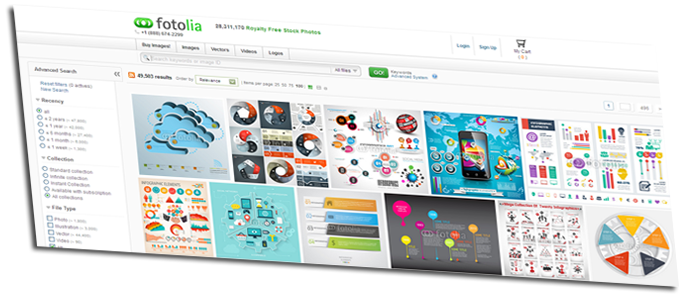 Fotolia is devoted to offering affordable creative imagery. Fotolia crowdsourced library includes millions of royalty-free images, vectors, illustrations and video footage clipsThis marketplace accepts photos, videos and vectors. Your payment rate depends on the type of purchase, but generally it's from 20% to 63% of the price.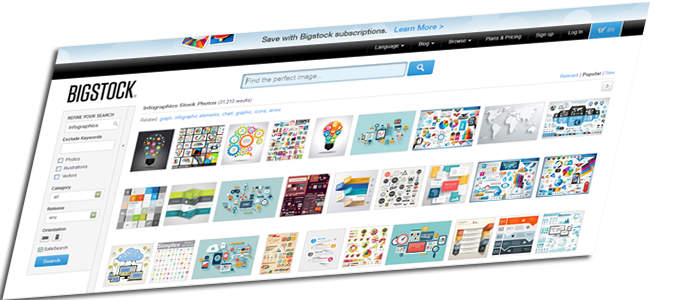 Bigstock is fast, easy-to-use marketplace for quality stock images. Big Stock offer over 18 million royalty-free photographs and illustrations from talented photographers and artists around the globe, available for almost any purpose.This marketplace pays 30% of each sale or your photos, illustrations or vectors.
The web's original source for royalty-free stock images, media and design elements. Artists, designers and photographers from around the world come here to create, work and learn. Although iStock started with just a handful of photos in 2000, I stock offer vector illustrations, videos, music and sound effects.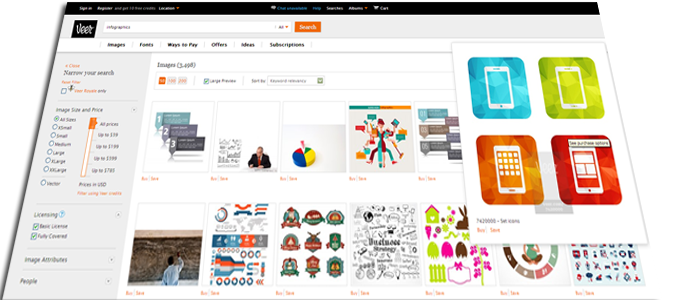 Veer makes it easier to be creative with a reliable and affordable selection of creative stock photography, stock illustrations, and fonts. Our creative elements help people add style to business, marketing, and personal design projects—from websites and blog posts to business presentations and ad campaignsVeer, part of the Corbis network, offers photos and fonts. Rates are fixed depending on the type of items.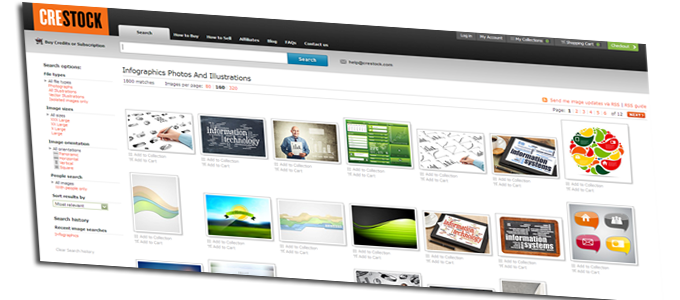 Crestock is a visual content provider, offering quality royalty-free stock images at a great price Founded in 2005, Crestock focused on providing a great experience to both buyers and sellers.On this site you earn at 20%-40% rate depending on the number of sales.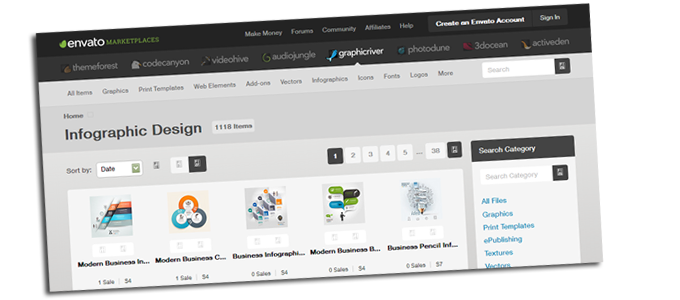 Envato's graphics marketplace is where you can sell illustrations, vectors, Photoshop actions, brushes, and pretty much anything that gets though their review. You can earn up to 70% from your infographics.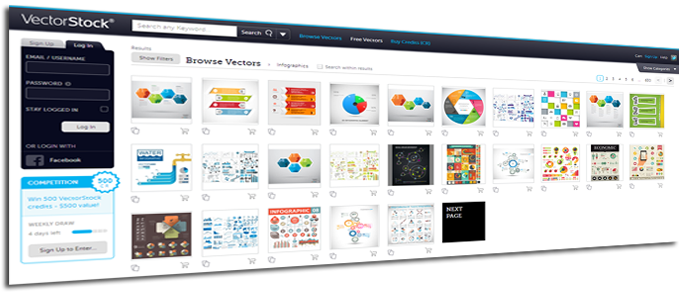 Its an emerging vector-selling website, on which you can sell vector EPS, PDF & high res JPG image files.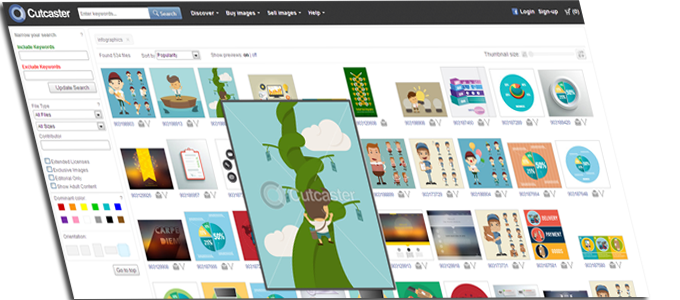 Cutcaster connect image sellers with image buyers in an easy-to-use website focused on what's most important: helping you find exactly what you need quickly, and within your budget. It's our passion. Another stock image provider with a 40%-60% earning revenue off each sale.
Creative Market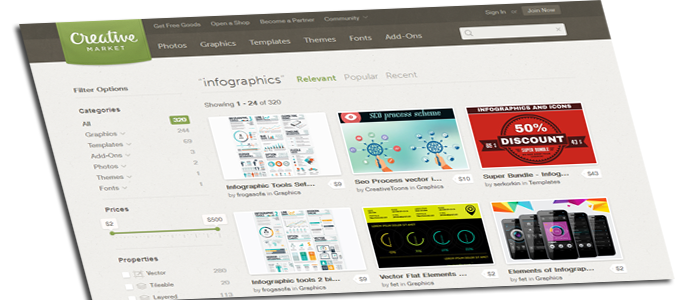 Creative Market passionate about making beautiful design simple and accessible to everyone.Creative Market is a creative community and marketplace where you can buy and sell creative content, like infographics, fonts, brushes, patterns, etc.
# See also:
* The Ultimate Guide to Marketing with Infographics
Joomla Custom Development

We have more than 100 extensions approved in official Joomla extension directory, which makes us one of the leading Joomla extension developer in the world. We are expert in developing system plugins, module and components. [Click here to learn about our Joomla Extension Services]
WordPress Custom Development
We are long time WordPress geek and we mean it. To convince you, our plugin author page in WordPress.org plugin directory is enough. So we are keeping it short and let's see what type of custom development services we provide for wordpress.[Click here to learn about our WordPress Custom Services]