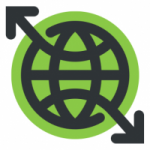 At the moment we're developing a Joomla implementation for Open Graph (OG) protocol.
Those who are not familiar with OG Protocol, this is a very basic intro:
The Open Graph protocol enables developers to integrate their pages into the social graph. These pages gain the functionality of other graph objects including profile links and stream updates for connected users.The implications that the Open Graph may have on the web as a whole relate significantly to the idea of search engines. While currently Google still attracts more traffic than any other website, Facebook is a close second. Even without a good internal search engine, Facebook already drives more traffic for some searches, specifically social searches, than Google itself. And in attempting to link Facebook with the rest of the web, the Open Graph is creating Facebook's own extensive and highly interactive version of a search engine. Web pages are turned into Open Graph Objects by adding metadata. via Wikipedia entry on Facebook Platform
Open Graph Protocol has become very essential to make your website pages Social Media friendly.
Right now there are few Open Graph implementation on Joomla and WordPress, but none of them are complete as a tool. So we're trying to create an Open Graph Protocol Extension that will take care of all the needs of uses.
Keep an eye on our Codeboxdr Products page where we will unveil the Product pretty soon we hope and it will be featured at Joomla Extension Directory as soon as it gets clearance.
Written by: Sadiq M. Alam