What`s Coming New in Joomla! 3.5
Joomla 3.5 is going to release next dec 8, in upcoming version there are some awesome new features. Joomla! 3 is the latest major release of the Joomla! CMS, with 3.5 the sixth standard-term support release in this series. Please note that going from 3.4 to 3.5 is a one-click upgrade and is NOT a migration. We just installed the latest version in our demo server and tested the new features. We are reviewing the new features for the general joomla users and avoiding the complex technical ones.
New Features in Joomla! 3.5
The big question is, what is new in Joomla 3.5? We have the following possible features:
Count items
Count items is interesting feature that adds the number of published, unpublished and trashed articles in the Category Manager for the articles, banners, contacts and newsfeeds.

This feature must helpful to user to explore the number of published, unpublished and trashed articles in the Category Manager.
Update emails plugin
Joomla! will be updated emails plugin in 3.5 with beta version which periodically checks for updated Joomla! versions and, when one is found, emails the Super Users of the site to remind them.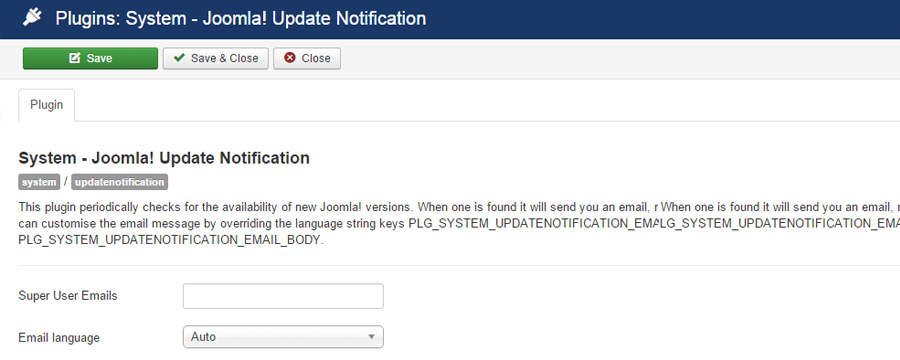 Thanks to Nicholas Dionysopoulos for his contribution. This will available in future but not now.
Ability to add a user CSS file to Protostar
Adds a check to see if the file user.css exists and loads the file to allow user customization. Currently it is impossible to use a custom css file when using the Protostar template. A search on the net always ends up with a core hack of the index.php file, which could result in a problem when the index.php is being updated in a Joomla update.
TinyMCE drag and drop images
Adds the ability to drag and drop images into the tinyMCE editor that comes with Joomla. This list is not set in stone, more features may be added, and others may be dropped. This feature is helpful to drag and drop images from any file just a click.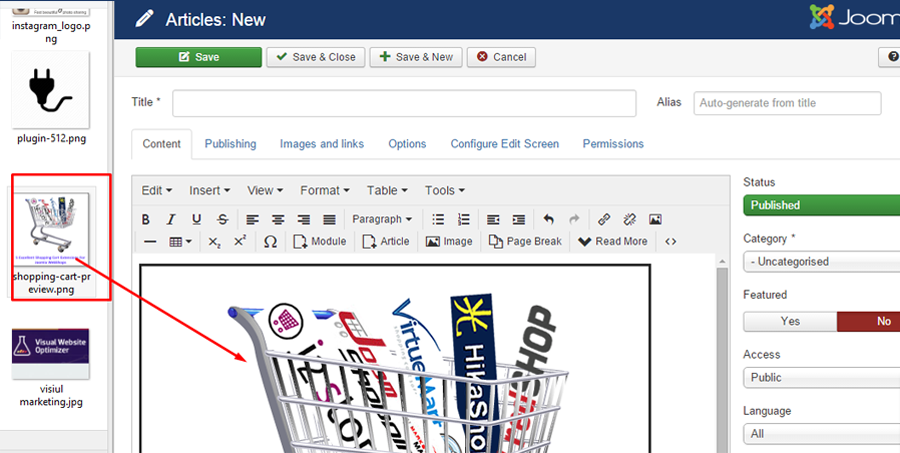 It is more interesting and important change was a option (button) to insert modules and links to other articles inside article content.
Plugin to gather basic anonymized data as an opt-out feature
In order to better understand our install base and end user environments, this plugin has been created to send those stats back to a Joomla controlled central server. No identifying data is captured at any point. A post-install message will be shown to make site owners aware that the plugin has been installed and will include instructions for disabling it. These measures should ensure that individual websites cannot be identified from the published data.
Added site and admin links to Module User Status
Adds switches to the mod_status module to show/hide links to the frontend and backend of the site.
BTW, did you check our joomla extensions