What's New in Social Timeline V6.9 for Joomla
Today we released My Social Timeline for Joomla v6.9. Social timeline extension for Joomla helps to grab social network updates and display in different layouts like single col timeline, multi col or grid based timeline, tab based etc. Check more details at product details page. We are happy that from 2011 we are still maintaining this Joomla extension and we always like to thank you to our customer who purchased this commercial extension and supported us to add features continuously.
New Key Features in V6.9
Social network connect and expire date
Facebook, Twitter, Instagram etc social network sometimes expires after 60 days and need to connect again. We added new features to display and connect and possible expire date so that admin user can understand when to connect again.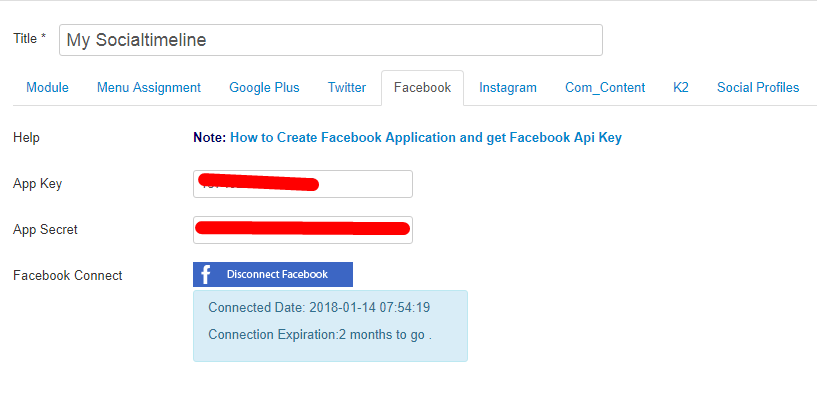 Hide Error for Guest User
From now any error or warning text generated from social timeline module and component will not be shown to public so that if any social network expires only admin can see that and reconnect again.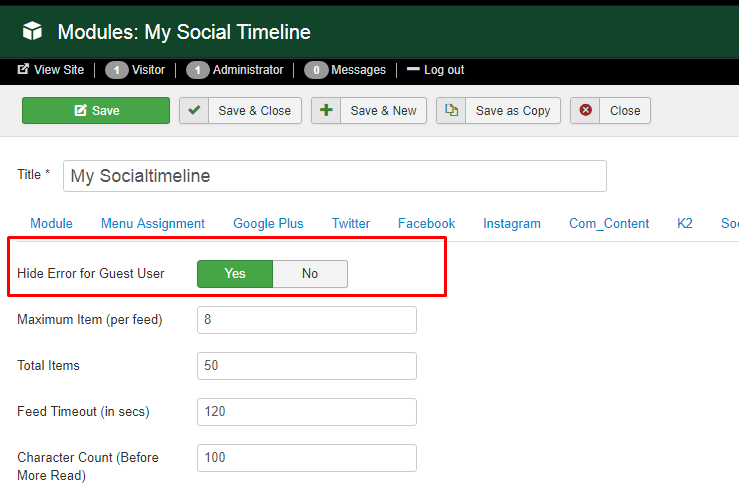 Commercial Support Price Reduction
We used to charge $35 USD for single site but from now reduced the price to $25 USD for single site support. Hope this will help more site builders and developers to integrate social timeline for Joomla
My Social Timeline Module & Component v6.9 for Joomla J3.x
| Support Licence | Price & Download |
| --- | --- |
| Single Site Support License | $39.00Add to cart |
| Two Sites Support License: | $79.00Add to cart |
| Five Sites Support License: | $199.00Add to cart |
Minor Improvement
There are lots of other minor improvement, more error checking has been done and we will keep continue support this Joomla extension (both module and component)