Why Social Sharing Buttons are so Important?
Its a common knowledge now that social media is the great place for marketing. According to business strategy most of them are using social media marketing. So social sharing has become quite important. Now question is how to make social sharing easier for visitors? To make sharing easier and encouraging your visitors some kind of sharing button is must in your site. Sharing buttons are no doubt one of the best ways to get your content shared via social media, email and other online channels. However, while many website owners agree that sharing buttons are a good thing, sometime they don't know how to achieve / integrate this in site?
There are several ways to optimize these buttons to increase your shares — thus increasing traffic, engagement and total online presence.
Here are some reasons why social sharing buttons are so important:
Trusted Recommendations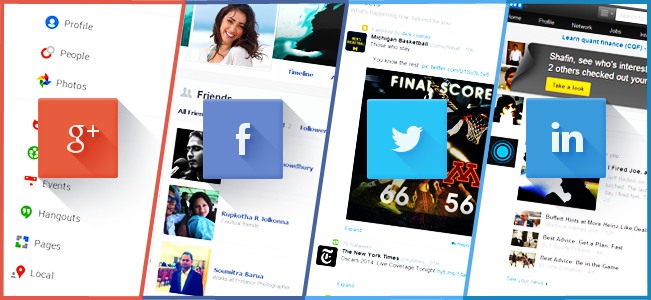 Social media connects people who value each other's opinions. Most of the time, they wouldn't be friends or followers if they didn't care in the first place. So it is only logical for people who see content being shared by their friends, family or colleagues through social share buttons and think that it's something worth checking out.
Very Easy to Use

Simply clicking a button to share content is incredibly convenient, compared to having to copy the URL, logging in the social media account, pasting the URL on the status box and then clicking on the share button. In this age where people are bombarded with info, the little time saved by a social share button is precious to keeping the attention of visitors. So it is important to make sharing as easy (and obvious) as possible, both for the website developer and the user.
Social Influence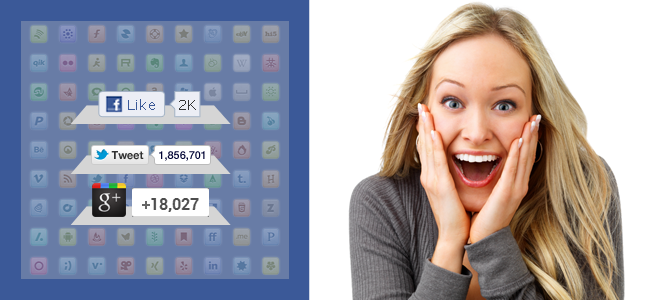 This is a phenomenon where people get interested in things that a lot of other people are also interested in. Social share buttons are usually shown accompanied by the specific number of people that have already shared the content. When a visitor sees that the numbers are high, they'll think that the content is worthy of reading and sharing as well.
Excellent in Marketing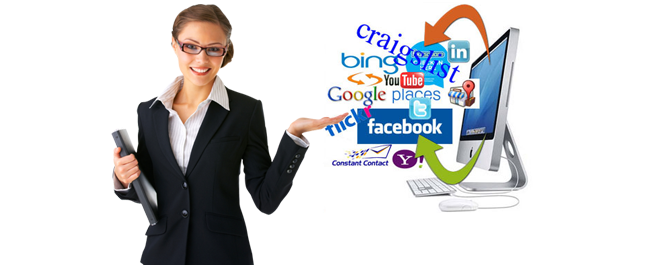 The number of people sharing the content indicated by social share buttons tells the owner of the site which social media platform contributes the most to the website's popularity. With this knowledge, website owners will then know how to play to their strengths and improve the areas they can improve on. Also it is a good indicator of which contents are popular.
The shiny social share buttons have been proven to work, and they don't take much effort at all in integrating them to a website. With proper placement, meaning they are easy to spot but not plastered everywhere, the back-links and views will start piling up. With this in mind, it is not a wonder then that webmasters around the world are using social sharing buttons more and more.
See also: Social Media Marketing and Services Offered by Codeboxr
Improvement on SEO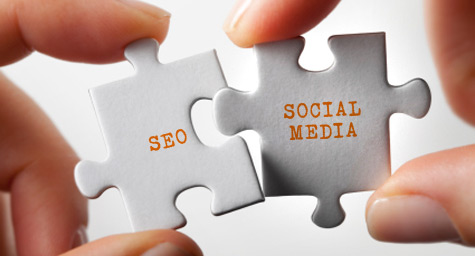 Think about it – why did Google ever allow links to determine which websites ranked above all the others? The answer is simple: links were like "votes" for your website. The more votes you get, the better off you are. So SEO companies started building links ("votes") manually. Then, Google to counter all of the fake voting, figured out that some votes should count more than other votes. So SEO companies went around manufacturing websites with the best votes. And Google, finally, realized that SEO link building would never work long-term for ranking websites. So Google started penalizing websites with "fake votes" (which is basically anyone who pays a company to do SEO link building for them). Seeing a trend here? The idea behind links as a ranking factor is a very good idea, but since it's become so easy to manipulate, Google has been forced to turn to social media channels which do the same thing but are much harder to manipulate. Link building was always about social proofing. So you need to spread your sites content or anything do it with social media and that's why you need social button on your site so that any visitor like your page can easily like and share in the social media.
Check Out our Awesome Social Share plugin for Joomla