Google Plus Reader: Social Feeds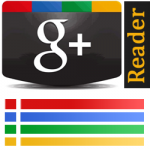 Short and sweet = it works well and support is very helpful.

It also has many options to configure the module. My client wanted scrolling and at first I didn't think it had it so was very happy to find out it did. You can set the module height in px so it's very versatile for display options. The developer has a matching Facebook Feed that I got to go along side of this. Both match each other really sweeting the whole deal.
There are some style choices right in the module too.
- DaveOzric, via Joomla Extension Directory
View Product