Smart Poll system for WordPress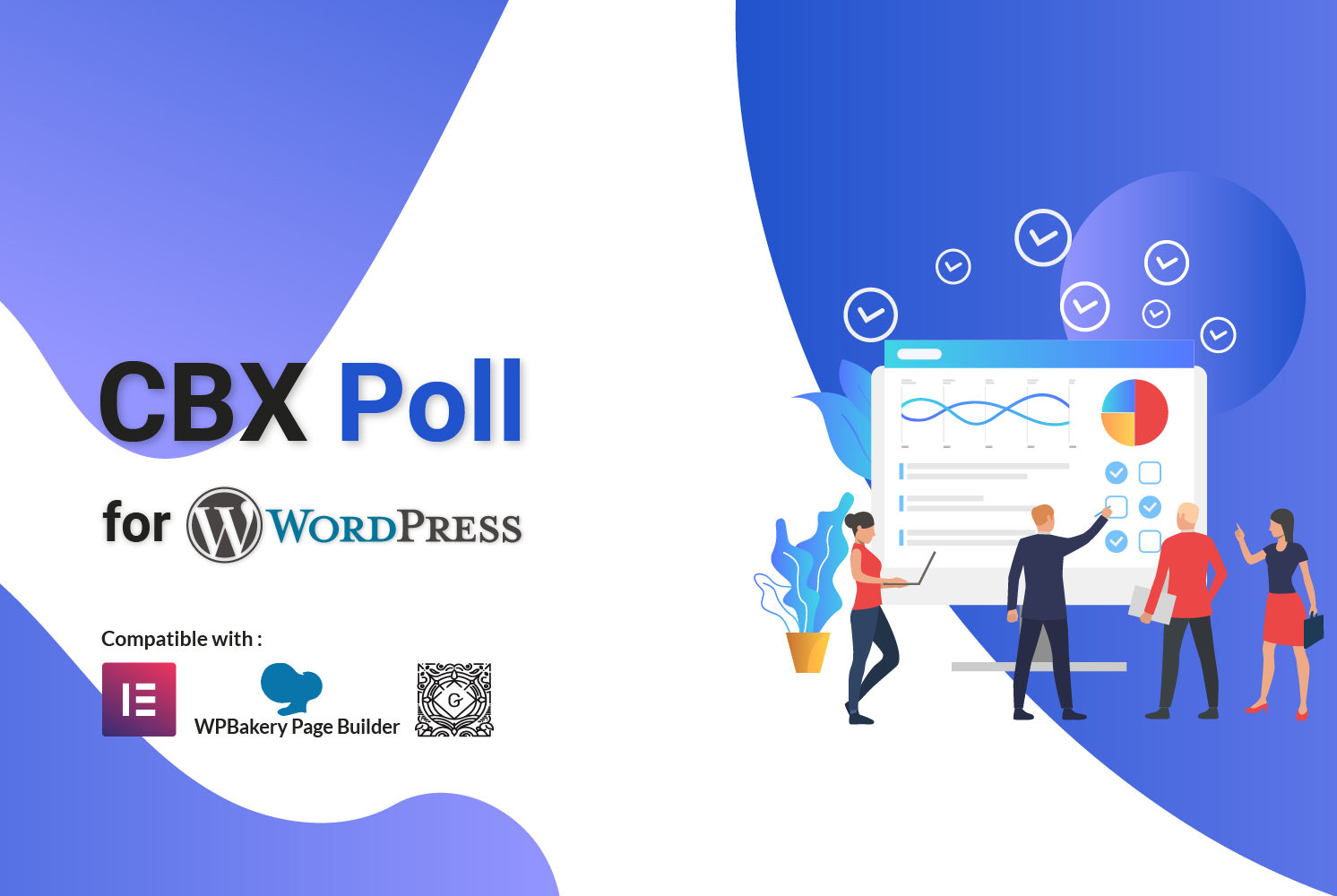 CBX Poll plugin helps to create poll system for wordpress with all possible features.
Demo Download WP Dir Listing Version 1.1.3 GPLv2 or later
Awesome Features
CBX Poll is a custom post type cbxpoll
Unlimited questions, each question has different color option
Ip and cookie checking system to restrict repeated voting
Poll vote user access control
Poll result user access control
Poll Expire control
Multi Vote
Poll display system (Text based display in core, more display ways possible using hook)
Global poll setting
Individual poll setting
Shortcode to display single poll
Shortcode to display poll listing using ajax pagination
Widget to show a single poll with setting, more widget will come eventually
The best way to check the feature is to use it, if you don't like delete and forget.
We accept your feedback, ask us a feature that it should have, we will implement and release a new version
Pro Features
Buddypress Integration
Twitter Style result
Pie Chart Style Result
Poll result log manager with delete feature
Photo, Audio, Video and Rich Content answer
Extra Comment field
Moderation for guest and user
myCred Integration
Shortcodes
1. Show single or multiple polls
[cbxpoll id="cbxpoll type post id" chart_type="text"]
| Param Name | Default Value | Possible Value | Comment |
| --- | --- | --- | --- |
| id | | any "cbxpoll" post type post id | use comma for multiple poll, don't use space after comma |
| chart_type | text | text or other chart type | chart type is pluggable, core has text type display, 3rd party or codeboxr may have other chart type addon to display any poll result using graphical chart like donut, pie etc. |
2.Poll listing or archive
[cbxpolls per_page="5"]
Param Name
Default Value
Possible Value
Comment
per_page
5
any numeric number
-1 for all
More params are coming soon.
Buy & Download
CBX Poll Version 1.1.3 for WordPress free community edition download
Pro Addon Download
Single Site Support License:
$25.00Add to cart
Two Site Support License:
$45.00Add to cart
Five Sites Support License:
$100.00Add to cart
GPL2 License
Support Policy
Support is very straight forward: One year support for one domain. You can use for any number of websites as you want, but one purchase = one year one domain support.