CBX Accounting for WordPress plugin helps to manage simple income and expense in most simplest way. From our initial release up to now we got huge response from customers and users and we are adding new features continuously. As our motive was creating simple accounting system for non accountant people, we already keep the plugin simple in use. We are happy to introduce some new features in V1.3.8. In this blog post we will discuss about the new features.
File Attachment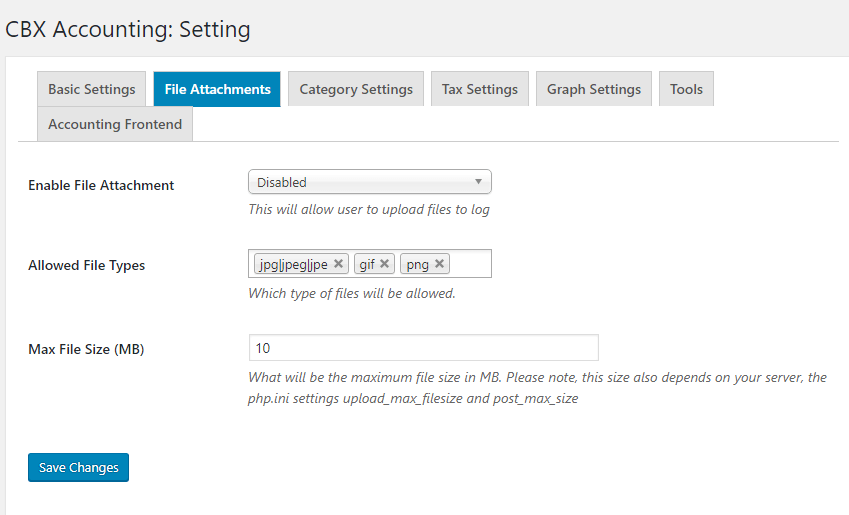 File attachment was the most wanted feature and it's been finally added to core. We added a new setting tab for file attachment configuration.
Enable/disable file attachment
Allowed file types selection
Maximum file upload size
File can be added from any log edit screenshot. Ajax based and secured file upload option will help to keep track of documents related with any log. Attached files can be viewed and download from log read view and edit mode. File attachment is enabled we added tab based interface for log edit mode for easy file manage and log edit screen. Files are uploaded inside folder "cbxwpsimpleaccounting_uploads" in wordpress uploads folder. In short the dir is wodpress_root/wp-content/uploads/cbxwpsimpleaccounting_uploads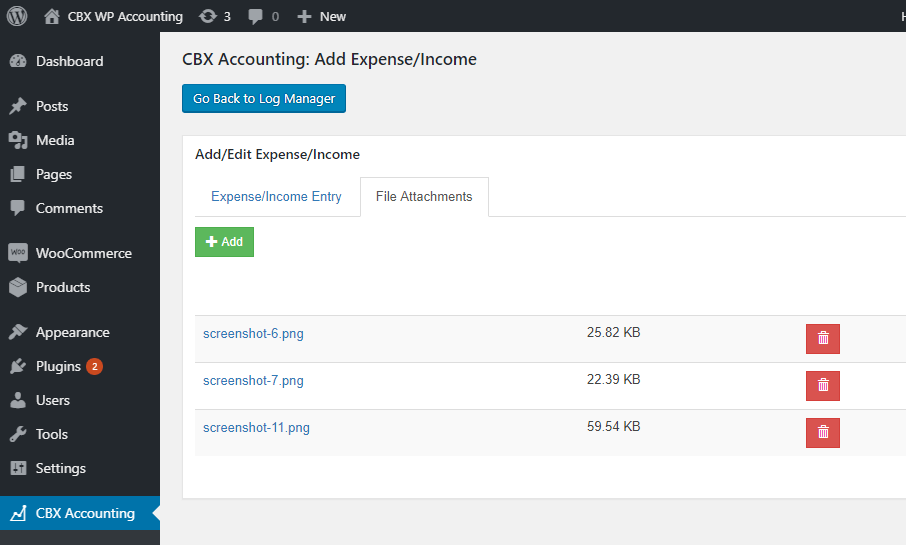 New PDF Engine
We used TCPDF library for pdf export but for this a 3rd party plugin needed to install and that plugin size was huge, even tcpdf has lots of issues and more complex. We removed tcpdf support and added FPDF library which is added to core, so no extra 3rd party plugin needs any more for pdf export. Please disable TCPDF plugin if you used before. This changes is for core and all addon plugins. Now, pdf export will be more faster.
Minor Bug Fix
Like any other release this version has some minor bug fixes. One main issue was related with tax setting. In global setting tax and log edit mode tax value used be numeric value only, now float or decimal value is accepted. PDF and csv export system was coupled together and we fixed this issue also in this new release.