Google Reader was a favorite choice among many internet users who loved to read content via feeds. Now that Google Announced the death of Google Reader, what are the best alternatives in the genre of feed readers?
After the google reader shut down subscribers now can use some other free reader available in the cloud.
Feedly
After the google reader the super fast –growing Feedly has earn the phenomenal faith from the subscribers.
Pros:
Almost same as google reader.
It has its own cloud.
It has browser, mobile and desktop apps as well as various other RSS readers.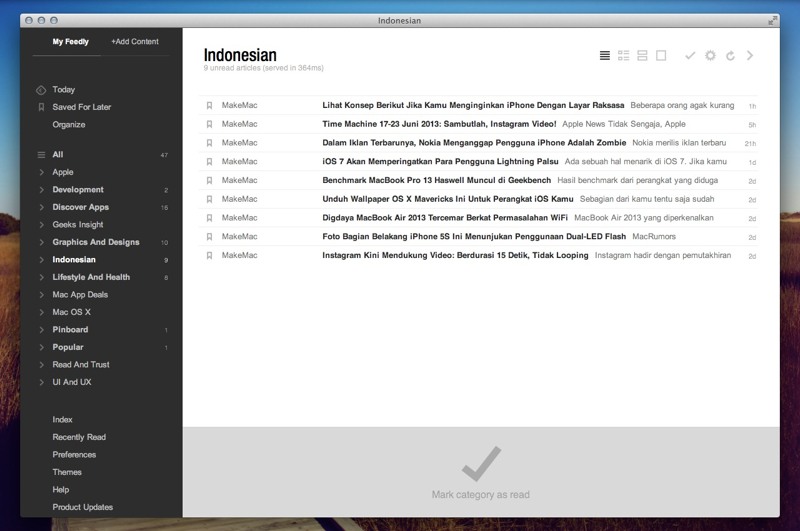 Cons:
keyboard shortcuts were very popular for the google readers , some of them are same on feedly some of them aren't (Shift-A for "mark all as read" becomes Shift-M in Feedly), and subscribers can't customize your own.
Digg
This is another very promising RSS reader, The product is still in development, and has a lot of features in the works. That's exciting, but it means you might run into bugs here and there.
Pros:
It's exceedingly simple to import your existing Google Reader feeds and get started with Digg reader (no going over to Google and downloading a zip file), you can toggle between list and expanded view, Good news for apple user the web version of Digg will launch along with iPhone and iPad apps, and main advantage is you can save your articles to Instapaper, Pocket and Readability, and you can sharing them to social networks.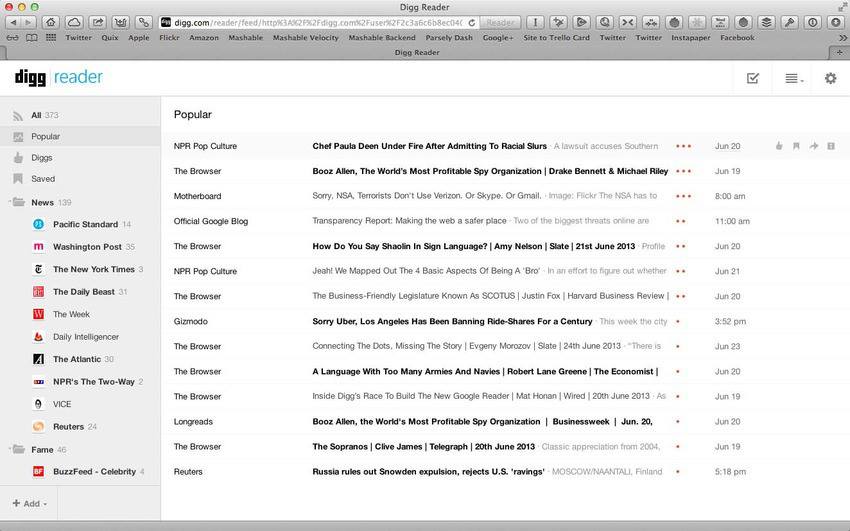 Cons:
There's no magazine view
The Old Reader
The old Reader has been in beta for about a year. The bare-bones interface almost similar to Google reader .
Pros:
Most of the keyboard shortcuts are the same as google reader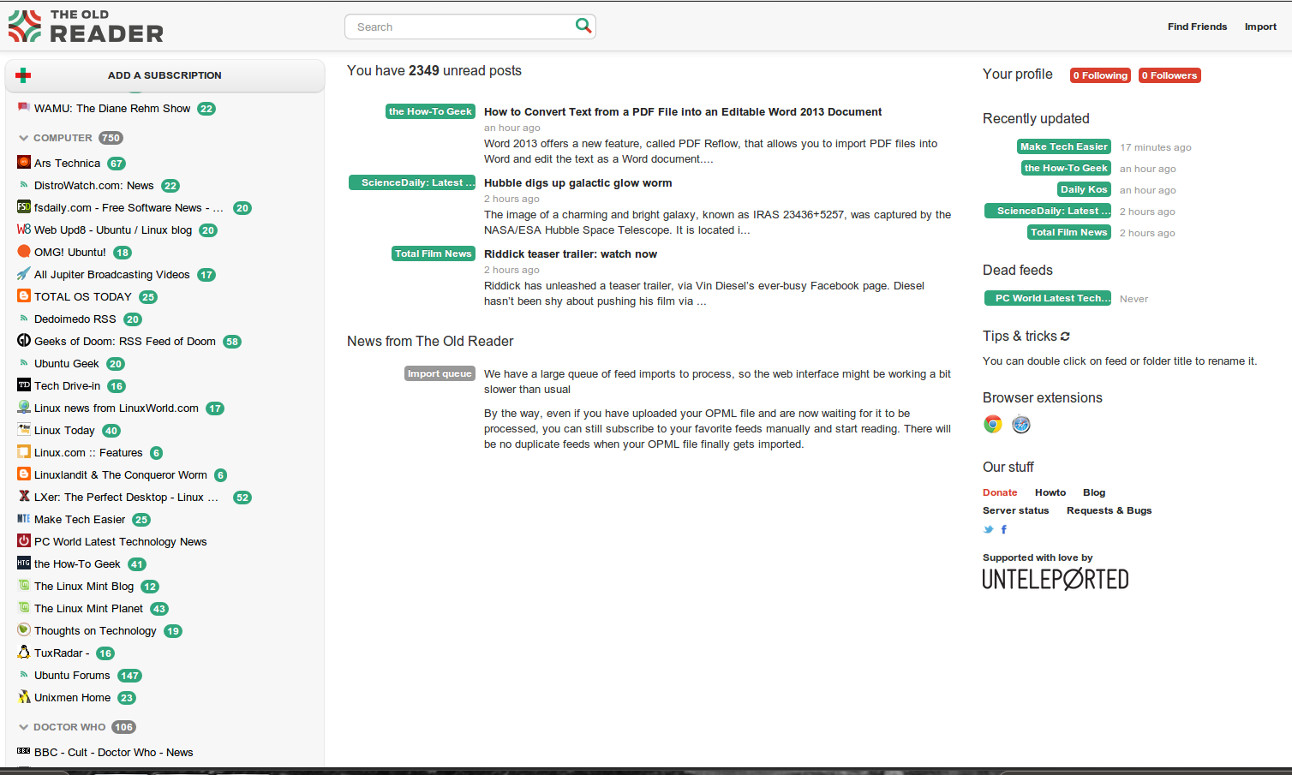 Cons:
Sharing within the service isn't very useful, you can't share to outside services like Twitter and Facebook, you can't expect it to be updated on a regular basis.
Pulse(Currently offline and merged with linkedin, We think it's dead)
Pulse is an image-heavy news-reading app(for iOS and Android) that's more similar in interface to tablet magazine like Flipboard and Zite than to Google Reader .
Pros:
View the headlines in a graphical grid, Sharing to LinkedIn, Facebook and Twitter, as well as by email, is easy.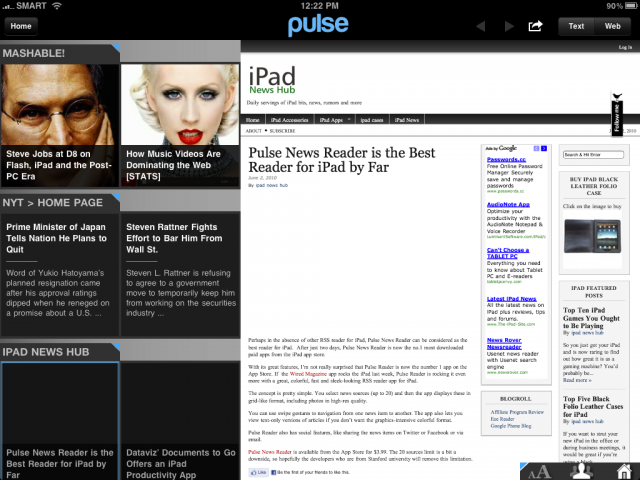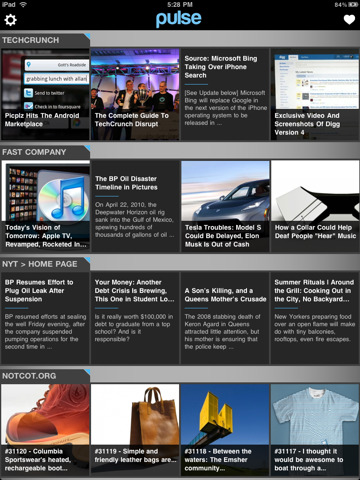 Cons:
It's not easy to skim through headlines quickly,
AOL
AOL has launched an RSS reader, jumping on the bandwagon even if the company isn't really known for attracting news nerds anymore. You have you go into Google and download a zip file of your current subscriptions to import your feeds.
Pros: The product is free to use and it's optimized for mobile,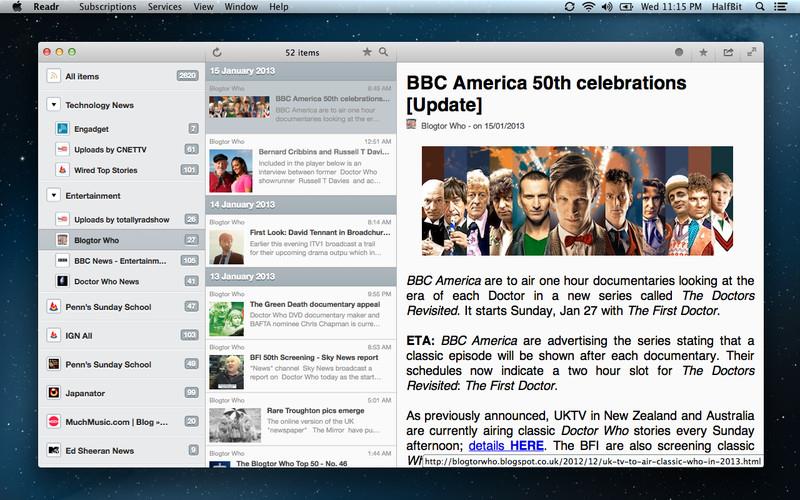 Cons: There is also a large ad on the right-hand side of the feed that you can't get rid of. although it doesn't have native apps yet.
Bloglovin
Bloglovin is another RSS product from Betaworks (the team behind Digg). It's quite easy to import your existing feeds into Bloglovin, and it provides you with tabs for both your own blogs and blog posts that are popular with other users. Bloglovin doesn't look much like Google Reader.
Pros:
People who follow visually oriented blogs on topics like fashion, cooking, design, or photography they will like it very much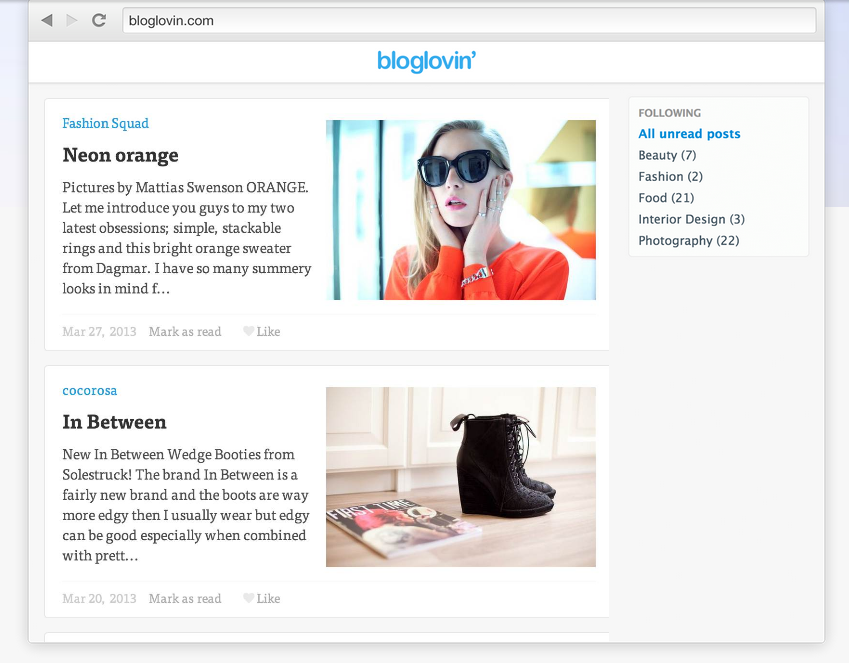 Cons:
If you're reading mostly text-based articles, it might not the best fit.
Do you know Yahoo To Shut Down 12 Products ??
Yahoo Axis (June 28)
Yahoo Browser Plus (June 28)
Citizen Sports (June 28)
Yahoo WebPlayer (June 30)
FoxyTunes (July 1)
Yahoo RSS Alerts (July 1)
Yahoo Neighbors Beta (July , 2013)
AltaVista (July 8)
Yahoo Stars India (July 25)
Yahoo Downloads Beta (July 31)
Yahoo Local API (Sept. 28)
Yahoo Term Extraction API (Sept. 28)