Have you heard of Social Hunger? This is defined as the demand for integration with Social Media.
In October 2012, Facebook announced the site had reached one billion active monthly users. (That number's increased to 1.2 billion as of February 2013) That's the same amount of people that occupied the earth in 1804. (Crazy, right?) Currently, human population hovers around seven billion. So about 17% of folks ON EARTH use FB. (1) On top of that, every day the number of people joining and using facebook is increasing rapidly.
Now a days due to Facebook Connect features (and other social media connect) people are even feeling pressured to have a Facebook or Twitter account even though they might not think of its use in the first place. Many sites now supporting Social Connect, meaning you may signup and login using Facebook account without going through the entire process of registration, filling up Name, Date of Birth, City, Country every time.
Thanks to hundreds of such factors the hunger for social integration is on the rise.
If you are running a business, its very important to understand you audiences, clients or customers hunger for social integration.
A company called Mass Relevance recently conducted a study called Social Hunger and there tried to find out what audiences crave when it comes to brands on Social Media. They asked more than 200 people about their attitudes, opinions, and beliefs when it comes to brands integrating social into brand experiences. The results translate directly into principles brands can use to build a social integration strategy.
Three key findings that came out of the study are:
• When brands provide a social experience, people are more likely to pay attention. In our study, 62% said they were more likely to engage with social brands.
• Consumers are more willing to share content when it's social content. 60% said the integration of social media makes them more likely to share.
• Most people are already using social information to make purchasing decisions. In fact, nearly two-thirds have already done so.
Here are some infographic from the study: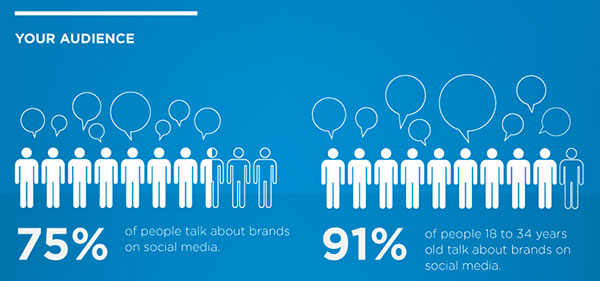 Also on Social Engagement,
On a particular Brand's case study, interesting insights were revealed: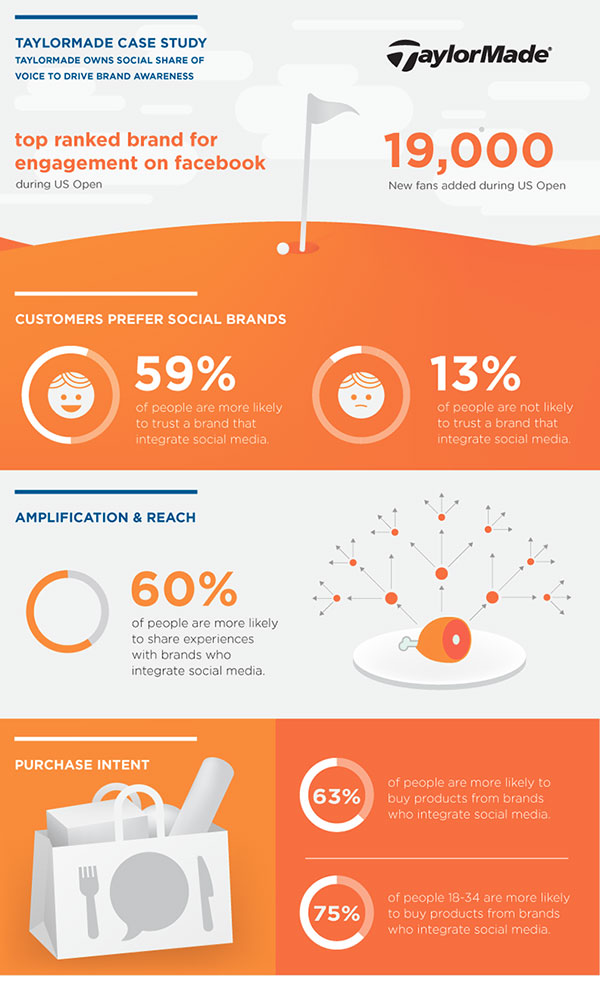 So where are you (or your business) in all of this and what Codeboxr has to do with it?
Well if you're a business and you have a presence on the web, you have only done 10% of your work. You seriously need to make your presence reachable, you really need to make your business socially engaged, which begins when your site is integration ready to Social media.
At Codeboxr we enable your Social Media integration. We have more than 50+ various apps, plugins, modules, components or extensions to sum them up just for that purpose – to empower your social media integration. From Facebook to Twitter to Google Plus, Pinterest, Dribbble, Linkedin – you name it and you will find an useful plugin for your site.
So what are you waiting for? Please explore the Codeboxr Marketplace and find our what will make your company buzz on the Social Media and get everyone talking.
# References:
1) Hello Beautiful Article
---
About the Author:
Sadiq M. Alam is the Co-Founder and Chief Operating Officer of Codeboxr Webservices. His interests encompass User Experience, Social Media analysis, usage and strategies. He can be reached at sadiq (at) codeboxr.com