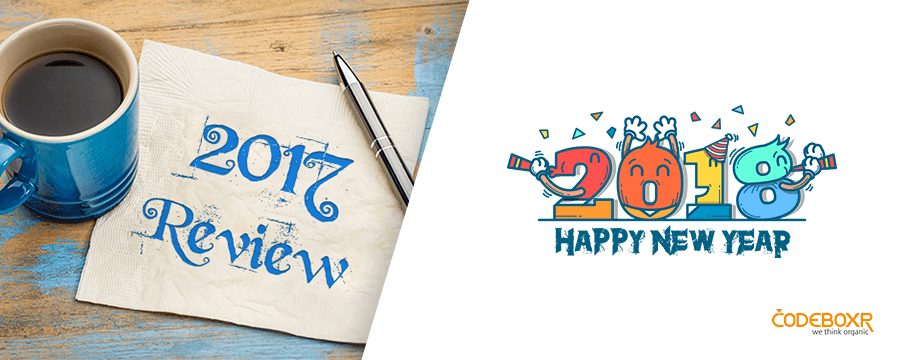 In many ways, 2017 has been an exciting year for Codeboxr. We worked on some exciting New Client Projects, Released few WordPress Plugins, New Joomla Extensions, New Themes. We have some new guys in our team and we participated in local Tech Events. We meet lots of new customers and clients. My heartiest thanks to my team, without your support, we won't be able to make it. Old 2017 is wrapping up and hope 2018 is ramping up to be a more promising year. We are working consistently to enhance our scopes. In this writing, I will try to summarize the year 2017 and what we are going to do in 2018.
Some Notable Project of 2017:
In 2017 we worked for clients from new countries like Cambodia, Brazil. We will keep continue working for new people in 2018.
We developed some Html & WordPress themes in 2017:
Check out our profile in Themeforest
In 2018 we are going to start our dedicated theme market place Themeboxr but we want to be selective about our themes. Hope eventually we will be able to show our progress in 2018.
Joomla Extensions
Actually we didn't release any new notable joomla extension in 2017 but we are working on few large extension for Events(CBX Eventz) which we have the first stable version released but more advance version coming soon. Another two extension in release and testing queue is CBX Commentz and CBX Job for Joomla. Our plan is to release full featured extension ready for commercial use. We think joomla is back from bad time and currently moving forward in positive progress with Joomla's coming Joomla 4 version. We want to invest more time for Joomla in 2018. Besides Joomla based extension development, we also provide custom service for joomla , any custom and complex development for joomla. For any Joomla based custom development please check our service offers.
WordPress Plugins Released in 2017
We worked on many custom WordPress based projects where we helped many saas platform to connect their service with WordPress. Example biocryptology, Shoprocket. Besides WordPress based custom development we worked on custom feature plugins for WordPress platform. We would like to share few of them.
We have some large plugins in development we are going to release in 2018 with theme support. We gave a hint about Themeboxr if you noticed. BTW, check all of our plugins in WordPress plugin directory. In 2017 we developed few custom large plugins for WordPress, now a days we found many clients wants application type WordPress plugin inside WordPress eco system. For any WordPress based custom development please check our service offers.
Blog Posts
We wrote almost 25+ blog posts in 2017, we are always writing new articles about Joomla, WordPress, recent trend, technical topic and our progress. Check our blog.
Meetup & Events
Looking Forward To The Future
Like every other company, Codeboxr is also looking forward for a better future. We strongly believe we will grow double by helping our customers and clients. Want to give more time and effort for creating more useful products for joomla and WordPress. Same time, we will keep continue our custom development service offers offer jooma, wordpress, laravel etc. What I believe to meet our client's demand our team size will be double at end of 2018. As the founder I wish happy new year and good health to all my team members, their families, our valued and honorable customers & clients.
Gift Coupon for our Customers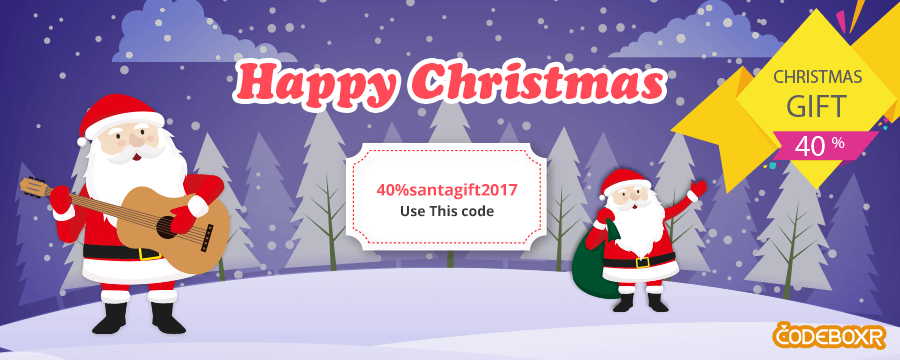 We offered 40% discount for all of our products for Christmas, we are extending the time up to 5th January 2018, use coupon code 40%santagift2017 and get 40% discount
Happy New Year
Sabuj Kumar Kundu
Founder & CEO,
Codeboxr