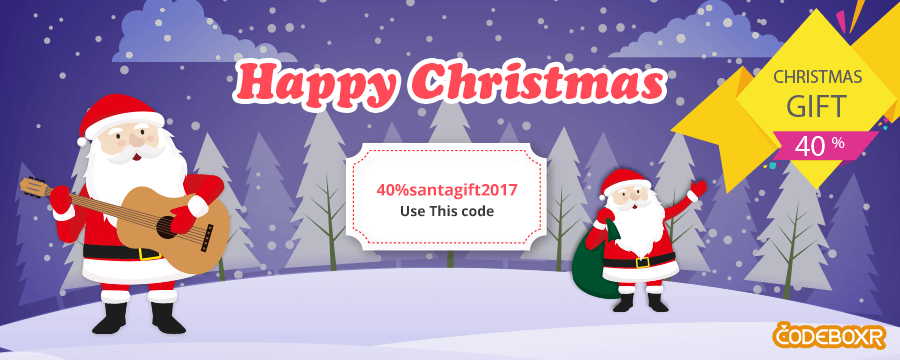 Codeboxr is happy to announce 40% discount on total cart price from 24.12.2017 to 05.01.2018 to enjoy the Merry Christmas 2017 with all of our customers.
Use coupon code: 40%santagift2017
Coupon applicable for any of our products. Please note that, any product that is sold via 3rd party sites are not included.
May the spirit of the Christmas fill your home with peace, joy and love.