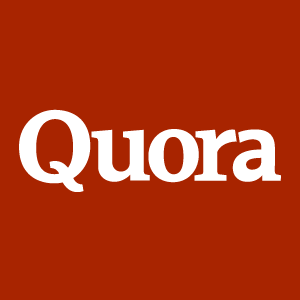 Have you seen / heard / used Quora?
According to their own statement:
"Quora aims to be the easiest place to write new content and share content from the web. We organize people and their interests so you can find, collect and share the information most valuable to you.
When you want to know more about something, Quora delivers you answers and content from people who share your interests and people who have first-hand knowledge — like real doctors, economists, screenwriters, police officers, and military veterans. On Quora, it's easy to create a personalized homepage of everything you want to know about by following topics, questions, people and boards."
It is a new Social Network for Question and Answer. According to Mashable, "It functions on a simple premise: Ask a question (either to the community or an individual) and wait for the answers. You can also follow questions, topics, or people and read all the updates related to them on your home page. It's simple enough..
In order to implement quality control on the answers people give, Quora employs a system of "upvoting" and "downvoting." Upvoting a response displays it higher up in the queue of responses. With enough upvotes, an answer will appear first in the queue, implying that its content is of the highest quality because the community approved it.
All of these measures have so far made Quora more attractive and valuable to a smart but small user base of entrepreneurs, venture capitalists and technologists. As the site grows, it will be interesting to see if the dynamics that make it useful today will still be in place. Will the popularity of certain users influence what gets upvoted and what doesn't?
Despite some shortcomings, I'd still recommend that anyone interested in Quora sign up and give it a try. If you don't like it, you'll know right away. If you do like it, you can find yourself getting sucked into the site and jumping from question to question, checking out topics that you never even knew existed."
We just posted our first answer to a question on Quora, in response to the question, "What is the best Joomla! Admin Branding Solution available?" … click on the question to read it.