Benefits of a Online Restaurant Booking System
As similar as other booking systems are successfully penetrated in the society, Restaurants' online Reservation/Booking systems are highly in demand. People rely on booking systems since quite a long time when they started booking for their Air Tickets, Hotel Rooms, Cruise Trips, Shows, Theater, Concerts, Salons and Spas, It significantly time-saving and gives one a sense of relaxation.
When it comes to Restaurants booking in advance, people have a different mindset, and sometimes they dont want to miss their favourite restaurant on their exceptional day or occasion, so they like to book a table for the decided number of people. Sometimes we have an important meeting or a business gathering, which we want to keep in an exclusive and peaceful ambience, so we book for a suitable restaurant and make the arrangements according to the event.
But for some restaurateurs, online advantages might not yet be fully obvious. That's why it's worth exploring some of the key benefits of implementing an online reservation/booking system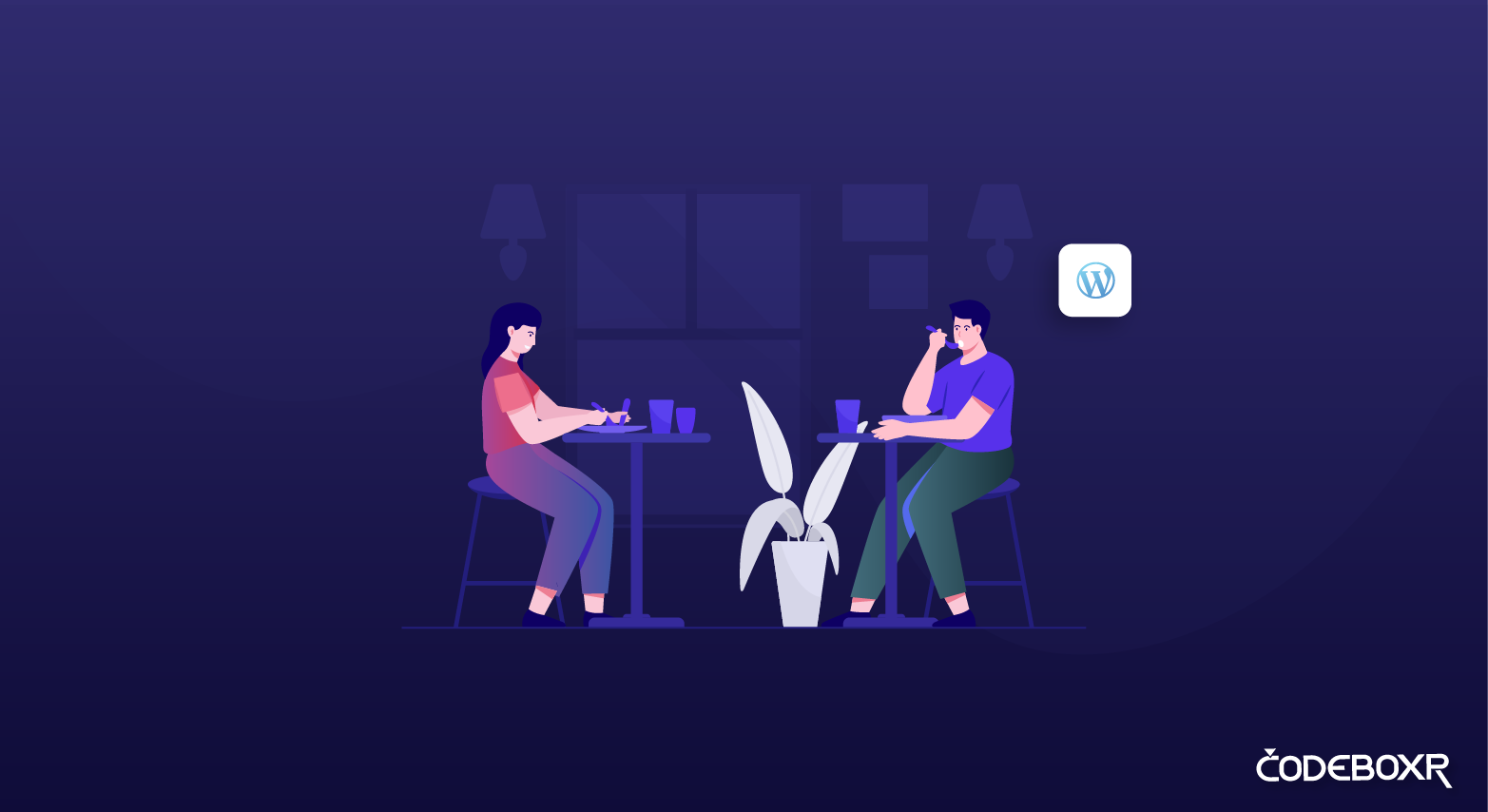 Provide greater convenience for customers
You want nothing more than to make it as easy as possible for your customers to get a seat at the table. But there is nothing more frustrating for them than when they're dreaming of their favourite meal and call to book – only to discover your phone is busy. Most don't have the time to keep ringing or the patience to wait on hold, which means they'll likely go somewhere else. Online booking – which only requires customers to provide a few details and tap book – helps avoid such potential loss of Business.
Reduce the risk of human error
With staff busily attending to current customers, it's understandable that they sometimes might forget to write down all the details of a telephone booking they just answered or record it in the wrong book or on a wrong day. With online ordering, such mistakes are no longer a worry because customer bookings are uploaded directly to your restaurant booking system in real-time. Management can even be notified if any booking queries occur on the system, and these can be dealt with immediately to prevent problems.
Keep hosts focused on the task at hand.
Not only can an online table booking system help prevent human errors, but it can also ensure staff members deliver the best service. It allows them to focus solely on the guests at hand and not worry about the distraction of tending to ring phones.
Optimize staffing
With an accessible, centrally stored booking system, it's easier than ever for management to be prepared for and predict rushes, providing proper staffing levels at all times to deliver exceptional service. It's one of the best ways to keep customers happy and manage operational costs more effectively.
Improve cancellation notifications
With an online table, reservations come online cancellations. For some customers, the prospect of calling a restaurant to cancel a reservation is uncomfortable, leaving operators uninformed and turning away guests unnecessarily. But what if cancelling was as simple as clicking on the link of a booking reminder SMS? Just a few taps, and everyone is happy. Your restaurant reservation system is automatically updated, notifying staff that a table is now available for walk-ins or future bookings.
Capture customer information
Rewarding loyalty or keeping customers up to date with the latest offers can be difficult when you have no means of capturing or storing guest details. Online booking provides an effective method for obtaining such information in a non-invasive, mutually beneficial fashion. Reward returning customers through a restaurant loyalty program that integrates seamlessly with your online restaurant reservation system.
There are so many options when it comes to choosing an online reservation system for your restaurant that it can start to feel a little overwhelming. It's important to note that not one of these is necessarily better than the other—it comes down to what's best for your Business. In this article, we are talking about the most popular online reservation systems, called OpenTable.
OpenTable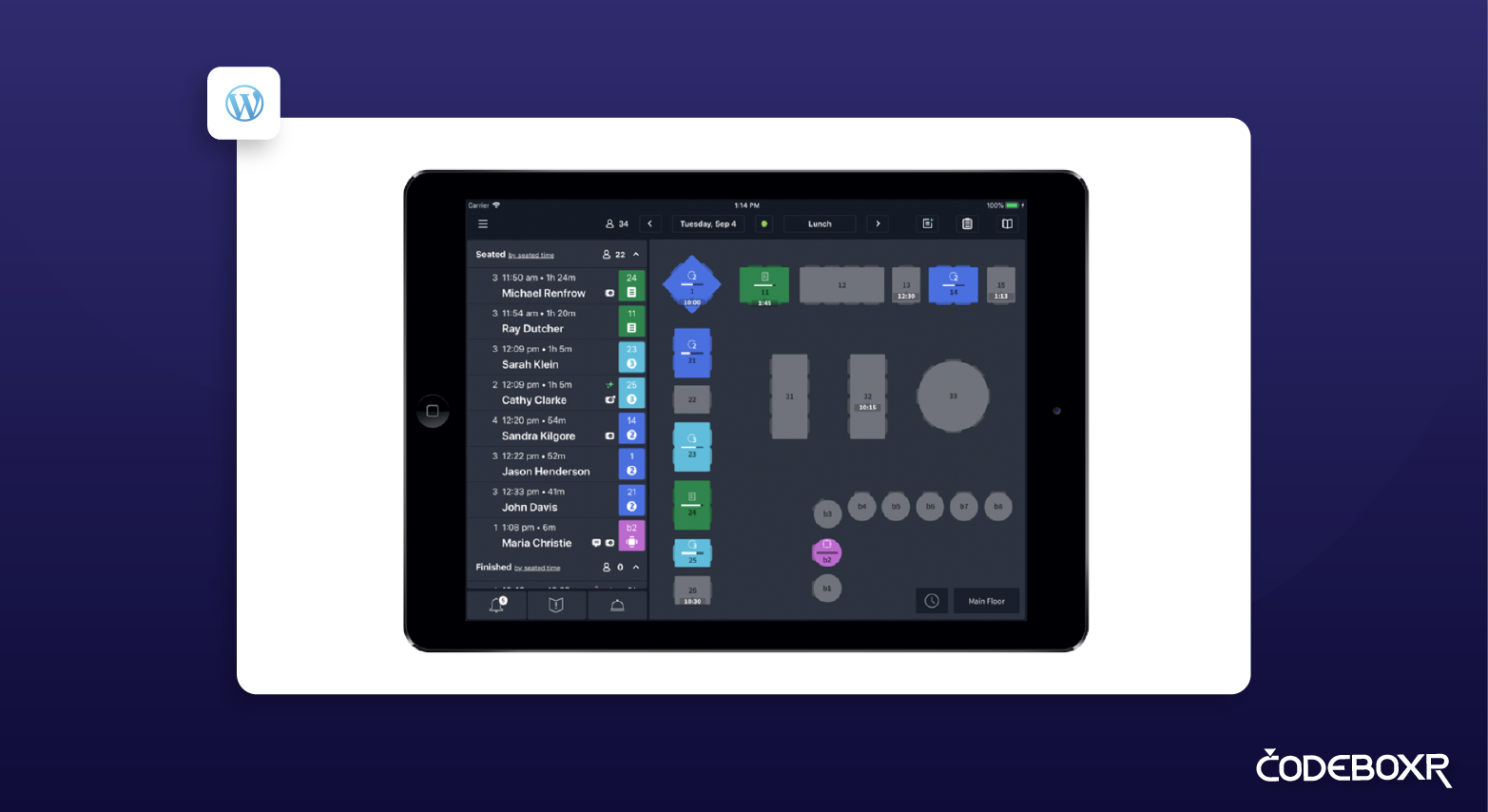 OpenTable offers reservation/booking software that allows you to organize shift summaries, automate reservation/booking reminders, optimize turn times, and more.
Once installed, customers can see real-time availability and book a table through your website. Table categories allow you to get more covers by letting patrons book the patio, bar, and other seating areas. Like other systems, it also saves useful customer details such as guest history and visits notes to help you and your team deliver personalized service. Besides all that, OpenTable offers integrations and access to 27m diners via its expensive diner network to help you fill more seats and effectively manage reservations.
Pricing
OpenTable offers two plans: Connect and GuestCenter. There's no monthly fee or long-term commitment for Connect. Customers pay $2.50 per seated diner who books via OpenTable and partner sites, and $0.25 per seated cover for reservations booked via the restaurant's website, email marketing, and Facebook.
GuestCenter costs $249 per month plus $1 per seated online cover. This product offers the same features as Connect, plus reporting and analytics, custom table management and floor plan, shift planning and management tools, and POS integration.
Previously we talk about service-based (software as service, or SaaS) e-commerce company OpenTable. Now We Talk about extensively featured base WordPress plugin called CBX Restaurant Booking, which helps you to build a powerful Restaurant reservation/Booking system in WordPress. Now let's talk about some key featured of CBX Restaurant Booking.
CBX Restaurant Booking Plugin for WordPress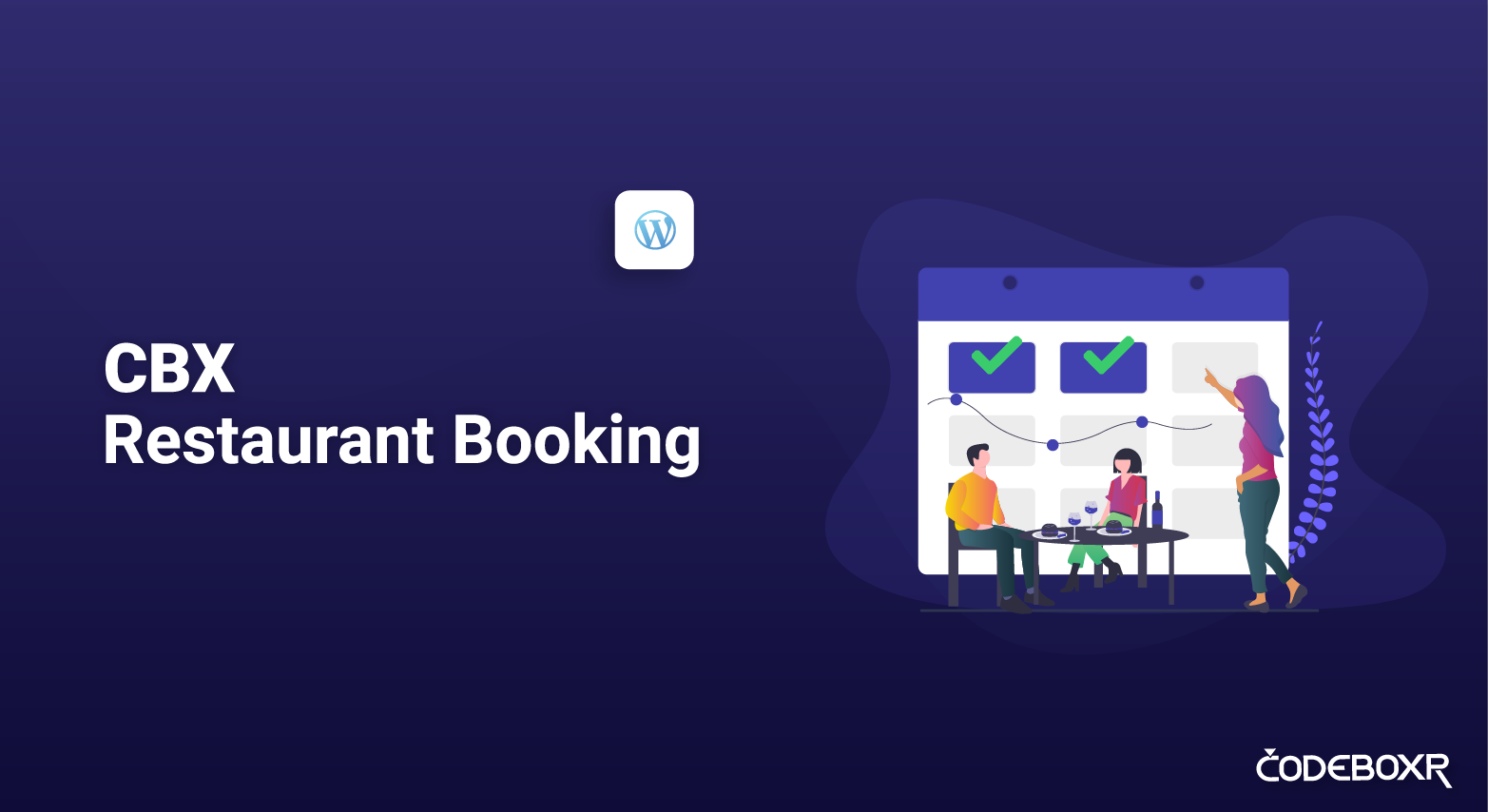 CBX Restaurant Booking plugin helps to create a booking form and collect restaurant table booking. It has Multiple booking forms with individual form settings. You can book form as per branch and track booking logs as perform and branch—clean booking logs with lots of filters like booking status, forms, branch, date, etc.
Strong admin panel to see professional-looking email template for admin and customer booking alert. Booking Log export as CSV and Excel formats with filters. CBX Restaurant Booking plugin has an Extensive global setting to set a default feature for the accounting system. Setting API is pluggable. Also, this plugin is developer-friendly; there are lots of hooks and filters to extend the plugin.
CBX Restaurant Booking core plugin is free and will always be free. You can find it here. To extend the Restaurant Booking features, this plugin has Pro addon called CBX Restaurant Booking Pro Addon & CBX Restaurant Booking Frontend Addon.
Using the pro addon, you have added some cool features like multiple forms, multiple branches, export booking logs, and show booking logs in frontend as well as booking administration from the frontend. Also, Add/Edit booking form in frontend.