When you want to purchase any thing you will certainly try to understand what's the feelings of other who used it or if there is any system where people can write their review about that product so that you can read the reviews from real customer and decide. Good thing is, now a days almost all eCommerce site allows customer to review their product and rate in range of 1-5. As visitor we see the average rating, example 4.5/5 of 123 votes. In this blog post we will write more details about what is rating, review, their combined format and how rating & review system can help customer and the shop owner same time.
What is Rating ?
Before we write about bookish definition of Rating/Rating System, let's check a realistic example from amazon, how
people rate a product.
So what is Rating system? Rating is the measurement based on quality and quantity that given by customer or viewers.
Rating can be given based on different criteria. Most cases rating is implemented on simple one criteria and based on 5 start. Beside single criteria and 5 start rating, it can be multi criteria and 1-unlimited number of star for complex implementation.
The most popular e-commerce website amazon create there rating system with five star. where
Star one = I hate it.
Star two = I don't like it.
Star three = It is ok.
Star four = I like it.
Star five = I love it.
What is Review ?
When someone takes service from online then he or she writes something about that service. So, in simple case, what user writes about any product or service, is called reviews. Star Rating is kind of reviewing in numeric scale but text review confirms textual expression.
There are many kind of review. For Example
User Review
Book Review
Music Review
Recording Review
Review
Bought Review
Review is that written by the user or consumer for a product or a service. A consumer review of a product helps to understand how well or bad the product is. Review is a major factor in business.

Combined use of Rating and Review
Most cases review and rating both is used same time but for quick presentation rating is shown but in product details review listing helps.
Fair use of Rating System
Rating system is online based so it is very easy to miss use it. Site owner can write fake reviews, visitors can put spam reviews. Site owner can delete low rated reviews or a group of people can give low rate intentionally. It is not fair to gave under rate or over rate emotionally.
CBX Multi Criteria Rating System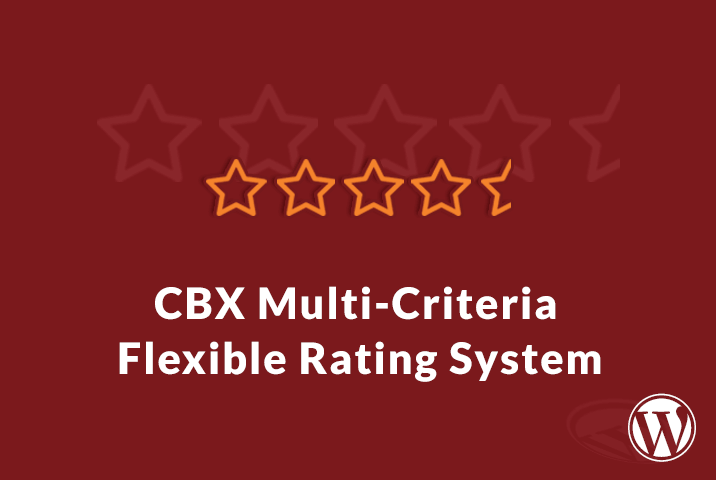 If you're looking for a WordPress rating plugin that will empower you as admin to setup different kind of ratings with multi-criteria and flexible questions with customization answer options – this is the Plugin for you. With this you will never need another rating plugin again. Comes with multiple forms, custom styles and much more. Try it free.